Sydni Dion Bennett was born in Algonquin, Illinois. She is the youngest and only female of four siblings. She will be competing with 50 other contestants for Miss USA 2021 on November 2021.
She attends Life Changers International Church. She is 5 feet 7 inches tall. If she is crowned Miss USA 2021, she will be the fifth Miss Illinois USA to represent the United States in Miss Universe.
She studied dance at Chicago Academy for the Arts, where she specialized in ballet. By the age of 16, she had amassed an amazing resume as a regional and national winning soloist and co-director of a nationally winning dance team.
Read- Sasha Perea: Miss District of Columbia 2021 and Miss USA 2021 Contestant
Sydni Dion Bennett had to stop dancing due to a double hip injury. She transformed her loss into an opportunity to help others achieve their aspirations by establishing Dream Katchers Inc., a non-profit organization that raised funds for children in the arts who struggle financially to pursue their dreams.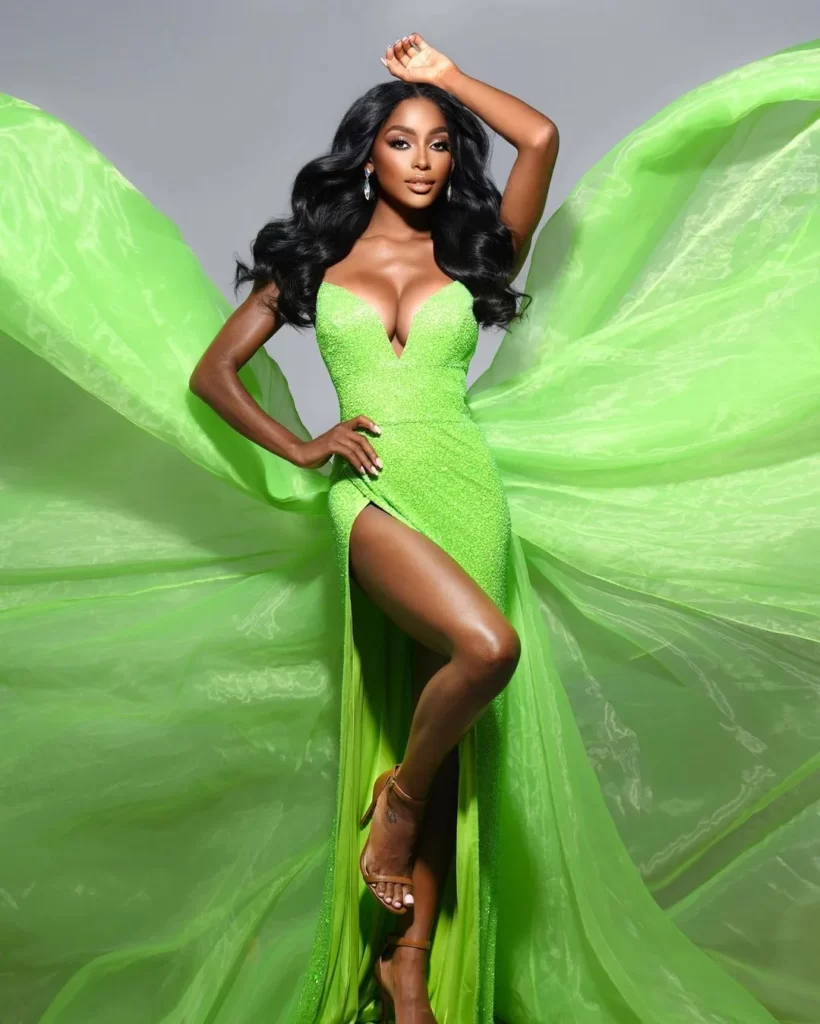 Sydni Dion Bennett is committed to giving back to her community and is an active member of Life Changers International Church. She decided to pursue her humanitarian pursuits in the fifth grade by assisting a number of nonprofit organizations. Prior to Covid, she held youth groups in her house and now, among other things, fills bags for youth in need of school supplies and feeds the needy. Sydni Dion loves to be as hands-on as possible when it comes to customer service.
Sydni Dion is passionate about being a positive role model for young people. When she worked as a ballet instructor, she was able to combine her love of dance with her enthusiasm for mentoring. To this day, whether girls ask her about their academics or their personal lives, she is grateful that they have enough faith in her as a big sister figure to seek her advice.
Sydni Dion was elected Miss Illinois Teen USA in 2018, being the first African American to do so in the organization's 34-year existence. That year, she placed as the third runner-up in the Miss Teen USA pageant. During her reign, she served as a lecturer and mentor to young girls for a number of organizations. During this time, she also identified a gap in the pageant industry that she was eager to address.
Read- Breanna Myles crowned as Miss Teen USA 2021
Sydni Dion Bennett noticed a lack of diversity in the colour "nude" for pageant girls and women. As a result, she founded a company to provide more nude options for people of different skin tones. Diverse Style by Sydni Dion, her brand, has since become a tremendous success because it brought to the forefront the adjustments that were required in the way the colour "nude" was seen in pageantry.
Read- Drew Sanclemente: Miss Delaware 2021 and Miss USA 2021 contestant
Sydni Dion's company is now used as a platform to promote diversity and inclusivity in the pageant industry. Her business has allowed her to further her passion for mentoring by assisting pageant participants in feeling confident in their own skin as they pursue their dreams, and she plans to use her platform as Miss Illinois USA to assist more young entrepreneurs in pursuing their innovative ideas and goals as well.