Suraiya is recognized in Bollywood as a singer-actress who captivated audiences with her magical acting and wonderful playback singing for nearly four decades. She was one of the actresses and singers who started her career in the pre-independence era and continued to rise in fame. In this post, we will discuss her life, career, biography, and personal life.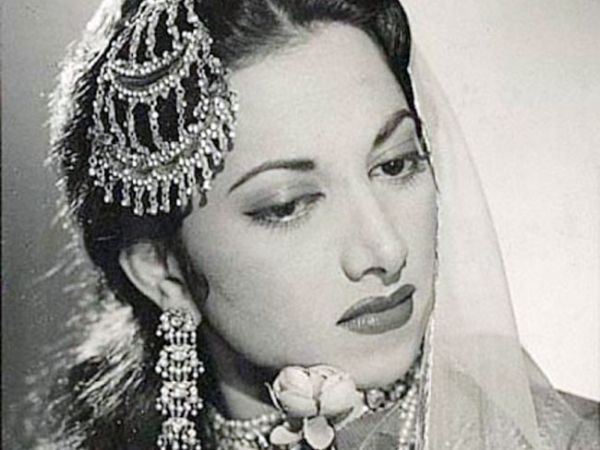 Suraiya Early Life and Career
Name
Suraiya Jamal Shaikh
Date of birth
June 15, 1929
Place of birth
Lahore, Punjab(now in Pakistan)
Debut Movie
Ishaara 1943
Parents
Mumtaz Begum, Aziz Jamaal Sheikh
Height
163 Cm or 5 Feet 5 inch
Weight
in Kilograms- 56 kg
in Pounds- 123 lbs
Affair
Dev Anand
Marital Status
Unmarried
Husband
N/A
Children
N/A
Date of death
January 31, 2004
Age at the time of death
74 years
Suraiya was born in a Muslim family in Lahore, Punjab(now in Pakistan) on June 15, 1929. Her full name was Suraiya Jamal Shaikh. Suraiya once accompanied her maternal uncle, Zahoor, an actor to the sets of Tajmahal released in 1941. Producer Nanubhai Vakil found her face attractive and signed her for the role of young Mumtaz.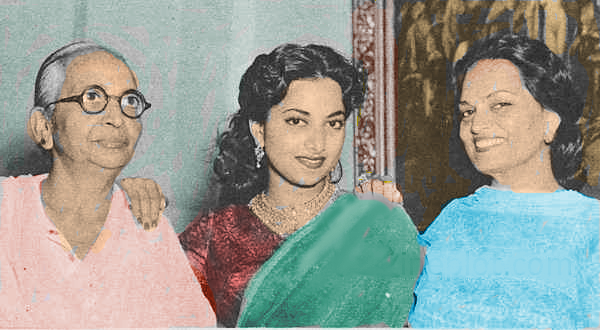 She was the lead actress opposite Prithviraj Kapoor in the movie Ishaara released in 1943, and by the time of the shooting of the movie, she was only around 13 years.
She rose to success when legendary actor and singer KL Saighal was paired with her in movies like Tadbir (1945), Parwana (1945), and Omar Khayyam (1946). She also lent her voice for the songs in the movies, and the songs proved to be chartbusters.
After the movie Pyar Ki Jeet (1948), she rose to success and had a huge fan base. Her fans used to wait for hours in front of her see facing bungalow in Marine drive to catch a glimpse of her.
Sometimes the crowd used to increase so much that the police had to be called to clear the traffic. And because of this many residents of Marine Drive had even complained to the Chief Minister of Bombay Province regarding Suraiya.
In the mid-1940s Hindi film industry had three singing stars and the interesting fact was that all three were Muslims. Suraiya, Noor Jahan, and Khursheed Bano were three singing stars at that time. Noor Jehan was on the top when Suraiya was making her mark in the industry.
Noor Jahan and Khursheed Bano left for Pakistan after the partition but Suraiya stayed back. Noor Jehan was titled as Malika-e-Tarannum in Pakistan.
She rose to success more rapidly after the departure of other singing stars. Her three movies "Pyar ki Jeet" (1948), "Badi Behan" (1949), and "Dillagi" (1949) got huge success back to back making her a superstar in the 1950s.
Dev Anand and Suraiya
Dev Anand and Suraiya first met at the set of 'Vidya' which was the first movie featuring the couple. Dev Anand was a newcomer at that time and Suraiya was already a star.
In an interview, Dev Saheb told: "At that time Suraiya was a very big star, yet she had no arrogance and used to talk to all normal and that is what I liked best about her."
Suraiya had said in an interview that "I was working with a young and handsome man for the first time. Before this, all the actors I worked with were much older than me. Dev Anand was the first such actor who was around my age."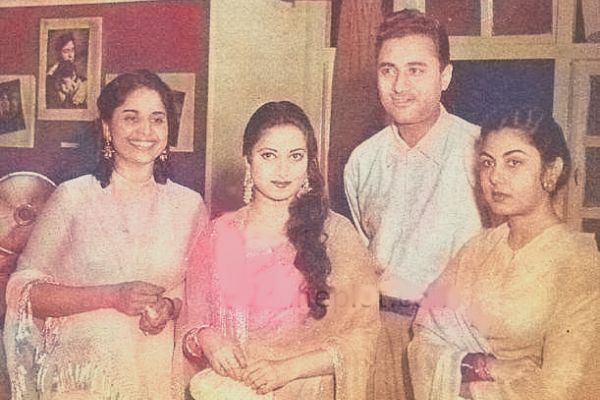 Dev Anand's cinematic career began in 1946 with the film 'Hum Ek Hain.' He appeared on screen as a hero in this film, but it did not work.
It is said that once the two were doing a song suit for a film on a boat in the river when the boat staggered and Suraiya was about to fall into the water that Dev Anand took over and saved her from drowning in the river. And from here the love between the two started.
A similar story happened with Nargis and Sunil Dutt as Sunil Dutt saved Nargis's life during a film shoot. But it is a matter of happiness that Nargis and Sunil Dutt got married while Devanand and Suraiya continued to yearn for each other throughout their lives.
Both did 7 films together in the next 5 years, out of which many were also hits.
Although both had started loving each other, this thing was not allowed to be revealed in the world. But this was revealed to the world in 1950 when both of them reached a marriage hand in hand with each other.
Suraiya's grandmother was very upset by this. During the shooting of a film in 1950, Devanand gave Suraiya a diamond ring as a token of his love, which he had bought with great difficulty. But when Surya's grandmother came to know about this, she took out the ring from Suraiya's fingers and threw it in the sea of Mumbai.
Tired of the behavior of Suraiya's maternal grandmother, Dev Anand and Suraiya decide that the two will actually get married during the shooting of a film. That's why Dev Anand called a real Pandit who would get both married during the shooting itself.
Because in those days, Suraiya's grandmother did not leave Suraiya alone anywhere. Everywhere Suraiya used to go, her grandmother used to accompany her. So even if Dev Anand used to telephone at Suraiya's house, he could not talk to Suraiya.
But before this plan became successful, an assistant told about this plan to Suraiya's maternal grandmother. Hearing this, Suraiya's grandmother became enraged and dragged Suraiya home from the shooting set.
'Actress Nadira's first husband Naqshab placed the Quran in front of me and stated that by placing his palm on it, you pledge that you will not marry Dev,' the actress adds. He further stated that if I marry Devanand, the country may face unrest. She added "I was terrified. When Nani and Mama threatened to kill Dev, my courage crumbled."
Suraiya and Devanand met for the last time on the terrace of their house when Suraiya's mother had called Dev Anand to meet for the last time with her daughter.
Dev Anand had mentioned in an interview that Suraiya's mother was very good and she also supported me. But she used to fall alone in the whole house and her voice was suppressed.
Devanand was also feeling a little scared that something untoward might happen and still, he went to meet her with courage. He took along with him an Inspector of Mumbai Police who was his friend. The inspector kept a loaded pistol with him along with several torches. Out of which he had given a torch to Dev Anand and said that if any trouble comes, then give a signal from the torch.
Dev Anand wrote in his book, "We met that day on her terrace and wept a lot while hugging each other. And we decided that we would not meet again and would try to forget each other."
A few days later, Dev Anand married his co-star Kalpana Kartik and later both had a son and daughter. But Suraiya remained single throughout her life and did not marry.
Last life of Suraiya
Suraiya's father, Aziz Jamal Sheikh, died in 1963, and she immediately retired from acting. She was now living with her mother in Krishna Mahal on Marine Drive in Mumbai. Suraiya was completely alone in her life when her mother died in 1987.
Suraiya was left quite alone after her mother left. But she always kept her away from the film world. In her last days, she was living with the family of a lawyer friend of hers.
Suraiya died on 31 January 2004 at the age of 74 years and 7 months in Mumbai.