Suchitra Sen is a well-known name not only in Bengali films but also in Hindi films. Today is Suchitra Sen's 91st birth anniversary. So let's know some interesting facts about Suchitra.
Suchitra Sen is a well-known and legendary actress from a bygone era. She appeared in a number of classic Hindi and Bengali films. Suchitra Sen was well-known for her unique and distinctive acting in films. She shared the screen with many veteran actors of the time and made a name for herself.
Suchitra Sen Childhood and Early Life
Suchitra Sen was born in Pabna, Bengal (now in Bangladesh) on April 6, 1931. She was the fifth child in her house, she had four elder siblings out of which three are brothers and one sister.
Her real name was Roma Dasgupta, but she was better known as Suchitra Sen on screen. Karunomay Dasgupta, the actress' father, was a headmaster, and Suchitra Sen received her early education in Pabna, Bengal. When India and Pakistan were partitioned in 1947 and riots broke out in East Pakistan, Suchitra came to Kolkata with her family.
Marriage and Career
Few of her fans would be aware that she had entered the acting world following his marriage. Suchitra Sen married Dibanath Sen, the son of Bengal's famous industrialist Adinath Sen, in 1947.
When Suchitra got married she was only 15 years old and the next year i.e. in 1948 she gave birth to a daughter who later became a famous actress of Bengali and Hindi film and her name is Moon Moon Sen.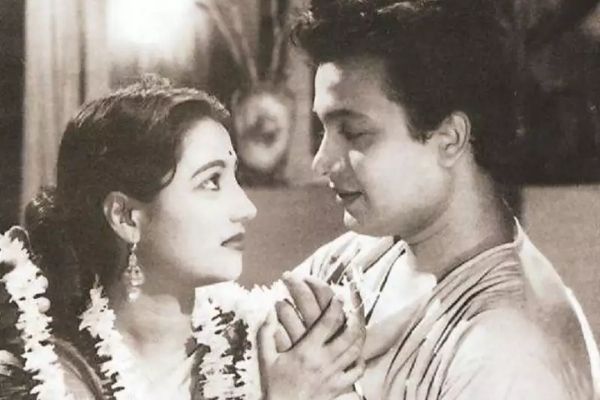 There is one similarity between Suchitra and Munmun Sen and that is that both of them started their acting career when both had become mothers. Like her mother, when Munmun also stepped into the world of film when she had become the mother of two daughters and the name of daughters is Raima Sen and Riya Sen.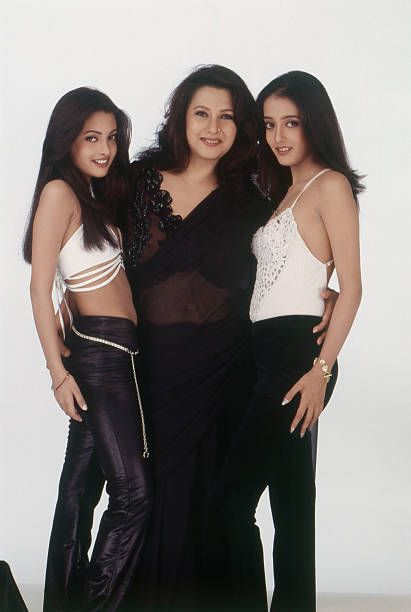 Suchitra Sen decided to pursue acting after about five years of marriage. Suchitra, who was very attractive, began her career in Bengali cinema. Her debut was in the Bengali film 'Shesh Kothai,' which was made in 1952, but it was never released under that name. However, the same year saw the release of her second Bengali film, 'Saare Chatur,' which is regarded as her debut.
In this film, Uttam Kumar, a well-known actor at the time, was seen with the actress. Nirmal Dey's comedy-packed pair of Suchitra Sen and Uttam Kumar was well received by the audience in this film. Suchitra and Uttam Kumar's pairing was a smash hit. Suchitra Sen had a total of 61 films in her career, 30 of which she co-starred with Uttam Kumar.
Following her experience in Bengali films, Suchitra Sen decided to pursue a career in Hindi cinema. She appeared in a number of successful Hindi films, including Devdas, Aandhi, and Bombay Ka Babu. From 1952 to 1978, Suchitra Sen worked as an actress. In which 20 of his 61 films were blockbusters and more than a dozen were superhits.
Hindi film audiences remember Suchitra especially for her film Aandhi in which she appeared opposite Sanjeev Kumar. His acting in this film was highly appreciated and the film proved to be a blockbuster at the box office. The songs of this film played the most, which is very popular today, one of which is Tere Bina Zindagi Se Koi Shikwa To Nahi.
Suchitra Sen's last film, 'Pranoy Pash,' was released in 1978. She then left the film industry to become a member of the Ram Krishna Mission and to engage in social work. In 1972, Suchitra received the Padma Shri award. The Dadasaheb Phalke Award was also to be presented, but the actress declined. Suchitra Sen turned down the Dadasaheb Phalke Award in 2005 because she did not want to leave Kolkata and travel to Delhi.
Aside from that, she had to keep her promise that she would never be seen in public again after the films. In fact, after leaving the film industry, Suchitra Sen promised herself that she would never be seen in public again.
Death
On January 17, 2014, she said her final farewell to this world. Suchitra was the first Bengali actress to receive an award at the International Film Festival.