Today marks the 34th birthday of Raj Kapoor, dubbed the "showman of Bollywood." Raj Kapoor was the eldest of Prithviraj Kapoor and Ramsarani Mehra's six children. Raj was born into a film family, and acting was in his blood. Raj Kapoor made his film debut at the age of 10 in Inquilab, and his first lead role was in 1947's Neel Kamal.
Raj Kapoor, at the age of 24, set a great example by establishing RK Studio. He was once the youngest director of his generation.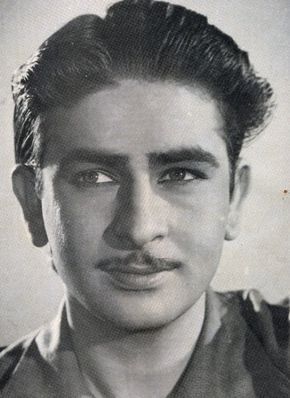 Raj Kapoor won many big awards in his film career, including three National Awards and eleven Filmfare Awards, but his health never improved even after receiving the Dadasaheb Phalke Award, the most prestigious award in the film world. Raj put all of his savings into getting his children a job in the industry. Many times wasted, but never gave up.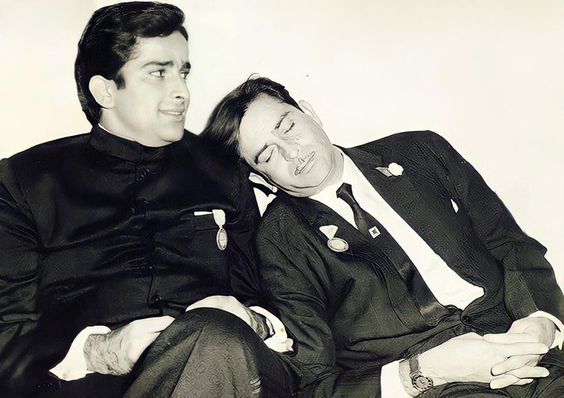 Raj Kapoor Biography
Real Name
Ranbir Raj Kapoor
Nickname
Showman of Bollywood
Profession
Actor, Producer and Director
Height (approx.)
Centimeters– 170 cm
Meters– 1.7 m
Feet inches– 5' 7"
Weight (approx.)
Kilograms– 85 kg
Pounds– 187 lbs
Eye Colour
Hazel
Hair Colour
Grey
Date of Birth
14 December 1924
Date of Death
2 June 1988
Place of Death
New Delhi, India
Age (at the time of death)
63 Years
Death Cause
Cardiac Arrest (after suffering from Asthma)
Zodiac sign
Sagittarius
Nationality
Indian
Hometown
Peshawar (Pakistan)
School
St. Xavier's Collegiate School, Kolkata
Colonel Brown Cambridge School, Dehradun
Educational Qualification
6th Fail
Debut
Film: Inquilab (1935) (Child Actor)

Family
Father– Prithviraj Kapoor (1906-1972)
Mother– Ramsarni Devi Kapoor (1908-1972)
Brothers– Shammi Kapoor (1931-2011)
Shashi Kapoor (1938-2017)
Nandi Kapoor (Died:1931)
Devi Kapoor (Died: 1931)
Sister– Urmila Sial Kapoor

Religion
Hinduism
Favourite Food
Biryani, Chicken Curry, Pao, Eggs, Moori (puffed rice) with Peanuts, Small Samosas, Caramel Custard
Favourite Actor
Dilip Kumar
Favourite Actress
Nargis
Favourite Film
Mera Naam Joker
Favourite Drink
Johnny Walker Black Label Whisky
Favourite Musician
Shankar, Jaikishan
Marital Status
Married
Affairs/Girlfriends
Nargis Dutt
Vyjayanthimala (Hindi movie actress and dancer)
Padmini (Hindi movie actress and Bharathanatyam dancer)

Wife
Krishna Kapoor

Marriage Date
May 1946
Children
Sons– Randhir Kapoor
Rishi Kapoor
Rajiv Kapoor

Daughters– Ritu Nanda (married to industrialist Rajan Nanda)

Rima Jain (married to investment banker Manoj Jain)

Raj Kapoor's Childhood
Raj Kapoor was born on December 14, 1924, in Peshawar, Pakistan, following the partition of India and Pakistan. He was born Srishti Nath Kapoor, the first child of Prithviraj Kapoor and Ramsarani Mehra. When Prithviraj arrived in Bombay (Mumbai) to become a hero, he was accompanied by his entire family.
Raj Kapoor used to accompany his father on film sets. Raj Kapoor was cast in the role of a child in the film Inquilab. Raj Kapoor began doing small jobs on the sets as soon as he grew up after becoming a child artist.
At the request of his father, Raj Kapoor began working as a clap boy for director Kedar Sharma. On set, Raj would spend the majority of his time grooming his hair. His efforts were visible in the scene as he clapped. On the sets of Vishkanya, Raj clapped so close that the actor's beard became stuck in the clapboard.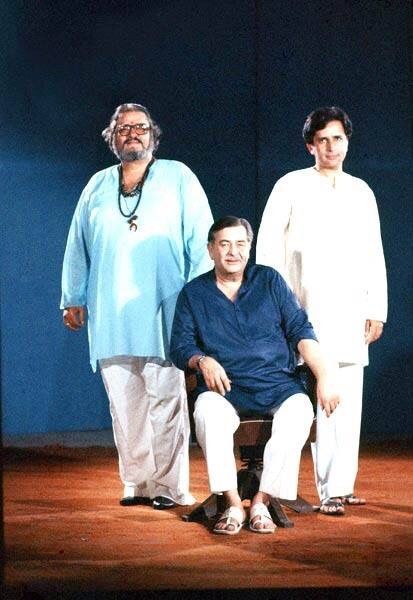 The director became enraged and slapped him hard. Raj did not respond and went to work quietly. Kedar was so upset by this that he called Raj the next day and made him a hero in the form of Neel Kamal.
Debut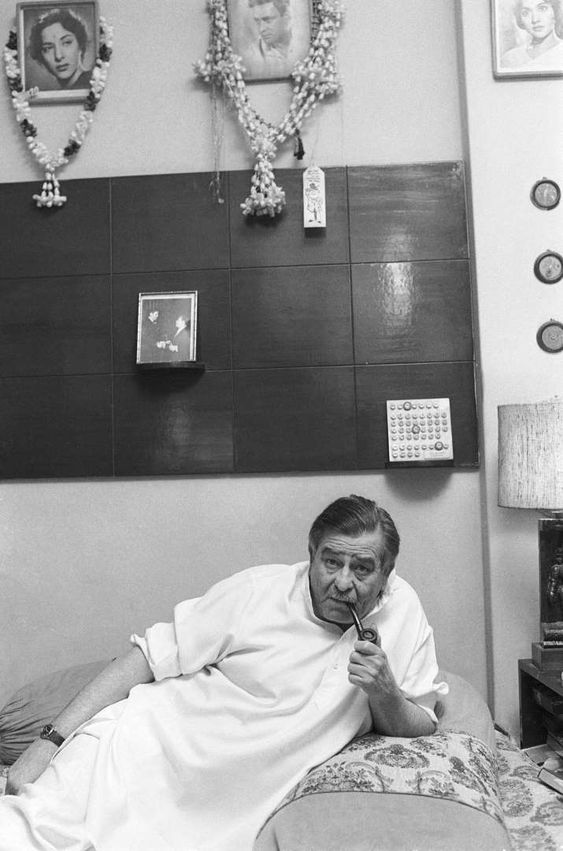 He began crying bitterly as soon as Kedar Sharma offered him the role of a hero in the film. Kedar Sharma inquired, "Hey, I slapped you yesterday; why are you crying today?" Raj stated, "I am crying because I have been made a hero for the first time."
In the film Neelkamal, Madhubala co-starred with Raj. The film was a huge success, and Raj Kapoor received recognition. Raj used to impersonate Charlie Chaplin. His style became so popular in India that he was dubbed the "Charlie Chaplin of India."
RK Studio
RK Studios was founded by Raj Kapoor only a year after the release of his first film, Neelkamal. He was the era's youngest director, making his directorial debut with Aag (1948), which did not fare well at the box office.
Marriage
Raj Kapoor married the daughter of Rewa's IG Kartar Nath on May 12, 1946. Prithviraj Kapoor had actually travelled to Rewa with his sons to play. Kartar Nath is now in charge of his security. Their friendship grew so strong while they were living together that they married their children Raj and Krishna right away.
They had five children: Randhir Kapoor, Rishi Kapoor, Rajiv Kapoor, Ritu Kapoor, and Reema Kapoor.
Extramarital affair and disagreement with Nargis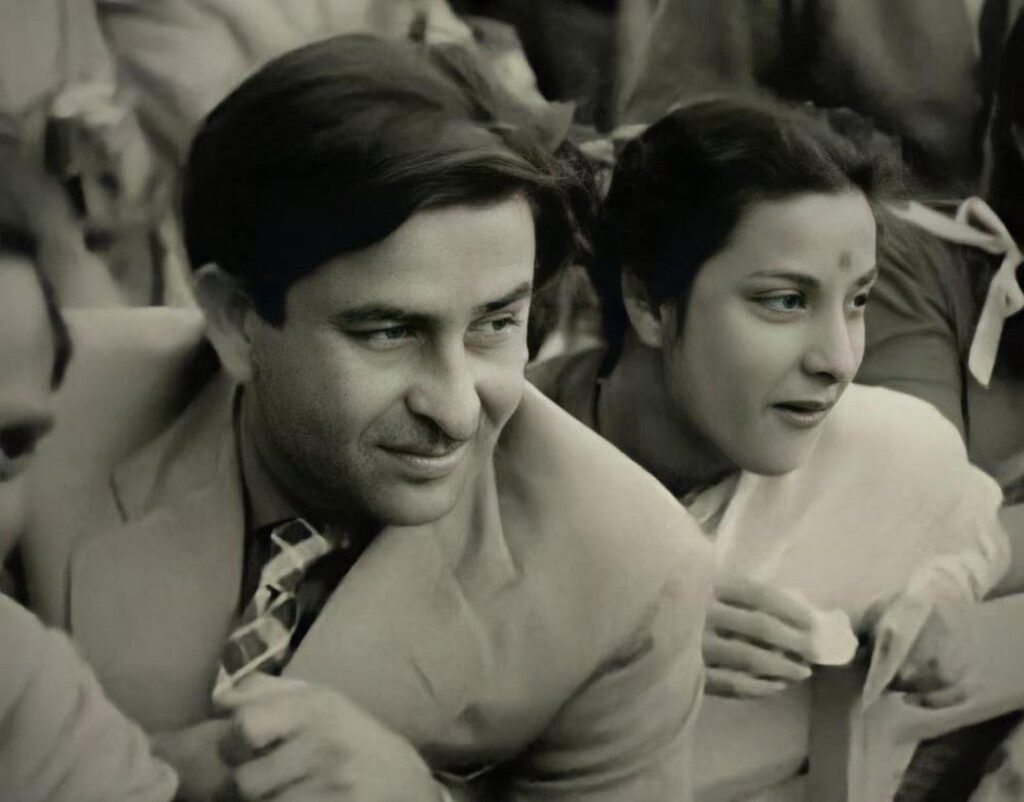 Raj Kapoor and Nargis appeared in 16 films together, including Barsaat, Andaz, Awara, and Shree 420. Both used to travel the world for promotional purposes. The two were becoming increasingly close. Nargis desired to marry Raj, but Raj refused to leave his wife Krishna.
They both decided to take a vacation one day. Nargis arrived, but Raj did not. When Nargis arrived at Raj's house in a rage, she discovered a party in progress. While looking for Raj, Nargis noticed Raj wearing a necklace to his wife as soon as he entered his bedroom.
When Nargis saw this, he broke down and went home. Nargis was the same person who sold her gold rings in order to save RK Studio.
Mera Naam Joker
Raj spent all of his money on the film Mera Naam Joker. Because the film took six years to complete, the budget had to be much higher than the fixed amount. Raj Kapoor mortgaged his house and borrowed money from others to finish the film. When it was released, the film was a flop. This 4-hour film had two intermissions. Raj was deeply in debt, which caused him to be shocked.
Bobby
Debt-ridden Raj Kapoor borrowed from Mera Naam Joker once more when he created Bobby with his sons Rishi Kapoor and Dimple Kapadia. Raj didn't have any money, so Pran Nath only charged Re 1 for the film. The film was a huge success, and Raj Kapoor's career was restored.
Raj Kapoor was supposed to travel to the Indo-Pak border to film Bobby, but he was prevented from doing so. Raj told the soldiers to inform the commander that Raj Kapoor had arrived.
When the commander arrived, he greeted Raj and made arrangements for trains and breakfast. When it was time to leave, the Indian soldiers said, "Wait a minute, some Pakistani soldiers are coming to meet you." Pakistani soldiers arrived in two vehicles, bringing with them jalebis and sweets from Pakistan.
Fight with distributor
Raj Kapoor's films were previously distributed by Babu. When Bobby was hit, Babu did not give money to Raj Kapoor, so Raj Kapoor arrived at his house late at night in a rage. When the name was called loudly outside the house, Babu emerged from the lungi. Neighbours gathered as well to witness this spectacle. Raj inquired, "Where is my money?" I have the answer – it's safe with me. Raj asked once more, "Why do you have it, why don't you have it?" What gives you the right to keep it? When Babu mentioned giving money the next day, Raj removed his lungi and said, "Bring money tomorrow, and take your lungi."
Habits
Nobody can deny Raj Kapoor's passion for food. They used to eat jalebi and butter in the pav and have feasts on the set from time to time. Raj Kapoor was also upset with his assistant Rahul Rawail for not including non-vegetarian dishes in the wedding. However, when it came to final film editing, he was a strict vegetarian who never touched alcohol.
Ram Teri Ganga Maili
Raj Kapoor got into the road one day while leaving Rahul Rawail's house to play with the dogs. The driver was sent home. When Rahul found out about this, he went out to find Raj Kapoor. At around 3 a.m., Raj was standing at the bus stop, waiting for the bus.
Raj became enraged and drove Rahul away when he insisted on sitting in the car. After some time, Rahul returned and discovered that Raj Sahab was no longer present. When the car approached the house, he noticed Raj Kapoor in the front seat of a taxi, his hand on the shoulders of the driver and a passenger.
He was humming a song at the time. Sun Sahiba Sun Pyar Ki Dhun were the lyrics. After 11 years, Raj Kapoor used the same song in his film Ram Teri Ganga Maili.
Satyam Shivam Sundaram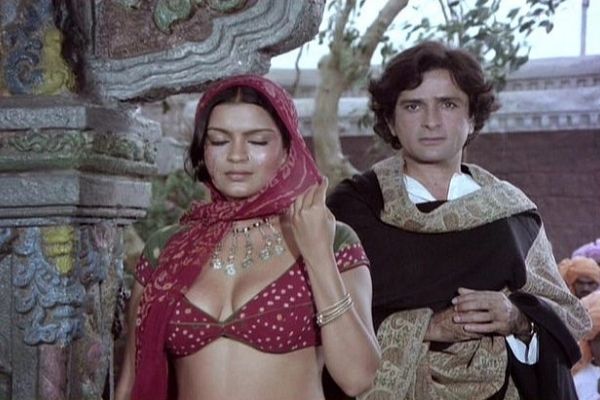 During the production of Vakil Babu, Raj Kapoor wrote the film Satyam Shivam Sundaram. During filming, Raj frequently mentioned the film and its heroine Roopa to actress Zeenat Aman. Zeenat was so taken with Roopa's character that she agreed to direct the film.
Zeenat arrived at Raj Kapoor's tent one day wearing a sari similar to Roopa and burning her face with tissue paper. Raj Kapoor was not recognised.
He asked who was there, and then received the answer – Roopa. Raj was so taken with his appearance that he immediately called his wife Krishna and said, "Look what this girl has done." Krishna arrived at the set with gold coins after listening to Raj, and Raj gave those coins to Zeenat.