Ruhi Dilip Singh (born October 12, 1995) is an Indian actress and model who works primarily in Hindi films and on television. In 2014, she was crowned Femina Miss India Universal Peace and Humanity. She began her acting career in the drama film Calendar Girls (2015).
She has won the title of 'Miss Universal Peace and Humanity' after competing in numerous modelling competitions. Roohi has appeared in films and web series such as "Calander Girls," "Ishq Forever," "Bongu," "Spotlight 2," and "Operation Cobra."
| | |
| --- | --- |
| Name | Ruhi Dilip Singh |
| DOB | October 12, 1995 |
| Age | 26 Years |
| Father Name | Dilip Singh |
| Profession | Model, Actress, Beauty Queen |
| Education | Master Degree |
| Debut movie | The World Before Her (2012) |
| Instagram | ruhisingh12 |
Recently Roohi posted a picture on her Instagram where she can be seen wearing a see-through dress over a black bikini. Ruhi Singh writes her name as Ruhii Siingh on Instagram.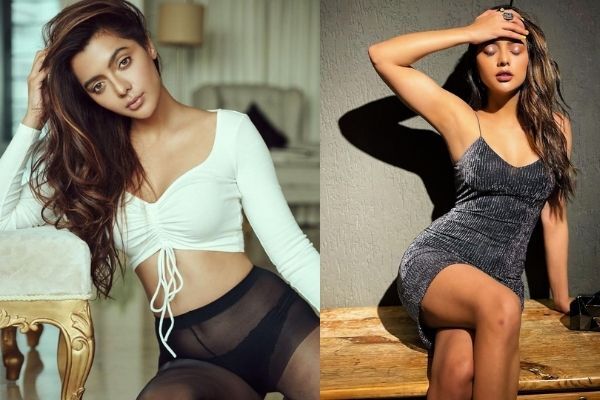 Background and early life of Ruhi Dilip Singh
Ruhi Singh's full name is Ruhi Dilip Singh. She was born in the Indian state of Rajasthan. Dilip Singh is her father's name. Ruhi received her primary and secondary education in Rajasthan and her bachelor's and master's degrees from the 'University of Rajasthan,' Jaipur. Roohi is a well-known and successful model.
Read- Shama Sikander husband, Age, Surgery, movies and tv shows, Wiki and Biography
Career
Singh's first ambition was to be a successful singer but destiny had some different plans. She entered the world of modelling and beauty pageant.
When did Ruhi Singh became Miss India?
She entered the modelling industry in 2011. She competed in the Femina Miss India East 2011 Preliminary Competition and was crowned the first runner up in the Femina Miss India pageant.
She competed in Indian Princess 2011 and was chosen to represent India at the Miss Model of the World 2011 pageant in China, where she finished in the top 36 quarter-finalists. In 2012, she competed in Femina Miss India and finished in the top ten.
Singh later that year represented India at Miss United Nations 2012, which was held in Miami. But her real breakthrough came in 2014 when she was chosen by Femina Miss India to represent India in the inaugural Miss Universal Peace and Humanity pageant, where she won for the first time.
Singh appeared in the film The World Before Her. The Times of India named Singh one of the Top 25 Most Desirable Women in India in 2014.
Madhur Bhandarkar noticed Singh after being impressed by a Canadian documentary he produced. He quickly cast her as one of five leading ladies in his film Calendar Girls. The film was released on September 25, 2015. Calendar Girls tells the story of five girls from various parts of India who have been chosen for the country's most prestigious annual calendar, a composite calendar. The feud between business magnate Rishabh Kukreja and his photographer pal Timmy Sen.
Ruhi Dilip Singh's Film Journey
Ruhi Singh made her film debut in the year 2012. 'The World Before Her' was an English documentary film. In this film, Ruhi played her own character. This film was directed by 'Nisha Pahuja,' and it told the story of two girls. First, there's Ruhi Singh, who wants to be "Miss India," and then there's Prachi Trivedi, a Hindu nationalist.
After that, he worked tirelessly for two years to establish himself as a successful model. Ruhi made her debut in Hindi films in 2015. Madhur Bhandarkar directed her first Hindi film, 'Calander Girls.' Roohi played the character 'Mayuri Chauhan' in the film, and the main characters were played by Akansha Puri, Avni Modi, Kaira Dutt, Satrupa Payne, and Rohit Roy.
The story revolved entirely around five girls from various cities who banded together to fulfil their dreams of becoming the Calendar Girls. The film bombed at the box office and was added to the list of flops.
Following that, in 2016, Roohi appeared in the Hindi film 'Ishq Forever.' She portrayed the character 'Riha' in this film. The film's director was 'Sameer Sippy,' and the main characters were played by Krishna Chaturvedi and Ruhi Singh. This Roohi film was also not well received by the audience, and as a result, it was added to the list of box office flops.
Roohi also made her debut in a Tamil film in 2017. He made his debut in the Tamil film 'Bongu,' directed by 'Taj.' Roohi played a character named 'Janani,' and Natarajan Subramaniam played the main character alongside her. The film was not well received by the audience, and neither critics nor audiences praised it.
Ruhi made her first appearance in a web series in 2018. He appeared in the Hindi television series 'Spotlight 2' directed by 'Siddhant Sachdev.' Karan Grover, Aditi Arya, and Roohi Singh played the main characters in the series. The name of Roohi's character in this episode was 'Diya Sarkar.' The first 13 episodes of the series were released.
Roohi appeared in the Hindi web series 'Operation Cobra' in 2019. In this series, she portrayed a character named 'Riya Sharma.'
Roohi debuted in a music video and was featured in the Hindi song 'Do Char Din.'
Favorite things
When it comes to Roohi's favourite foods, she enjoys paratha, orange, black coffee, pungent beetroot, and carrot juice. Aamir Khan is Roohi's favourite actor. Kareena Kapoor, Priyanka Chopra, and Deepika Padukone are among his favourite actresses.