The Indian team for the Test series against Sri Lanka has been announced. Following the T20 and ODI series, Rohit Sharma has been given command of the Test team.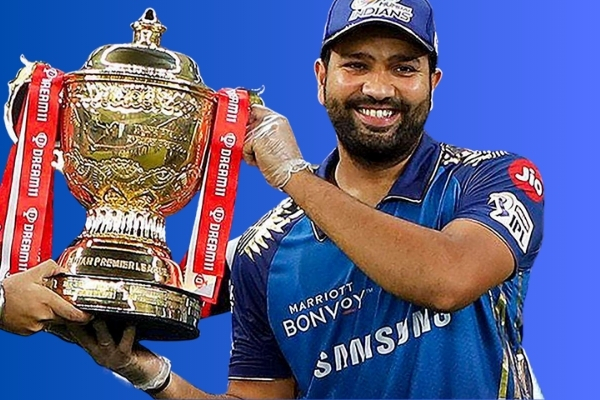 Jasprit Bumrah has been named team vice-captain. Cheteshwar Pujara and Ajinkya Rahane have been left out of the squad. Both of these senior players have been a part of the Indian team for a long time, and their performance in recent years has been average.
In addition, fast bowler Ishant Sharma and veteran wicketkeeper Wriddhiman Saha have been omitted from the squad.
Under Virat's captaincy, Pujara and Rahane were the most important players in the Test team. For a long time, Rahane was also the vice-captain of India's Test team. During this time, both players had many match-winning innings, and Rahane led his team to a Test series victory in Australia. Both, however, had been suffering from poor form for some time.
Read- 9 Foreign Cricketers Who Married Indian Girlfriend
The future captains will be From Pant, Bumrah, or Rahul
With Rohit taking over as Test captain, Indian selection committee chairman Chetan Sharma stated that Rishabh Pant, Jasprit Bumrah, and KL Rahul will be groomed as future captains under Rohit's supervision.
If we look at the IPL record, Rishabh Pant is at the top of the list. Pant has performed admirably as Delhi's captain, whereas Bumrah has no captaincy experience. At the same time, Rahul has been a flop as a captain in both the IPL and international cricket.
Rohit made a significant decision as soon as he assumed command of the Test team. Ajinkya Rahane and Cheteshwar Pujara have both been left out of the Test squad. In their place, Shreyas Iyer and Hanuma Vihari, or Shrikar Bharat, can be fed. After Dravid's departure, Pujara batted at number three for the third time in a row, while Rahane batted at number five. Vihari is almost certainly going to get a chance to replace Rahane.
In addition to Rahane and Pujara, veteran fast bowler Ishant Sharma has been omitted from the squad. Ishant was a member of the Indian team on the Africa tour, but he did not play any matches. It wasn't until this point that his departure from the Test team was deemed final.
Rahane and Pujara played every match on the Africa tour but did not have a big inning in any of them. In the second test, both batsmen put on a good partnership, but the match ended in Africa's favor.
When asked why he was not giving opportunities to young players in place of Rahane and Pujara during India's tour of Africa, Virat said that as long as the selectors choose these two players in the team, they will both continue to be given a chance in the playing XI.
Iyer had a century against New Zealand prior to the Africa tour, but Rahane was fed instead of him. Earlier this year, Karun Nair, who scored a triple century against England, was given a chance to depose Rahane.
Wriddhiman Saha, 37, a wicket-keeper batsman, has also been left out of the Indian team. It is now believed that his international career is also coming to an end. Saha batted well against the West Indies and was always impressive with his wicketkeeping, but he flopped on pitches in England and Africa. As a result, he has also been dropped from the team.