Narayan Rane Claims Sushant Singh Rajput Was Murdered: In a press conference, Maharashtra's veteran BJP leader and Union Minister Narayan Rane claimed that late actor Sushant Singh Rajput was murdered rather than committed suicide.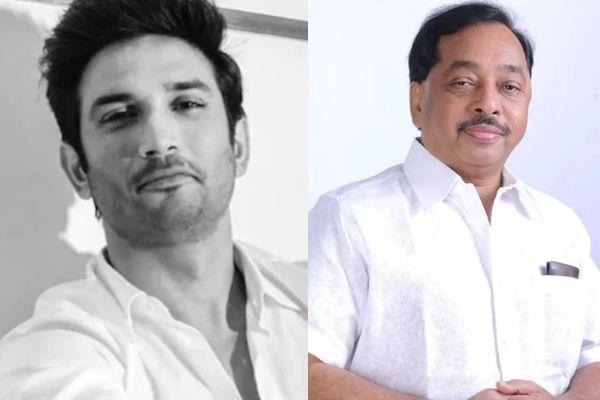 According to the minister, Sushant Singh Rajput's former manager Disha Salian was raped and then murdered on June 8, 2020. Disha refused to attend the party, but she was coerced into attending. Then she was raped and murdered. Until June 8, the CCTV footage of the building where all of this was taking place was correct. How did CCTV mysteriously vanish on June 13th? Why have the pages of the register registering people entering the building been ripped since June 8?
Read- Farhan Akhtar and Shibani Dandekar Marriage
"The actor had learned that his former manager Disha Salian had been murdered," Narayan Rane continued. He was also about to make a slew of revelations about this. As a result, he was murdered. Sushant's house had been visited by a car with a red light. It belonged to a minister. Four people got out of the car and kidnapped and killed Sushant. Consider this: when Sushant's murder was discovered, why was an ambulance belonging to a specific person summoned? Roy also had a friend named Sushant Singh; where is he now? Where is Sawant, a servant who used to work at Sushant's house? Disha Salian's building's watchman is also missing. Not only were Sushant and Disha killed, but there is a long list of others. Tell us who murdered Ramesh More and Jayant Jadhav.
For Sushant Singh Rajput's fans, his death is heartbreaking. It has been more than a year and a half since Sushant's death, but his fans continue to demand justice on social media.