Ranbir Kapoor Past Affairs: Ranbir Kapoor, the Bollywood industry's 'chocolate boy,' is making headlines due to the announcement of his marriage. Ranbir has been dating actress Alia Bhatt for a long time, and the two are set to marry soon. Both are expected to compete in seven rounds between April 14 and April 17.
However, the date of the wedding has yet to be confirmed by both families. In the midst of the wedding news, everyone is curious about Alia and Ranbir's love story. But today we're talking about Ranbir Kapoor's affairs, which include a long list of actresses. Here is Ranbir Kapoor Past Affairs.
Sonam Kapoor
Ranbir Kapoor and Sonam Kapoor debuted in Bollywood together. They first appeared together in the film 'Saawariya,' which was their debut. According to numerous media reports, Ranbir Kapoor and Sonam Kapoor became close during the film's production and began dating soon after. However, the two's relationship did not last long.
Deepika Padukone
Deepika Padukone and Ranbir Kapoor were once the power couple of Bollywood. Both have appeared in a number of films together. The pairing of Ranbir and Deepika was also well received by fans. According to media reports, even after their relationship with Deepika ended, Ranbir's closeness with Katrina Kaif grew, and as a result, Deepika and Ranbir split up.
Katrina Kaif
Katrina Kaif co-starred with Ranbir Kapoor in the film 'Ajab Prem Ki Ghazab Kahani.' In this film, both actors' chemistry was well-liked. Both are said to have fallen in love while filming the film. Not only that, but they both desired to marry each other. However, this couple also ended their relationship.
Read- Rajpal Yadav Turns 51, Know His Epic Journey From UP to Mumbai
Nargis Fakhri
In the film Rockstar, Ranbir Kapoor and Nargis Fakhri collaborated. It is claimed that during the filming of this film, Ranbir Kapoor and Nargis Fakhri's friendship grew and they began dating. Nargis Fakhri is said to be the reason Ranbir Kapoor ended his relationship with Katrina Kaif.
Priyanka Chopra
Ranbir Kapoor and Priyanka Chopra have both dated. They collaborated on the film 'Anjaana Anjaani.' Their relationship, however, did not last long. Both of them eventually parted ways in such a situation.
Shruti Haasan
At one point, talk of Ranbir Kapoor and Shruti Haasan's relationship spread like wildfire through the Bollywood corridors. Both had previously collaborated on the film Ek Advertisement. However, neither Ranbir nor Shruti addressed the news of their relationship.
Avantika Malik
Before making his Bollywood debut, Ranbir Kapoor was in a relationship with Avantika Malik. However, for various reasons, neither of them was able to continue their relationship. The two quickly parted ways.
Mahira Khan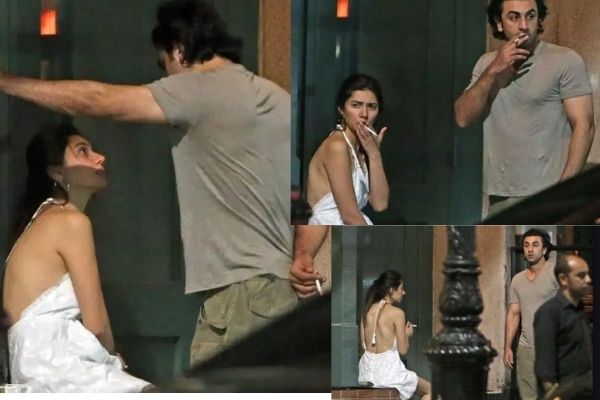 The last but never the least on the list of Ranbir Kapoor Past Affairs is with Mahira Khan.
Mahira Khan and Ranbir Kapoor were said to be dating. In reality, the suspicions were fuelled by leaked images of Ranbir Kapoor and Mahira Khan smoking in 2017.
Ranbir Kapoor and Mahira Khan met in the United States, according to reports at the time. Some folks on the street noticed them smoking cigarettes. Someone took images of them and uploaded them on social media, which spread like wildfire and fueled speculation of a developing relationship between them – but, these rumors were quickly debunked.