Due to marital squabbles, actress Poonam Pandey has found herself in the spotlight once more. Sam Bombay, the actress's husband, has been arrested. Sam Bombay, Poonam Pandey's husband, has been accused of assault.
In such a case, the Mumbai Police arrested Sam on November 8 and sentenced him to three days of police custody.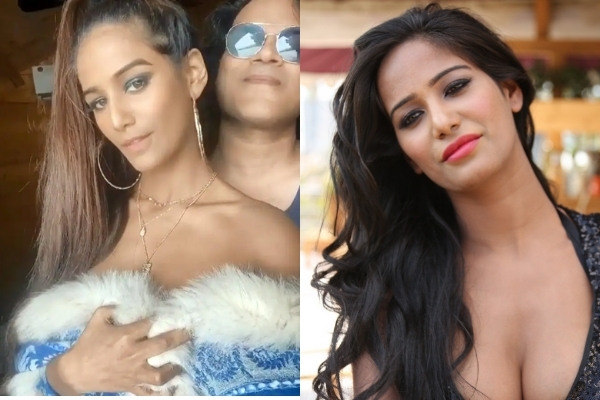 According to Poonam Pandey's complaint, Poonam and Sam had an argument about Sam's first wife, Alvira. During this, Sam became enraged and began beating Poonam. Poonam has suffered a facial injury as a result of this. Poonam has been admitted to the hospital, according to the police. At the same time, the Bandra Police Department is looking into the matter further.
Read-Pooja Bhalekar: Ram Gopal Varma's New Girl | Biography
Fight just after marriage
Poonam Pandey secretly married her boyfriend Sam Bombay after being in a live-in relationship with him. Both had married on December 10th of last year. Following this, both of them went to Goa, but there was still a lot of squabbling between Poonam and Sam. Poonam Pandey, an actress, filed an FIR against her husband in Goa.
This incident caught everyone off guard, as news of a schism between the two began to circulate just 12 days after the wedding.
Poonam Pandey had accused her husband Sam Bombay of molestation, threats, and assault at the time. During this time, the cops had also arrested Sam. Sam, on the other hand, was granted bail after some time.
Poonam Pandey's Fight with Raj Kundra
In December 2020 Poonam Pandey had a fight with Raj Kundra due to which she deleted her Instagram account.
Poonam had said in her statement that Raj Kundra and his company are earning money by using Poonam's material.
Seeing the content of Poonam on the internet, people are also talking obscenely to Poonam. Poonam had told that she had made a deal with Raj and Saurabh's company Armsprime Media. This contract was for a very short time.
Raj's company used to look after Poonam's application. When Poonam suspected some fraud in this contract, she broke the deal with Raj.
Details
| | |
| --- | --- |
| Full name | Poonam Pandey |
| Born | 11-03-1991 |
| Gender | Female |
| Occupation | Actress Model |
| Nationality | Indian |
| Height | 1.7 M |
| Religion | Hindu |
| Residence | Mumbai |
| Marital status | Married |
| Husband Name | Sam Bombay |