Park Shin Hye, a South Korean actress, has announced her engagement to Choi Tae Joon! The couple surprised their fans by announcing their marriage and announcing their pregnancy with their first child together.
Throughout her career, the 31-year-old idol has appeared in a number of Korean dramas, including The Heirs, Pinocchio, and Memories of the Alhambra, among others. She has appeared alongside actors such as Lee Min Ho, Lee Jong Suk, and Hyun Bin.
She has since become one of Korea's most popular actresses, most recently with the Netflix series Sisyphus: The Myth. Park Shin Hye revealed the happy news of her wedding and pregnancy in a statement.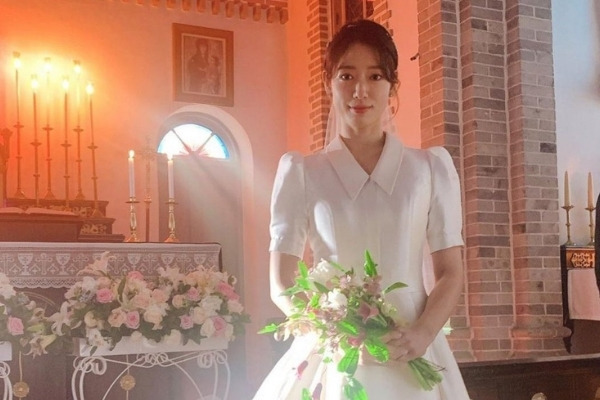 Park Shin Hye marries and is expecting her first child.
Park Shin Hye made an announcement to her fans via her official fan cafe, saying that she appreciated her fans' support over the years and wanted them to be the first to know about her.
Read- Eddie Redmayne's 'Danish Girl' regret: My part in the film was a blunder
The idol announced her wedding to actor Choi Tae Joon, who has long supported her and with whom she will begin a married life soon. She also revealed that she is pregnant and the couple is expecting their first child together, though she did not specify how long she has been pregnant. gestation.
According to initial reports, the wedding will take place on January 22, 2022, with a private ceremony at her families' request. The couple began their public relationship in 2017. They had known each other since they were students and had grown close over time.
Park Shin Hye's agency, Salt Entertainment, confirmed the news without elaborating on the wedding or pregnancy. Fans of the actress have shared their congratulations and messages of support for the future spouses on social media. The idol promised that she would resume her career and become a mother as soon as possible after the wedding.