Orphans of the annual contest to find the world's sexiest women, fans of the muses, and magazines keep the tradition alive. 100 Brazilian and international beauties were chosen by voting through the Clube da Vip Instagram profile, which was created in honour of the defunct publication.
Paolla Oliveira is quite popular on the photo-sharing platform Instagram where she has more than 32 million followers. She is from Brazil. Caroline Paola Oliveira da Silva is the full name of 39-year Brazillian actress and model. she was born in Sao Paolo.
Her father is a retired military police officer, and her mother is a stay-at-home mom. Paolla Oliveira began modeling when she was 16 years old, but she eventually became an actress after completing her studies in performing arts while also graduating in physiotherapy. She has Portuguese, Italian, and Spanish ancestors.
Also Read- Netflix Releases Trailer of SINGLE ALL THE WAY Featuring Jennifer Coolidge
In 2011, she starred as Marina in the film Insensato Coraço. Paolla Oliveira played Paloma in the Rede Globo telenovela Amor à Vida, which aired in 2013. In the 2015 telenovela Além do Tempo, she portrayed the evil Melissa. In the 2017 telenovela A Força do Querer, Paolla Oliveira plays the protagonist Jeiza, a police officer and Marco Pigossi's romantic interest.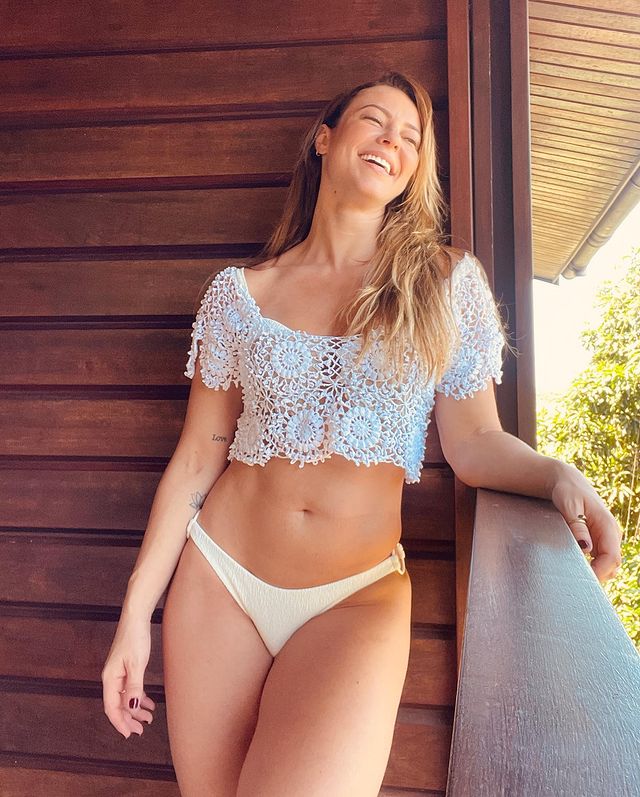 The results, which will be announced on Thursday, place Paolla Oliveira atop the podium, with IZA, the 2020 champion, in second place. Juliette, who became famous after winning the "BBB 21," is one of the new features. She is in fifth place.
"This is the ninth year that the VIP Club has voted for the 100 sexiest women in the world, and it is now the only press portal that compiles such a list." Paolla Oliveira has appeared on all of our published lists, but this is the first time she has won the title of Sexiest Woman in the World. "This year she exuded love in every way, with a unique charisma, in addition to showing herself as a real woman, unfiltered, with flaws, that's what it means to be a sexy woman," says Lucas Hit, responsible for the profile on the social network and contest creator.
Rankings
Paolla Oliveira, No. 1
Iza is number two.
Anitta 3rd, Luisa Sonza 4th, Juliette Freire 5th
Grazi Massafera is number six.
Deborah Secco is number seven.
Dandara Mariana (No. 8) and Adriane Galisteu (No. 9)
Isis Valverde is ranked tenth.