New Year Eve 2021: Today, December 31st, is the last day of the year 2021. On New Year's Eve, Google created a festive doodle in anticipation of the coming year, 2022. The Google Doodle for December 31st includes a lot of candy, confetti, and jacklights. The doodle went live on Google's homepage around the world at 12 p.m. on Thursday, December 30, which is also the last day of the year, December 31.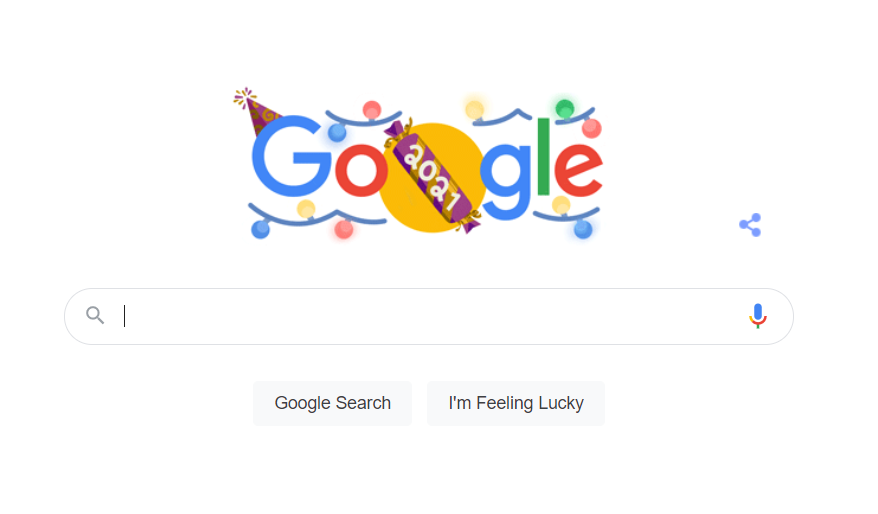 Google's special doodle features a large candy with the year 2021 written in capital letters. This candy is ready to be popped at 12 a.m. on December 31st, 2022 to usher in the New Year. Along with this, the rest of Jacklights Google's words have been embellished in this doodle.
Read- TikTok became the world's most downloaded app, see the list of top-10 apps
The remaining letters of the word 'Google' are also added to the decorations, making the doodle colorfully decorated with jacklights. There's also some extra New Year's confetti to show off the doodle's festive mood.
However, instead of knocking with more description, Google Doodle has come up with a clear and direct design of the doodle to start the search engine new year. "That's a wrap for 2021– Happy New Year's Eve!" Google wrote in its doodle.
Let us remind you that the year 2021 was also spent in fear of Corona. The year 2021 was about to come to an end when the new variant of Corona was defeated by Omicron. Omicron has once again created a fearful atmosphere throughout the world, and as a result, New Year's Eve celebrations have been banned for this year as well.