Today marks the wedding anniversary of Neelam Kothari and actor Sameer Soni, who married in the 1990s. Both were married in a private ceremony in 2011. This was Neelam and Sameer's second marriage. While Sameer is a successful and handsome Bollywood actor, Neelam ruled millions of hearts in the 1980s and 1990s. Aside from acting, she is currently a well-known jeweller.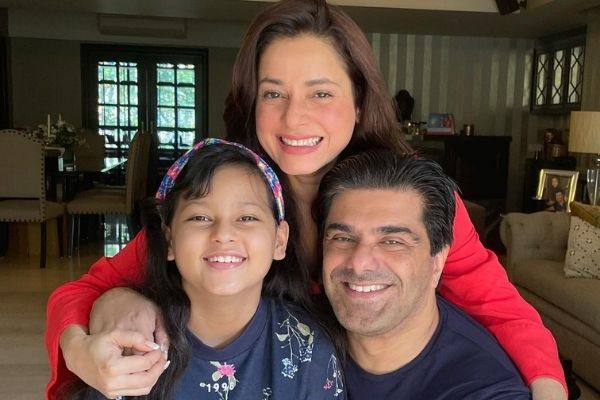 How did the two come together?
For a long time, Sameer Soni and Neelam kept their relationship a secret. Sameer Soni and Neelam Kothari met for the first time in 2007 through Ekta Kapoor. In an interview, Sameer stated, "During the show, Neelam told Ekta that your friend is good, and Ekta gave me this message." Then I met Neelam at Ekta's party, and Ekta introduced us both.
Today is the wedding anniversary.
Sameer called Neelam at 2 p.m. one day. Because it was late at night, Neelam did not answer the phone. 'You don't believe in returning the call?' I messaged after that. He then called me the next day. Following that, they began dating. On January 24, 2011, Neelam Kothari and Sameer Soni married. After two years of marriage, on September 2, 2013, this lovely couple adopted a daughter named Ahana.
Read- Ileana D'Cruz- all about the no pants life
Neelam made her film debut in 1984 with 'Jawani.' The film was a failure, but Neelam's beauty and performance were praised. Neelam has collaborated with Govinda on a number of blockbusters. Neelam had a long relationship with Govinda. Govinda was a newcomer to the industry at the time. He fell in love with Neelam when he met her. Govinda was also dating Sunita at the time. Govinda even broke off his engagement to Sunita in order to be with Neelam. Govinda, on the other hand, married Sunita.
Following this, Neelam married Bangkok businessman Rishi Sethia, but the marriage lasted only two years. Sameer's first marriage, on the other hand, was in 1996 with model Rajlakshmi Khanvilkar. But, alas, this marriage only lasted 6 months. Neelam, who is no longer in films, has become a jeweler, whereas Sameer is still in films.