Evan Rachel Wood testified in Congress about her sexual assault in 2018. She named her alleged abuser last year. She now has, even more, to say – in her own words.
The actress and activist describe her toxic and turbulent relationship with ex-fiancé Brian Warner (aka Marilyn Manson) in a new documentary "Phoenix Rising – Part I: Don't Fall," which premiered Sunday at the Sundance Film Festival (and will air on HBO later this year).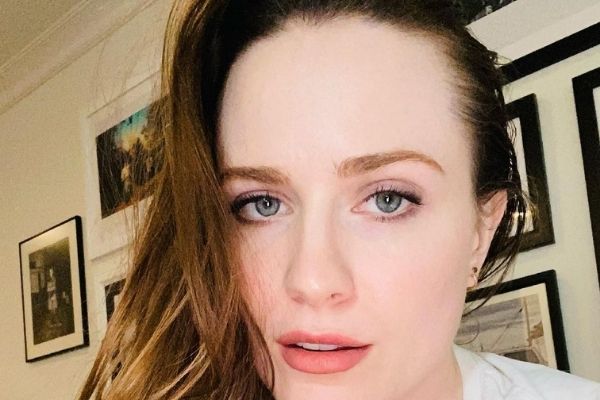 Wood withheld Manson's name for years after first discussing the abuse she experienced, but named Manson in an Instagram post in February 2021, who denied the allegations. Several women have since accused Manson of physical and sexual abuse, and he has faced several lawsuits from accusers.
Read- Jennifer Coolidge Wiki, Career, Affair and Education
"It's always difficult for me to look at old photos of myself." meeting Wood, 34, says at the start of the Amy Berg-directed documentary, Manson, while looking at old photos on her computer and reflecting on her youthful innocence. The couple dated on and off for 4.5 years, beginning in mid-2006, when she was 18. He was 37 years old.
Manson was contacted by filmmakers, but he did not respond to specific allegations. Instead, the film includes a statement from Manson's lawyers stating that the musician is innocent "vehemently denies all allegations of sexual assault or abuse against anyone. These heinous allegations against my client have three things in common: they are all false, they are alleged to have occurred more than a decade ago, and they are part of a coordinated attack by Mr. Warner's former partners and associates who have weaponized otherwise mundane details of his personal life and their consensual relationships into fabricated horror stories."
The documentary tells Wood's story, as well as the stories of other survivors.
"I went to Berg desperate to be heard, desperate for this story to be told, desperate for people to finally pay attention to what we've been saying and how serious it is," Wood said in a Q&A after the film's premiere. "My experience is not unique."
Evan Rachel Wood's first appearance in Hollywood
Wood grew up in a Raleigh, North Carolina, suburb and says she was raised to persevere even when she was uncomfortable. This was depicted in the 2003 film "Thirteen." She had to make out with a 23-year-old man in front of a room full of people when she was only 14 years old.