Both IPL and glamor go together because another name for IPL is entertainment. So let's know some of the most beautiful female anchors In IPL.
Cricket and glamor have a very old relationship. Whether it is the relation of cricketer and film actress or model or cricketers appearing in small roles in Bollywood.
Since the inception of IPL i.e. since 2008, women have played a special role in this tournament, whether it is anchoring, ownership or cheerleaders.
Most Beautiful Female Anchors In IPL
Mandira Bedi
Apart from the film industry, actress Mandira Bedi is also a big name in the world of cricket. There are speculations that Mandira Bedi can host this season of IPL.
She hosted the second season of IPL in 2009. After that, she withdrew from this tournament. Earlier Mandira Bedi has also hosted the World Cup 2003 and 2007. However, Mandira Bedi had to face embarrassment several times due to her lack of knowledge in cricket. Mandira has been more famous for her dressing sense than for hosting.
Mandira did her early schooling from the Cathedral School in South Mumbai. This was followed by a graduate in Economics from St. Xavier's College and a Media Diploma from Sophia Polytechnic College. She started her career with the small screen show 'Shanti'. After being impressed by his role in it, he got offers from many films. Mandira Bedi was married to film director Raj Kaushal, who passed away last year.
Mayanti Langer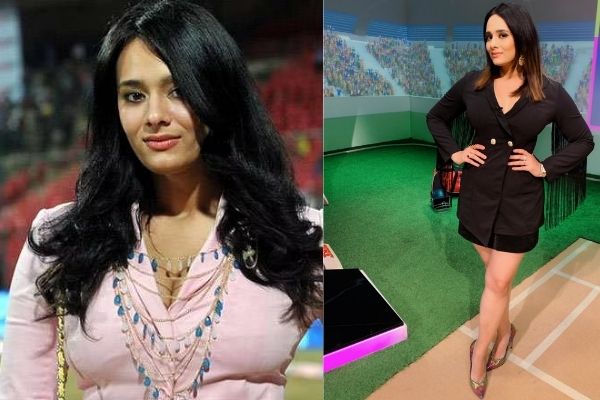 Mayanti Langer is at the top of the female anchors hosting Indian cricket. Former Indian cricketer Stuart Binny's wife Mayanti Langer is making a comeback this season after two years. Mayanti is a famous face of IPL. She could not host the last two IPL seasons due to becoming a mother. Ever since Star Sports bought the rights to broadcast the matches of Team India, Mayanti has been hosting the match shows continuously.
Mayanti Langer is the daughter of retired Army officer Lt Gen Sanjeev Langer. Mayanti loved football very much while studying in America. She was also a member of the football team in her college. He had good knowledge about football. Due to this she became the guest anchor of FIFA Beach Football. Here his work was also appreciated and noticed. Later Zee Sports added him with them.
Mayanti Langer is counted not only in India's most beautiful female anchor but also in the world's most beautiful female anchor.
Shibani Dandekar
Recently, Shivani Dandekar got married to actor-director Farhan Akhtar. Shivani Dandekar is one of the most beautiful female anchors and conscious in IPL.
Shibani has also been a part of many other TV shows and web series and she has also been a supermodel. Shivani used to be a part of most of the extra innings which aired before the start of IPL matches.
Sanjana Ganesan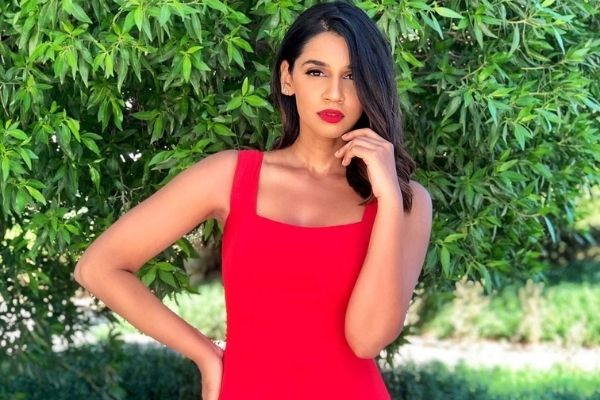 After Mayanti, Sanjana Ganesan is India's most popular and active female sports anchor. She can also do anchoring in this season. She has done anchoring in IPL in the past and has also received a lot of praise for her work. Sanjana, a resident of Pune, has also been a Femina Official Gorgeous. He also participated in MTV's reality show Splitsvilla. Sanjana is currently anchoring in the Women's World Cup in New Zealand. Sanjana married Indian fast bowler Jasprit Bumrah last year.
Sanjana Ganesan is the daughter of management guru Ramaswamy. Sanjana is a software engineer from Symbiosis Institute of Technology Pune. After studying engineering, she entered the modeling world. Sanjana Ganesan joined Star Sports in the year 2016 as a sports anchor.
Tanya Purohit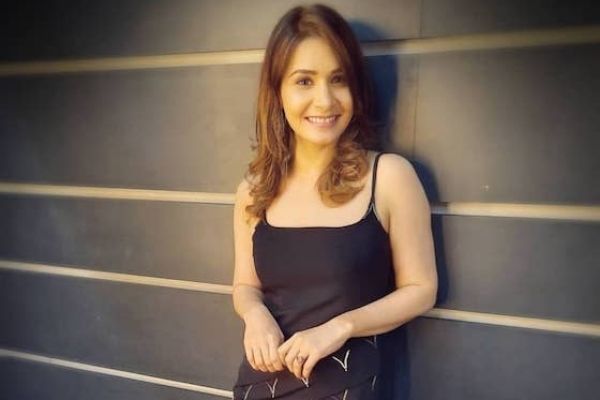 Tanya Purohit, who is included in the list of IPL's beautiful anchors, gained popularity with Anushka Sharma's film NH-10. Tanya, who hails from Uttarakhand, studied Mass Communication from Garhwal University and then came to Mumbai in search of films. After NH-10, she got an opportunity to host many shows related to Bollywood and cricket, but Tanya got her big break two years ago when she got a chance to host IPL. Now Tanya is very famous among cricket fans.
Tanya Purohit does anchoring in the Hindi language. She has a very good knowledge of cricket. Fans are not only crazy about her knowledge but also beauty.
Neroli Meadows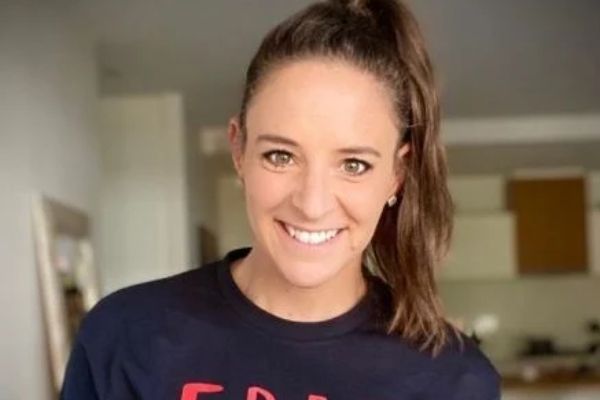 Neroli Meadows, who hails from Australia, has been hosting many sports shows for the past several years. Neroli Meadows, one of the favorite anchors of Star Broadcasters, has also hosted football and basketball shows. She was once an Australian journalist. Like last year, fans will see him anchoring this season too.
Neroli Meadows is an Australian TV presenter, sports journalist, and sports commentator by profession. She was seen hosting the show along with Sunil Gavaskar, Matthew Hayden, and Kevin Pietersen during both phases of IPL 2021.
Shonali Nagrani
40 years of age Shonali Nagrani is an Indian actress, entertainment television host, and IPL host. She has also appeared in Hindi language films in addition to the IPL.
She competed in the Femina Miss India pageant in 2003 and was crowned Femina Miss India International, allowing her to compete in Miss International 2003, where she finished as first runner up. Aside from modeling, Nagrani has hosted the IPL and has presented the show for four years in a row.
Nashpreet Kaur
Indian sports anchor Nashpreet Kaur was born in Fiji and brought up in Melbourne. Not only this, this anchor of Indian origin has Australian citizenship. Along with Hindi and English, she also speaks splendid Punjabi. Started her career as a model in the year 2014. After this Nashpreet anchored in many cricket shows but got recognition from IPL 2020.
Kira Narayanan
28 years of age Kira Narayanan is an Indian Premier League (IPL) anchor, Indian actress, musician, and television personality. She is well-known for hosting Cricket Live on the Star Sports Network, as well as playing Princess Jasmine in Disney and BookMyShow's Aladdin the Musical in India.
Archana Vijaya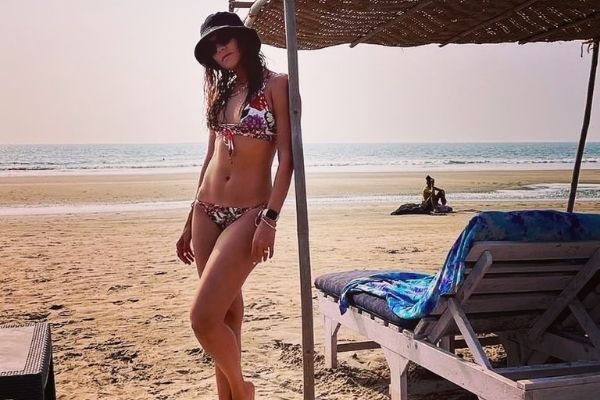 AV was the Season 1 winner of Channel V's Get Gorgeous, and she hasn't looked back since. Archana Vijaya is an Indian model, TV personality, and sports anchor. Archana Vijaya was born in Kolkata, West Bengal, India on November 17, 1982. She was the shy girl next door, a college student, and now she's blazing the runway at Rome Fashion Week. She is married to Delhi-based businessman Dheeraj Puri.
Lekha Washington
Lekha is surely among the most Beautiful Female Anchors In IPL. Lekha Washington is an Indian actress, artist, and product designer best known for her work in Tamil and Telugu films. In 2002, she was recognized for her work as a sculptor, and later as a theatre actress in Chennai-based stage plays.
Isa Guha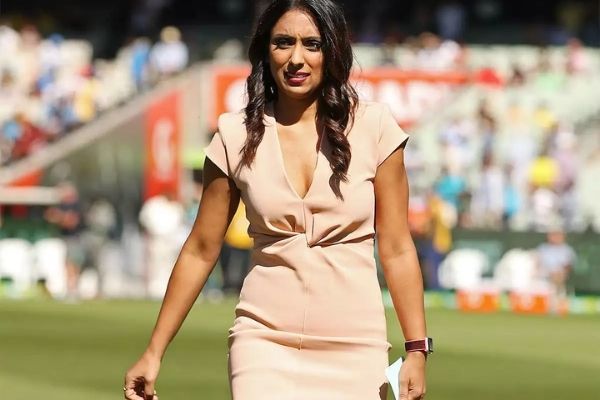 Isa Tara Guha is an English cricket commentator, television and radio cricket broadcaster, and former England cricketer who competed in both the 2005 and 2009 World Cups. Her career highlight is winning the World Cup in 2009. She batted right-handed and bowled right-arm fast-medium.
Rochelle Rao Sequeira
Rochelle Rao is a model and actress from India. In 2012, she was crowned Miss India International. She appeared in the Kingfisher Calendar and on several television shows. She appeared on Bigg Boss 9 in 2015. In The Kapil Sharma Show, she played the main character named 'Lottery.'
Roshni Chopra
Roshni Chopra is an Indian actress and television presenter who won the reality show Dil Jeetegi Desi Girl on NDTV Imagine. She is also well-known for her portrayal of Pia, one of three female leads in the Zee TV series Kasamh Se.
Reena Dsouza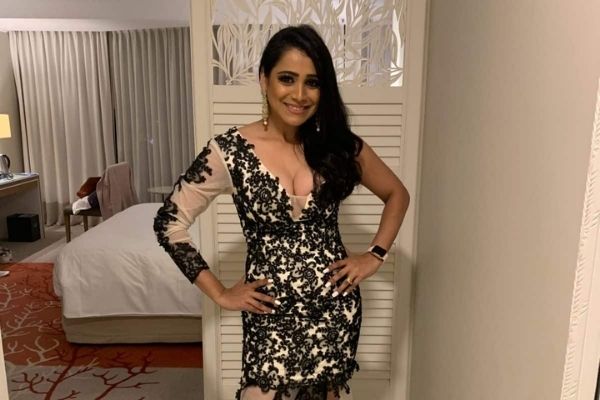 Reena D'souza is a professional compere, a sports presenter on Star Sports1 Kannada, a Youtuber, a TEDx speaker twice over, a certified public-speaking coach, and an aspiring author. He has hosted over 1000 shows, traveled extensively in India and abroad, speaks five languages fluently, and is a voracious learner.
Bhavna Balakrishnan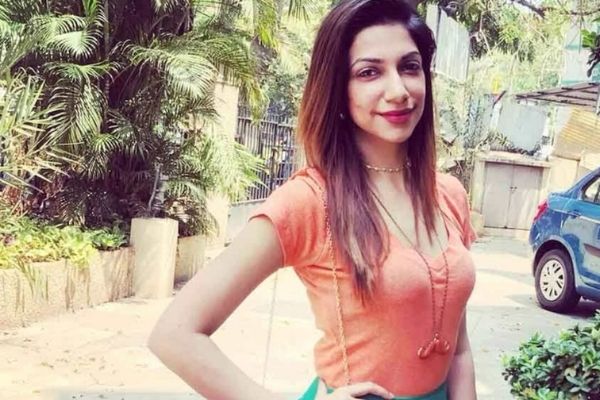 Bhavana Balakrishnan, also known as Bhavna Balakrishnan, is an Indian television anchor, cricket commentator, video jockey, playback singer, and dancer. After Mayanti Langer, she is one of India's most popular sports journalists.
Madhu Mailankody
Madhu Mailankody is a sports presenter from India. She is a private and business event master of ceremonies. She, too, is an Indian film actress who has worked in the Tamil film business. Madhu made her film debut in the year 2020 with Mookuthi Amman. Because of her linguistic and intercultural knowledge, she has received plaudits from NRI audiences in Middle Eastern nations such as the United Arab Emirates, Qatar, and Oman.
Last Words
So these were the 15 most Beautiful Female Anchors In IPL, who have not only made IPL more interesting with their appearance but have also added glamor to it.