Today marks the 68th anniversary of Mehboob Khan's death, who gave Indian cinema classics like Mother India starring Nargis, Sunil Dutt, Rajendra Kumar, Raaj Kumar etc. Mehboob Khan was uneducated, but his desire to learn and do something ahead of time gave him a truly unique identity.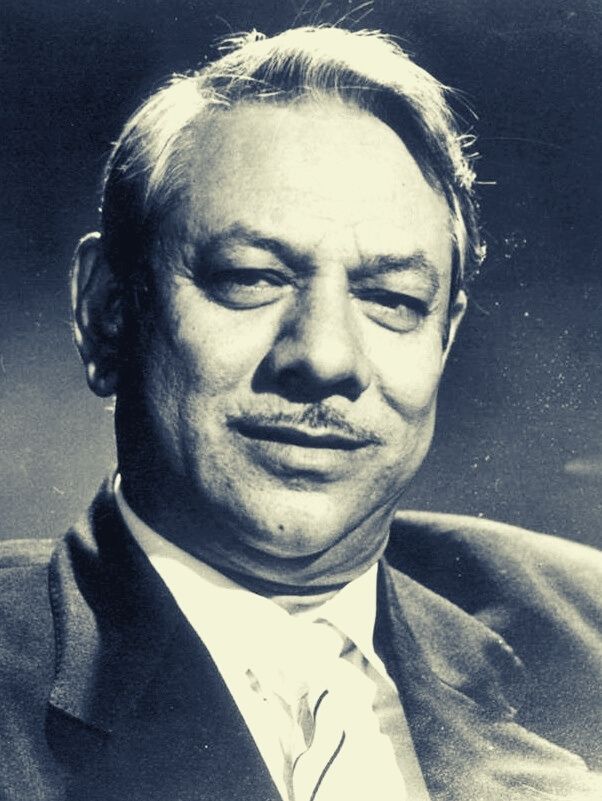 Mehboob Khan had a childhood dream of becoming a hero, but if his family members were opposed, the dream had to be abandoned. A chance encounter with a man while repairing a horseshoe in the stables led him to Bombay. Today, Mehboob is regarded as India's most successful director. His films became a model for others, and the Mehboob studio he built in 1954 is still in use.
Mehboob Khan was born on September 9, 1907, in Bilimora, Gujarat, to a police constable. Mehboob had always wanted to be an actor, but his father was adamantly opposed. His love of movies was so strong that he would frequently travel by train just to watch movies.
Mehboob Khan ran away from home at the age of 16 to become a hero, but he couldn't find work in Bombay. When his father found out about him, he brought him back to the village from Bombay. Mehboob was unable to flee the house again, so his father had him married at a young age to a young girl. Mehboob gave up his dream of becoming a hero and settled down, but fate had other plans.
| | |
| --- | --- |
| Name | Mehboob Khan |
| Profession | Film Director |
| Birth Date | Not Known |
| Birth Place | Bilimora, India |
| Nationality | Bilimora |
Mehboob Khan travelled to Bombay with three rupees
Mehboob Khan returned to Mumbai after meeting Noor Mohammad, a Hindi film producer and supplier of horses in films. Mehboob set out on a journey with only three rupees in his pocket after Noor assigned him the task of putting horseshoes in his stables.
How did he get his first film job?
Mehboob Khan, who repaired the horseshoe, visited the set of the film South one day. This film was directed by Chandrashekhar. Mehboob's dream of becoming an actor was rekindled after seeing the filming. When he told Chandrashekhar about it, he was impressed by his curiosity and experience. Chandrashekhar immediately obtained permission from the stable's owner, Noor Mohammad, to take Mehboob with him.
He used to be an assistant in silent films
Mehboob was given a small job at Bombay Film Studio by Chandrashekhar. Mehboob got a chance to assist films during the silent era after doing a few minor jobs. When no films were available, Mehboob worked as an extra for the Imperial Film Company. When Ardeshir Irani was about to make the first talkie film Alam Ara, he made Mehboob Khan a hero, but due to the delusions of his colleagues, he changed his mind and Vitthal got the film.
Mehboob realised that getting a lead role in a film was nearly impossible, so he began writing films. Mehboob used to take his scripts around to studios and producers. Mehboob finally got the chance to direct his first film, Al Hilal – 1935, after a long struggle (Judgment of Allah). Following this, Mehboob was hired by Sagar Film Company, where he worked on films such as Deccan Queen (1936), Ek Hi Rasta (1939), Alibaba (1940), and Aurat (1941). (1940).
Mehboob Khan married the actress from his own film
Mehboob Khan directed Aurat for Sagar Films in 1940. Mehboob Khan divorced his first wife two years later and married the film's actress Sardar Akhtar. Mehboob had three sons before his first wife, but when he remarried, he adopted the son instead of having his own children. Sajid Khan was the name of his son.
By remaking his own film, he made history
The film Aurat was a success. Regardless, when Mehboob founded his own production company, Mehboob Productions, in 1945, he remade this film under the title Mother India. This film is widely regarded as the best in Indian cinema history and in Mehboob's career.
Mother India is the first Indian film to be nominated for an Academy Award (Oscar). The film received a lot of praise as well, but it narrowly missed out on the Oscar by one vote. The film did not receive this vote because Radha (Nargis) did not marry Lala Sukhiram (Kanhaiyalal).
Mehboob Studio, founded in 1954 by Mehboob Khan, is India's most popular studio. Many films have been shot here, including Mother India to Black, Chennai Express, and Housefull 2.
These actors have received industry recognition.
Mehboob Khan not only directed films, but also introduced many artists to the industry who went on to become stars. Surendra, Arun Kumar Ahuja, Dilip Kumar, Raj Kapoor, Sunil Dutt, Rajendra Kumar, Raj Kumar, Nargis, Nimmi, and Nadira are among them.
Last film that failed miserably
Mehboob Khan formed Son of India in 1962, following the huge success of Mother India. Mehboob cast his sons Sajid Khan, Kamaljeet, and Simi Garewal in lead roles in the film. This film was a colossal flop. Sadly, this was Mehboob's final film.
Love for Jawaharlal Nehru
On May 27, 1964, Jawaharlal Nehru, India's then-Prime Minister, died. Mehboob was so shocked by the news of his death that he died the next day of a heart attack. Mehboob was working on his next film at the time. Who wouldn't be?