Marcelo Faria has a new lady in his life. The 50-year-old actor, who finished the film in November, announced the news on social media in the first post with lawyer Thatiana Travessos. The couple is spending a few days in Carava, in the south of Bahia, where they made this record in the most romantic atmosphere.
Camila Lucciola, the actor's ex-wife and mother of his 10-year-old daughter Felipa, commented on the photo. "So cute," the actress wrote.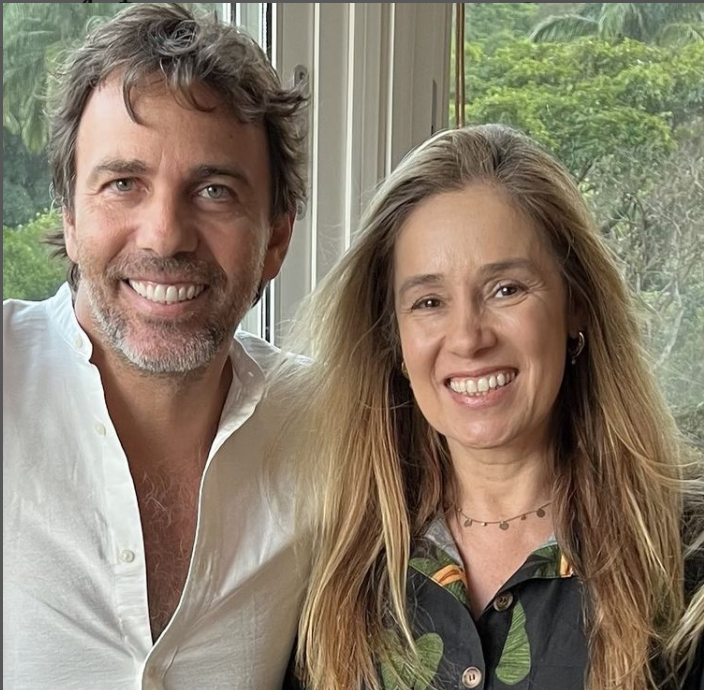 Thatiana is Marcelo's second public girlfriend since the end of his eight-year marriage to Camila in 2017. He has also dated dance teacher Ana Luisa Vilela since then.
Read- Geisy Arruda has released a new thematic essay with a controversial pink cover
Marcelo Achcar de Faria or Marcelo Faria is a television actor from Brazil. Son of Reginaldo Faria and Kátia Achcar, he made his Rede Globo debut in the soap opera "A mafia do Brasil," in which his father starred, in 1984. He returned to television five years later in "Top Model," and has never stopped acting. He was successful as Ralado in "Four for Four."
He appeared in "O amor é no Ar," "Corpo dourado," "Vila Madalena," and "Uga Uga" beginning in 1997. In 2003, he starred as firefighter Vladimir in the soap opera "Celebridade," alongside Deborah Secco, with whom he also had a real-life romance. He took part in "Alma Matea" and "Pure Beauty." In the latter, he played Robson, Isis Valverde's character's boyfriend. The couple dated as well.
On July 16, 2010, the actor married Bahian actress Camila Luciolla. Felipa, the couple's first child, was born in February of the following year.