R. Madhavan, also known as Madhavan or Maddy, is an Indian film actor, writer, producer, and television host. He has twice received the Filmfare Award in Hindi cinema. He has also received Tamil Nadu State Awards.
Madhavan Wiki
Name
R.Madhavan (Ranganathan Madhavan)
Nickname
Maddy
Date of Birth
June 1, 1970
Birth Place
Jamshedpur, Jharkhand, India
Age
52
Profession
Actor, Producer, Director, Model, Motivational Speaker
Father
Ranganathan
Mother
Saroja
Sister
Devika Ranganathan
Religion
Hinduism
Caste
Tamil Brahmin
Eating Habit
Vegetarian
School
D.B.M.S. English School, Jamshedpur, Jharkhand
College
Rajaram College, Kolhapur, Maharashtra
Kishinchand Chellaram College, Mumbai, Maharashtra
Debut Movie
Kannada Film: Shanti Shanti Shanti (1998)
Bollywood Film: Rehna Hai Tere Dil Mein (RHTDM) (2001)
Hollywood Film: Inferno (1997)
Tamil Film: Alaipayuthey (2000)


Marital Status
Married
Wife
Sarita Birje
Children
Vedanta
Upcoming Movie
Rocketry
Early Life
Madhavan was born in Jamshedpur on June 1, 1970. Ranganathan is the name of his father, a Tata Steel executive. Saroja is his mother's name, and she works as a manager at the Bank of India. He has a younger sister, Devika Ranganathan, who works as a software engineer in the United Kingdom.
Education and Childhood
Madhavan excelled in school from the start. In 1988, he was allowed to represent his college (Rajaram college, Kolhapur) as a cultural ambassador in Canada. Not only that, but he was a standout cadet during his college years.
He was also named Maharashtra's Best Cadet. Due to this, he went to the UK for training, where he was trained with Royal Army, Navy, and the Air Force. Madhavan never aspired to be an actor; instead, he aspired to be an army officer.
In February 2021, Madhavan was awarded the Doctor of Letters degree (D. Litt.) by DY Patil Education Society, Kolhapur, for his contribution to arts and cinema.
Also, Read- Waheeda Rehman And Her Life Journey | Waheeda Rehman Biography
Marriage life and Madhvan Wife
After the study, Madhvan started his career as public speaking and personality development trainer. He met his wife, Sarita Birje, who was his student. His wife was an Air hostess. Both got married in 1999. They have a son named Vedanta, who was born in 2005.
Son
Vedant, Madhavan's son, is making headlines these days. He also took first place in the male 800m freestyle at the Danish Open. He had previously won a silver medal in the 1500m freestyle. In an interview with Doordarshan, Vedanta stated, "My parents have worked very hard to get to this point." He also stated that I did not want to live in the shadow of my father.
Career Of Madhavan
Madhavan began his career in 1997 with a Chandan TV commercial ad. Following that, director Mani Ratnam offered him a role in one of his films and requested a screen test, but later removed him from the film, citing that he did not fit the role.
He then used the small screen to appear in a number of teleshows. People admired his work, and in 1998, Madhavan played an Indian police officer in the English film Inferno.
However, he did achieve extraordinary fame and became popular in the eyes of the audience after Madhavan acted in several South Indian films. In addition, he also received the South Film Fair Award.
Madhavan rose to prominence in Hindi cinema with the film Rehnaa Hai Tere Dil Mein, in which he starred alongside Diya Mirza. The film did not perform well at the box office, but Madhavan gained recognition in Bollywood.
Madhavan received a slew of film offers in Hindi. He then starred in the film Guru. Abhishek Bachchan and Aishwarya Rai Bachchan played the lead roles in the film. The film did very well at the box office. Critics praised Madhavan's performance in the film as well.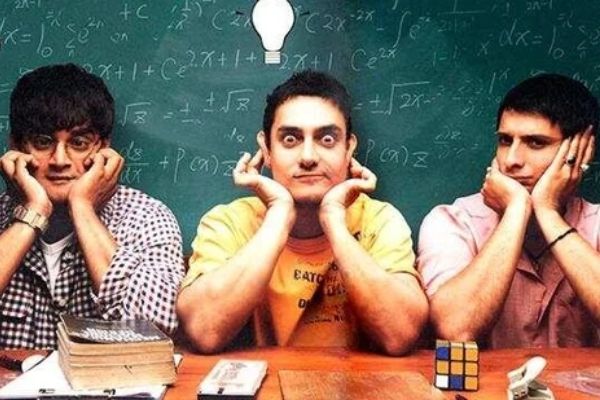 3 Idiots, directed by Raju Hirani, starred Madhavan in 2010. The screenplay was adapted from Chetan Bhagat's novel Five Point Someone (What Not To do at IIT).
In addition to Madhavan, Aamir Khan, Sharman Joshi, and Kareena Kapoor played lead roles in this film. The film went on to gross a record-breaking amount of money at the box office.
Following that, in 2011, he appeared in the film Tanu Weds Manu, in which he co-starred with National Award-winning actress Kangana Ranaut. The film was a box office success. The film's sequel was also made, and it received a positive response at the box office.
In 2016 Madhavan appeared in a movie based on boxing which was made in Hindi and Tamil at the same time and was released on the same day. The Hindi name of the movie was Saala Khadoos and Irudhi Suttru in Tamil.
Madhavan New Movie
Madhavan's upcoming new movie is "Rocketry The Nambi Effect" which will be released later this year. Madhavan is the writer and co-director of the movie. The movie will be released in Hindi, Tamil, and English. the movie is based on the life and struggle of Nambi Narayanan, a former ISRO scientist.
PM Modi Reacts To R Madhavan's Rocketry: The Nambi Effect – NDTV https://t.co/hMYZMcxWYa🚀🚀🙏🙏

— Ranganathan Madhavan (@ActorMadhavan) April 6, 2021
Some Interesting facts about R.Madhavan
Madhavan was born in Jamshedpur, Jharkhand, on June 1, 1970. Ranganathan Madhavan is his full name, and 'Ranganathan' is his father's name.
Madhavan's fans and colleagues frequently address him as 'Maddy Bhai,' 'Maddy Paji,' 'Maddy Bhaijaan,' 'Maddy Sir,' 'Maddy Chetta,' and 'Maddy Anna.'
After finishing his studies, Madhavan worked as a teacher in Kolhapur, and he received his post-graduate degree in 'Public Speaking' from 'KC College' in Mumbai.
Madhavan started modelling for extra money.
In early 1996, Madhavan advertised a sandalwood powder. He also did a screen test for famous director Mani Ratnam's film 'Iruvar,' but he was not chosen. Nonetheless, Madhavan later collaborated with Mani Ratnam on the film Guru.
Prior to his film debut, Madhavan appeared in TV shows such as 'Banegi Apni Baat,' 'Toll Mol Ke Bol,' 'Ghar Jamai,' and 'Sea Hawks.' 'Is Raat Ki Subah Nahi' was Madhavan's first film in which he had a small role.
In the 2001 Tamil film Minale, Madhavan co-starred with South actress Reema Sen. The film was director Menon's debut, and it was later followed by the Hindi remake, 'Rehna Hai Tere Dil Mein,' in which Madhavan reprised his lead role, accompanied by Diya Mirza and Saif Ali Khan.
Madhavan has also appeared in 'Rang De Basanti,' '3 Idiots,' 'Tanu Weds Manu,' and, most recently, 'Tanu Weds Manu Returns.'
FAQs
Is R Madhavan a Brahmin?
Yes, Madhavan is a Tamil Brahmin born in Jharkhand (then Bihar).
Is R Madhavan an engineer?
Yes, Madhavan is Electronics Engineer. he has completed B.SC in Electronics.
What is the net worth of R Madhavan?
Madhavan's net worth is around 103 crores Rupees.
What is the age of R Madhavan?
On June 1st, 2021, Madhavan will be 51 years old.
Where is R Madhavan from?
He is originally a Tamil but was born and brought up in Jamshedpur as his father worked in Tata Steels.
Does Madhavan eat non veg?
No, he is completely vegetarian as he is from a Tamil Brahmin family.
Is Madhavan a doctor?
No, rather he is an engineer who wanted to join the army in his childhood.
What is the height of R Madhavan?
He is 5 feet 10 inches tall.
Does actor Madhavan drink alcohol?
No, he doesn't drink alcohol.
Who is the father of R Madhavan?
Ranganathan, an ex-employee of Tata steels.
Who is Madhavan brother?
He does not have a brother but has a younger sister whose name is Devika Ranganathan.