Lock Upp complete list of contestants: On Sunday, Kangana Ranaut's show Lock Up had its world premiere. The names of certain celebrities were erased before to the commencement of the show, and the names of some new and well-known stars were disclosed at the show's premiere. The celebrities in this show will be imprisoned for 72 days.
So here are the name of the contestants.
Lock Upp complete list of contestants
Munawar Faruqui
Munawar Faruqui is a stand-up comedian from Indore. The 30-year-old performer is said to be from Gujarat's Junagadh.
Munawar Faruqui's 12 gigs were canceled in two months due to claimed vandalism threats. Soon after Bengaluru Police advised the promoters of his Dongri to Nowhere event to cancel it due to "law and order" difficulties, the stand-up comic intimated that he would retire from comedy.
Sunil Pal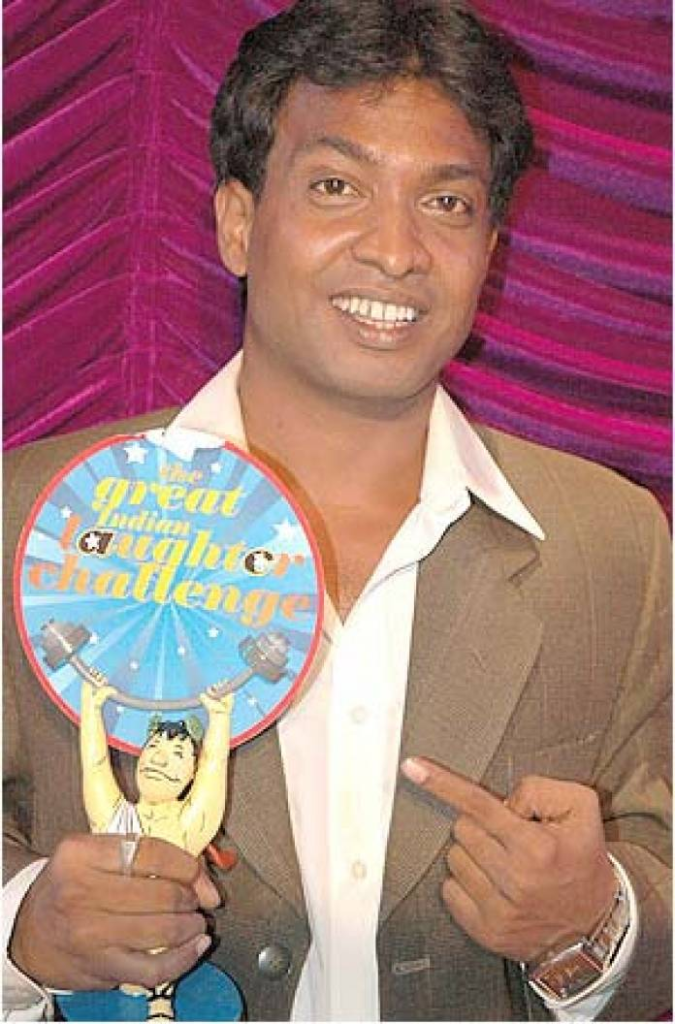 Sunil Pal is a stand-up comedian, actor, and voice actor from India. On STAR One, he won The Great Indian Laughter Challenge. He has appeared in a number of Bollywood films, mostly in minor comedy roles.
Chakrapani Maharaj
Swami Chakrapani is an Indian political activist and ascetic who claims to be the president of Hindu Mahasabha, however, according to the High Court, Chakrapani is not the president of Hindu Mahasabha, India's long-standing Hindu nationalist organization. He has received media notice for bidding on wanted criminal Dawood Ibrahim's homes and attempting to convert them into public restrooms.
Saisha Shinde
Designer Saisha Shinde came out as transgender in early 2021. Swapnil Shinde was her prior name. She has frequently opened out about her hardships in numerous social media posts and interviews over the last year. Chakrapani was coupled with Saisha.
Poonam made her film debut in 2013 with Nasha. She filed a complaint against her long-term boyfriend, Sam Bombay, shortly after they married on September 1, 2020, accusing him of molestation, threats, and assault on her. Later that month, he was arrested. She was later arrested in a porn racket case.
Babita Phogat
The wrestler turned politician Babita Phogat is one of the less controversial contestants. She first appeared in the dance reality show Nach Baliye 9 with her now-husband Vivek Suhag after winning gold in the women's freestyle 55 kg category at the 2014 Commonwealth Games. Poonam was assigned to her.
Sara Khan
Sara Khan, an actress, will also appear on the show. She previously appeared on Bigg Boss 4 and married Ali Merchant on the show. However, they divorced after only a few months.
Sidharth Sharma
Siddharth has appeared on reality shows such as Big F and Splitsvilla. He also played Ranbir Chowdhary in ALT Balaji's web series Puncch Beat.
Shivam Sharma
Shivam also took part in Splitsvilla.
Anjali Arora
Anjali Arora is a popular social media influencer who has more than 10 million of followers on Instagram.
Nisha was last seen on Shaadi Mubarak filing a police complaint against her then-husband, actor Karan Mehra, accusing him of physical assault and having an extramarital affair. Karan denied the allegations, claiming she staged her injuries because he refused to pay her alimony.
Tehseen Poonawala
Tehseen, a lawyer and activist, has appeared on screen before. He previously appeared on Salman Khan's Bigg Boss 13.
Payal Rohatgi
Payal Rohatgi, a former Bigg Boss contestant, has appeared in a few films and television shows. She has frequently made headlines for her divisive remarks.