Kangana Ranaut's reality show Lock Upp has premiered. This show currently has 13 contestants. Some of these contestants have also been embroiled in scandals.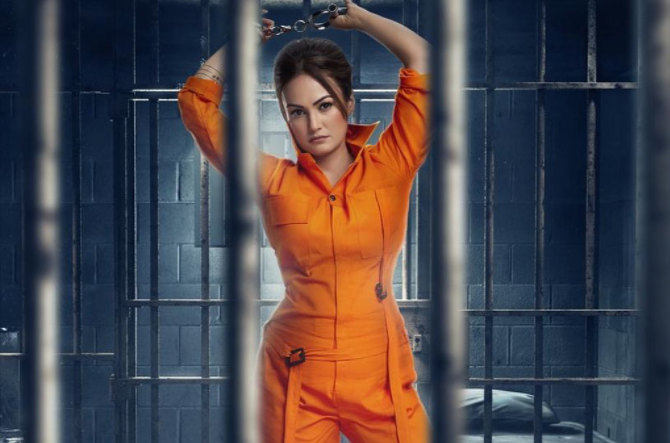 Nisha Rawal, a well-known television actress, is one of them. Nisha Rawal, on the other hand, has declared a hunger strike as soon as Kangana Ranaut appears on the show. Not only that, but many other contestants have backed her up.
Lock Up had its world premiere on February 27th. During this time, the audience was introduced to 13 of the show's contestants. At the same time, Kangana allowed each of these contestants to take only three items of their choice before transporting them to their respective jails (house of the show).
Nisha Rawal has started a hunger strike after being imprisoned to demand necessary support and other things. She stated that all basic items should be returned to all contestants.
Nisha Rawal's hunger strike continues, despite the fact that other contestants are urging her to call it off, but she is adamant and has tried to persuade everyone of her decision.
According to Nisha Rawal, she will not give up until everyone's belongings are restored. Significantly, the information about Nisha Wal being locked up was revealed just last week.
Last year, Nisha Rawal accused her husband, Karan Mehra, of domestic violence. She was then involved in a heated debate. In this regard, he also mentioned the Lock Up premiere.
She also stated that she will make many personal revelations on Kangana Ranaut's show. Concerning Kangana Ranaut's show, in Kangana Ranaut's show 'Lock Up,' 16 controversial celebrities will be locked up for ten weeks and their facilities will be taken away.
Far from meeting their lofty expectations, the contestants will be imprisoned in the show alongside people they despise. Celebrity contestants will have no choice but to reveal their dark secrets to the entire world in order to avoid eviction.
ALTBalaji and MX Player will livestream the show on their respective platforms 24 hours a day, 7 days a week, bringing viewers closer to the contestants. Viewers will also have the opportunity to punish or reward their favorite contestants, as well as play the role of 'Khabri' for some of them.