Lindsay Lohan announced her engagement to her boyfriend, Bader S Shammas, on her official Instagram account. The Mean Girls star, 35, took to Twitter to share the happy news with her 9.7 million followers. She posed with him and showed off her diamond engagement ring in two photos.
The actress paid tribute to Bader, writing alongside photographs of him, "My love." This is my life. My loved ones. My foreseeable future"
Since they were spotted together at a music festival in Dubai shortly before the pandemic in 2020, Bader and Lindsay have been linked. Lindsay's fiancee works as an assistant vice president for Credit Suisse and lives in Dubai with her.
Read- Caylee Cowan: Biography, Age, Movie, Wiki, Height and relationship with Casey Affleck
The couple's romance has remained hidden from the public eye, according to the British newspaper Daily Mail. Dina, the star's mother, spoke about Bader in May 2020, saying, "Lindsay is dating a wonderful guy right now." But that is beside the point. She (she will) speak about her personal life when she is ready "..
Lindsay was rumoured to have a crush on Bader earlier this year, according to The Sun. According to a source, "Lindsay's relationship with Bader (Shammas) is strengthening." She is a consistent and consistent presence in her life "the source was added "He's a genuine guy. He's not an actor or a member of the entertainment industry; instead, he works at Credit Suisse, managing high-net-worth funds."
Previous affairs of of Lindsay Lohan
Lindsay was previously engaged to Egor Tarabasov, but the couple split up in 2016 after being photographed fighting on a beach over a mobile phone.
During an interview on Russian television that same year, the actress revealed that she even paid for her own engagement ring when the couple got engaged in September 2015. She also claimed that Egor beat her during their disagreements and that she covered up the bruises.
According to the Daily Mail, Tarabasov denied the "harmful" and "false" claims, and no charges have been filed against him.
BRAND NEW PROJECTS
Lindsay is working on a new project and recently signed a big deal for a new podcast, which she says will give listeners "a chance to experience a never-before-seen side" of her and "share her authentic voice."
"I am thrilled to be working with Studio71 on the development and production of my podcast," the star said. "I'm excited to connect with more of my fans and have intimate conversations with friends and industry thought leaders."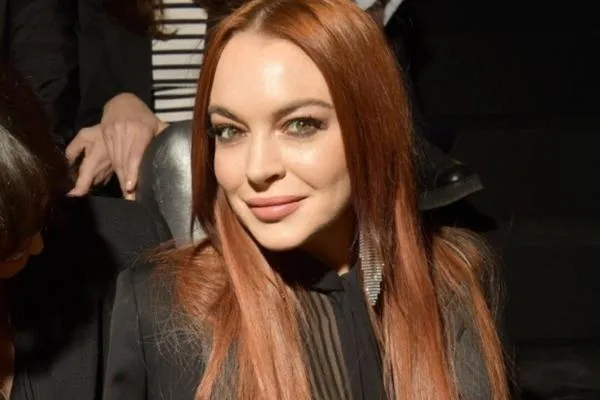 "We are delighted to welcome Lindsay to the Studio71 podcast network and can't wait for her to take listeners behind the scenes of her life and work," said Studio71, which will produce and distribute the show.
In addition, the actress has been cast in an upcoming Christmas romantic comedy. According to Netflix, Lohan will play the heiress of a luxury hotel that suffers from amnesia after a skiing accident and spends Christmas in the cabin of an unknown family.
The film will reportedly be included in their annual list of ultra-popular Christmas films such as the Holidate franchise and Emma Roberts' Christmas Prince, but it will not be released during the Christmas season of 2021.