Jillian Michaels (47) is getting married soon! The former fitness trainer from The Biggest Loser: America got engaged to her friend DeShanna Marie Minuto! They've been dating since the end of 2018.
A few months ago, the now-47-year-old and her then-partner Heidi Rhoades, with whom she has two children, called it quits. Jillian, on the other hand, appears to have found the woman she wants to spend the rest of her life with!
She shared the exciting news with her Instagram followers. The lovebirds cuddle in love in the photograph, which the sportswoman captioned: "1153 days… and thousands more to come. 'Yes,' she replied."
Jillian most likely asked her partner the question of all questions because she wears an engagement ring with a seven-carat diamond on her finger. People quoted the blonde as saying about her sweetheart: "DeShanna is 'everything' – she is beautiful, clever, funny, creative, crazy, passionate… But it is her character, above all, that you see every evening. When you fall asleep, you think to yourself, 'Thank God this person is next to me.'"
Jillian and DeShanna recently celebrated their third wedding anniversary. They will soon be able to celebrate their first anniversary as a married couple with friends and family.
Read- Lindsay Lohan has announced her engagement to businessman Bader Shammas
Who is DeShanna Marie Minuto
DeShanna Marie Minuto is a New York City fashion designer who sells restored vintage coats under her own line, Letterino.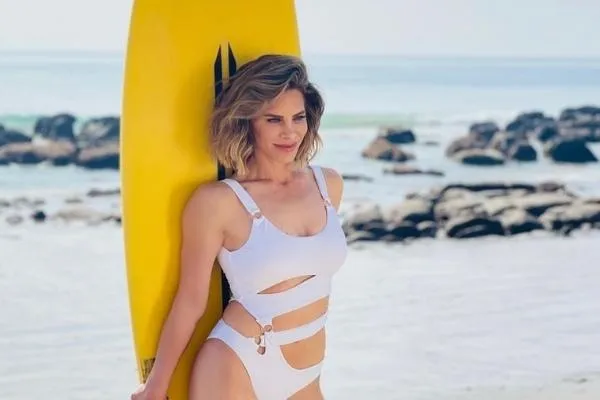 Minuto, a fitness addict herself, began working out with Michaels, who told People in 2018 that her girlfriend thought the workouts were difficult even for her.
She also posted the image on her Instagram account and an additional image of the diamond ring. She loves beach sports.