Today marks Kourtney Kardashian's 43rd birthday. Kardashian's eldest sister has recently been in the spotlight due to her bizarre relationship with drummer Travis Barker, which has blossomed into a marriage.
Kourtney Kardashian was already in a serious relationship with bad boy Scott Disick when the Kardashian family became widely known and television cameras became members of the family in 2007 for the show 'Keeping up with the Kardashians.'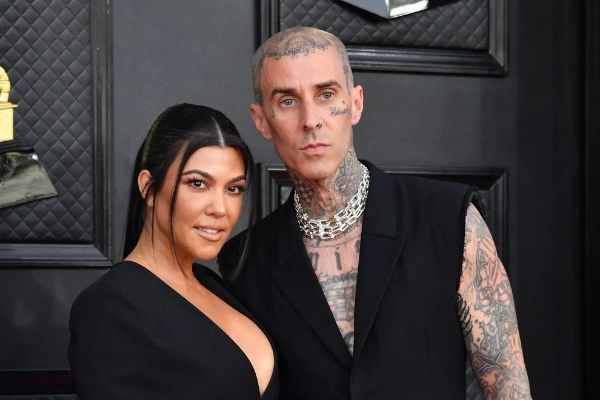 They met at a party in Mexico in 2006, and their first break-up happened in front of the cameras two years later after Kourtney discovered messages with another girl on Scott's cell phone. By then, it was clear that theirs would be anything but peaceful.
Read- Kourtney Kardashian & Travis Barker Just Got Married in Vegas
The couple reconciled the following year, and they soon discovered they were expecting their first child. Mason (12), their eldest son, was born. Penelope (9) was born four years later, and Reign (7) was born two years later.
Their relationship was plagued by a slew of issues in the years that followed, the majority of which stemmed from Scott's alcoholism, and in 2015 they decided to call it quits after nine years.
Scott went into rehab following the breakup, and while they never married, Kourtney revealed in a guest appearance on Entertainment that her ex would have had a better chance of staying sober.
Following Scott, Kourtney had an unusual but brief relationship with Justin Bieber, and she then walked the runway with the young model Younes Bendjim. The relationship ended two years later, and Kourtney briefly dated actor Luke Sabatta, who was later reported to have been with her sister Kendall.
Then came Blinka-182 drummer Travis Barker, and in February of last year, Kourtney became one of the strangest and most controversial celebrity couples in history.
Many people are baffled as to what Kourtney has in common with Travis, but she appears to be happier than ever. Despite the fact that they had known each other for a long time, their love was suddenly rekindled, and only a few months later, the drummer knelt down and proposed to her. The pigeons were surrounded by roses and candles when a romantic proposal fell on the beach.
Kourtney's ex-Scott was the hardest hit by the engagement, revealing that the relationship with Travis had severely harmed the ex-relationship couple's and that they are now only in contact because of the children.
And before the dust settled on the engagement, Kourtney shocked everyone by marrying Travis in the middle of the night after this year's Grammy Awards at the Las Vegas Chapel. To make matters even stranger, she almost married Scott in the same location ten years before, but she changed her mind at the last minute because it wasn't what she wanted.
Even before the unexpected wedding, Kourtney and Travis drew the attention of the public with their public appearance, and they received a slew of negative comments about their relationship. Many people dislike them for "behaving like teenagers."
Aside from her relationship with the drummer, Kourtney is a frequent target of venomous critics. She frequently receives derogatory comments due to her weight, and she was recently particularly offended by the insults due to her weight, which was accidentally revealed in a clip from the new show 'The Kardashians' after it leaked to the public prior to its premiere.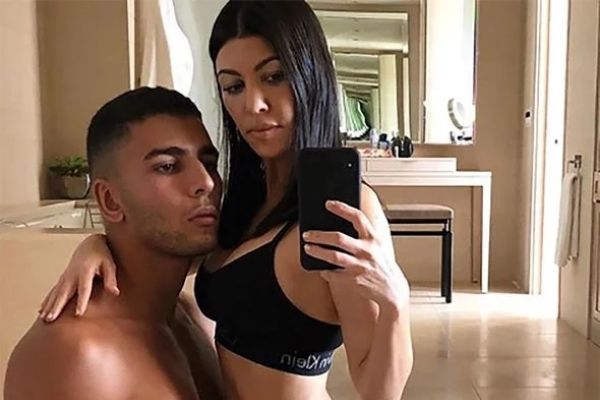 Kourtney Kardashian can be seen and heard in the video talking to her mother Kris Jenner about the medically assisted fertilization she had and how it caused her to go into menopause. As a result, she gained weight, and she admitted that she was overwhelmed by emotions as a result of negative comments on social media about changing the shape of her body.
Many social media users, particularly women, came to Kourtney Kardashian's defense at the time. 'This is exactly correct; I've always been sad about her because people have commented on her weight and the fact that she appears pregnant,' she says. 'Anyone who has had medically assisted fertilization can completely relate to this. Some of the comments say, 'It's not a great experience.'
However, not everyone viewed motherhood and Kourtney Kardashian's educational methods favorably. She is frequently chastised for the way she (doesn't) raises her daughter Penelope, who is allegedly spoiled and frequently beats and insults nannies, to which Kourtney – does not react.