Kaley Cuoco is one of today's most well-known actresses. Her work on The Big Bang Theory and The Flight Attendant earned her the admiration of millions of fans who eagerly await each of her new projects. Now, the interpreter has revealed that she is disappointed because she has missed out on a great opportunity to work on the big screen.
When it was released in 2019, Knives Out was one of the season's biggest hits. The film, directed by Rian Johnson and starring Daniel Craig, was billed as a crime thriller in the vein of Agatha Christie stories.
In the face of overwhelming public and critical acclaim, a sequel was quickly released, with Craig reprising his role as the brilliant detective Benoit Blanc. With production on Between Knives and Secrets 2 underway, Kaley Cuoco revealed that she was very close to landing a key role in the film, which was ultimately given to Kate Hudson.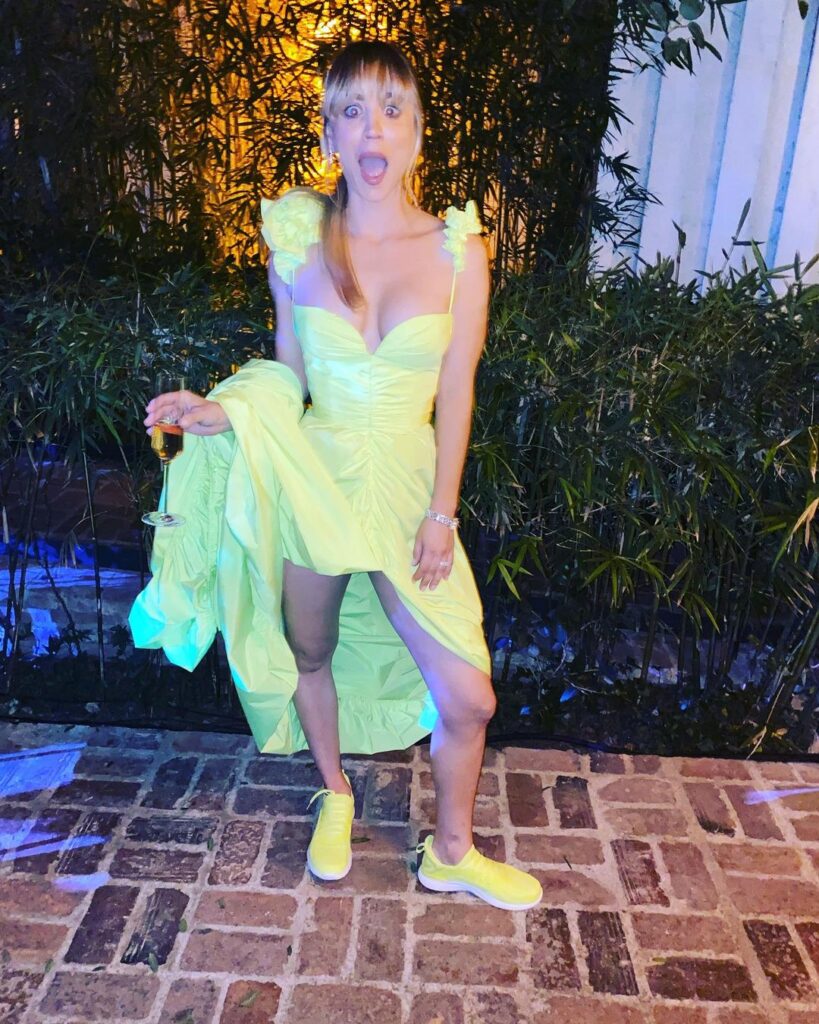 Ella Cuoco revealed in an interview with Glamour, "I was convinced the character was going to be mine." However, she wound up in the hands of Kate Hudson. I was so convinced that the job was mine that I packed my belongings and flew to Greece to film. And I didn't get it, which devastated me. And I am not that person.
And I didn't get it, which devastated me. And I'm not someone who sinks because of problems at work. But despite having a lot of chemistry in the castings and doing several zooms, I didn't get it. Throughout the night, I cried and cried. But the part went to Kate, who is fantastic."
The sequel, which will star Ethan Hawke, Dave Bautista, Kathryn Hahn, and the aforementioned Hudson, is one of the exciting projects set to release in 2022. And Cuoco admitted that losing that role cost her a lot of money: "I was devastated." She thought she had a great streak and was confident she'd make it. "
She went on to say "And then they told me no, that they had chosen Kate (…). I kept fantasizing about being with Daniel Craig. It was something fantastic. But I couldn't be more pleased with how things turned out. Everything happened exactly as it should have, and Between Knives and Secrets 2 is going to be incredible, with Kate being fantastic. She was supposed to do it, and I was supposed to do it. And perhaps I'll be able to audition for a third installment."
When that project was completed, Cuoco received an offer to star in Meet Cute, a film in which she will co-star with Pete Davidson.
As Kaley admitted, her initial reaction was to reject the film because she did not believe in her talent after being rejected previously. Despite the producers' objections, she finally read the script and was cast in the role.