Jessica Simpson is kicking off spring break in style. On Thursday, April 7, the "I Wanna Love You Forever" singer proudly displayed her bikini physique for the third time after shedding 100 pounds.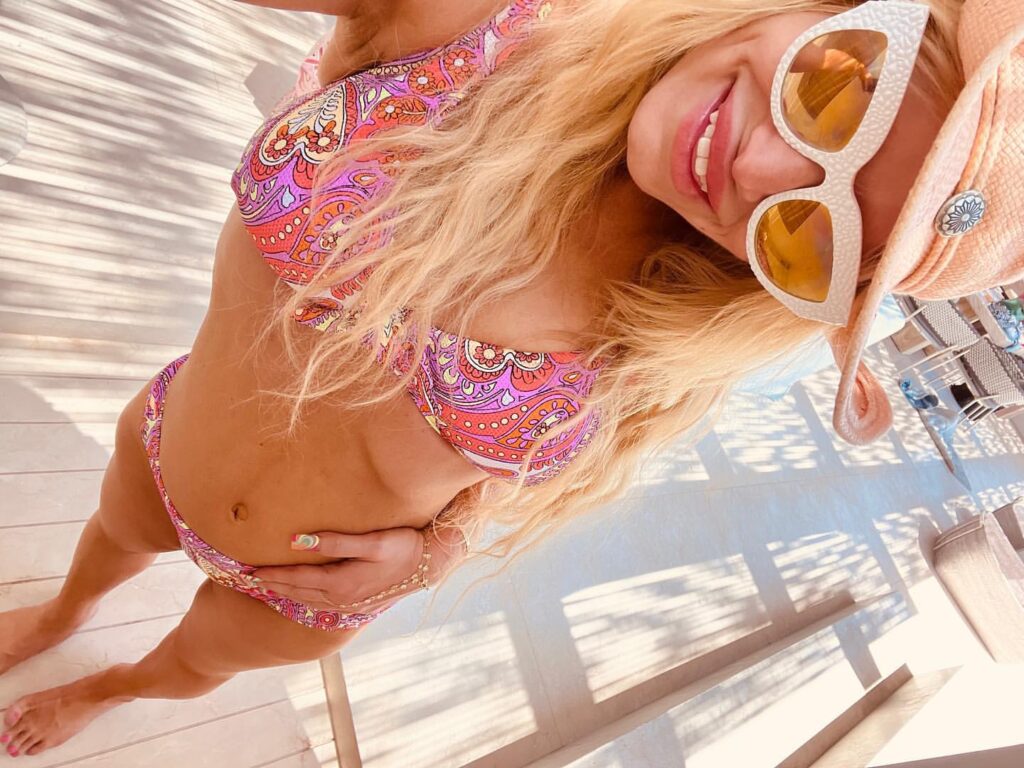 The 41-year-old singer uploaded the selfie on Instagram. In the photo, she was wearing a two-piece pink pattern bikini and appeared pleased. "I've gained and lost 100 pounds three times, so I never believed this moment could or would happen," she said in the caption, "but I'm finally spring breakin' in a BIKINI!!!!!"
Jessica went on to say that she was now able to wear a bikini due to "hard work, determination, and self-love." Ashlee Simpson's older sister then ended her remark with the confession that she "enjoyed a nice proud cry today."
Jessica had previously published a photo of herself sitting on a hanging basket chair on Monday, April 4. She was photographed wearing a bikini but covering the top half of her body with a large hat at the time. Her posture concealed her shape from prying eyes while emphasizing her long, toned legs.
The "Dukes of Hazzard" actress had been working hard to keep her figure in shape. In September 2019, she posted an update on her weight loss efforts on Instagram with the statement, "Six months 100 pounds lost I'm so happy to feel like myself again." "Even when it felt impossible, I opted to work harder," she told fans.
Jessica was also able to begin a better approach to her eating journey with the assistance of personal trainer Harley Pasternak. Jessica was able to reduce weight by exercising 14,000 steps per day and focusing on eating lean proteins and vegetables, Harley revealed to E! News in May 2020. Their primary goal was to ensure that her diet would be sustained for an extended period of time.