On Wednesday, Jacqueline Jossa flaunted her incredible figure on Instagram, as she debuted a new line of swimwear in cooperation with In The Style.
The 29-year-old former EastEnders actress looked stunning in a red bikini that showed off her considerable endowments.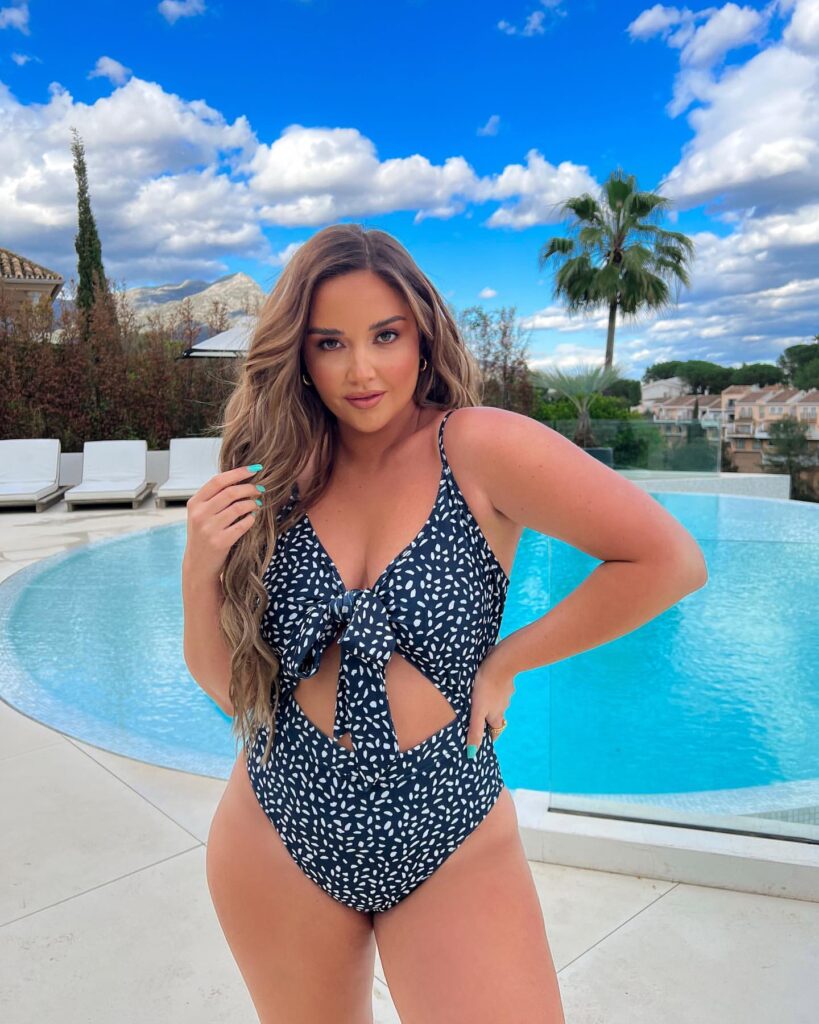 The actress wore a black two-piece that highlighted her slim waist, as well as a blue floral co-ord consisting of a crop top and pants.
See- What Will Smith Has Said About Divorcing Jada Pinkett Smith
She then changed into a black polka dot bikini with a cutout to show off her toned stomach.
She wore an all-red combination that included a bikini top, a flowing blouse, and matched shorts.
Her chocolate-colored hair was done in bouncy waves, and she wore a full face of glamorous makeup to draw attention to her lovely features.
The new collection comes after Jacqueline dazzled fans on the last night of The Masked Singer Live tour on Monday at Wembley Arena.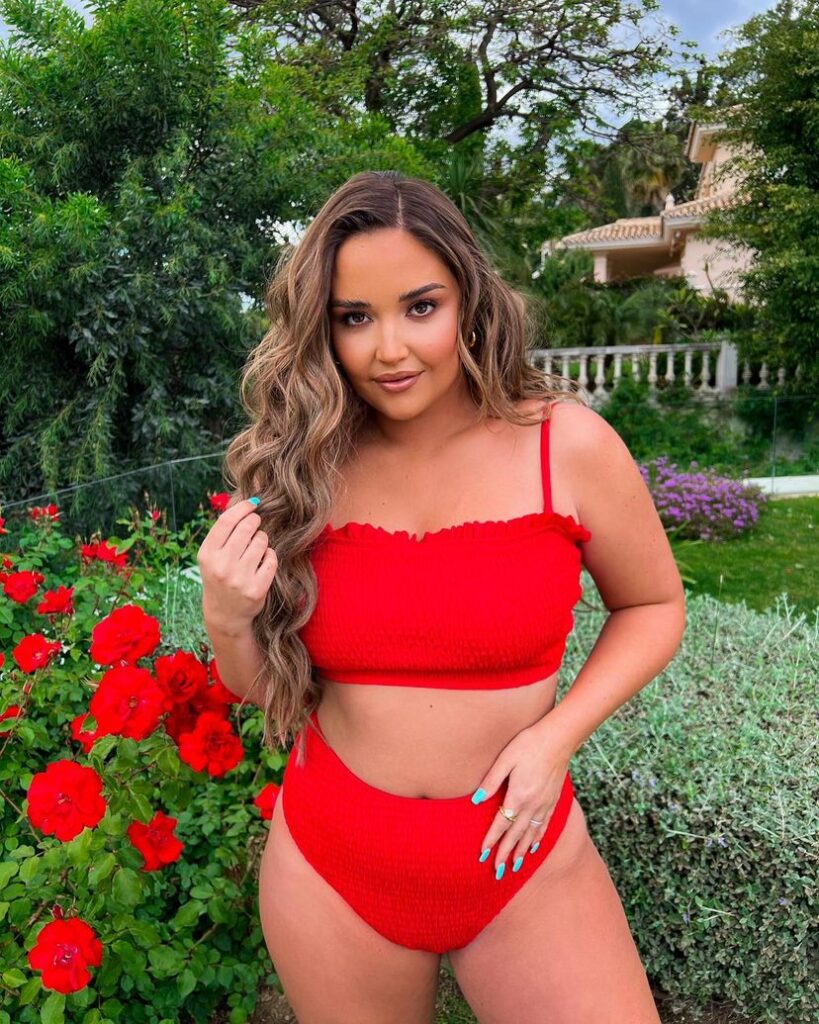 The travelling game show, hosted by Joel Dommett, has celebrities showcasing their singing abilities while concealed beneath extravagant costumes.
She entered the stage in an awesome Baby Dino costume, disguising her identity and performing Adele.
She wrote 'How to get a bikini body…. Step 1, put on a bikini. DONE ✔️ THIS ONE IS FOR YOU LADIES! 🤩👙 My first swim collection with @inthestyle of 2022 launches tomorrow at 7pm and I PROMISE you I've got you all covered.'
'I get so nervous shooting bikini, but you guys have made me feel like a bad bitch in the DMS today so we are fully embracing this pic today!! It's my body EVERY time we do this I remember it's my designs, my fits and I have thought about it all for us. 🤍👙 We've got all you girls covered with this one, with both one and two-pieces, each with their very own cover-up! 🤍🤩 Think wide leg trousers, sarongs, shorts and shirt sets and OF COURSE in sizes 4-28! 💙🤍'
'I hope you love it as much as I do – it's taken months to get it absolutely perfect, and I'm so excited for you to get your hands on some pieces…. I've felt incredible in every look today! Let me know which pieces you're loving and make sure you've got the app for 7pm tomorrow.'