Jacqueline Fernandez, who has made headlines for her relationship with conman Sukesh Chandrasekhar, is back in the spotlight. On social media, an unseen cuddly photo of Jacqueline and conman Sukesh is going viral.
The viral snapshot shows the two of them sharing an intimate moment, and what drew everyone's attention was a love bite seen on Jacqueline's neck while Conman Sukesh kissed her.
This isn't the first time that a couple's leaked romantic images have gone popular on social media. Previously, photos of Jacqueline kissing Sukesh in front of a mirror while Sukesh takes a selfie became viral. In the photo, the actress is seen clutching the conman tightly. According to reports, the photo was taken between April and June of this year, when Sukesh was freed from jail on temporary bail.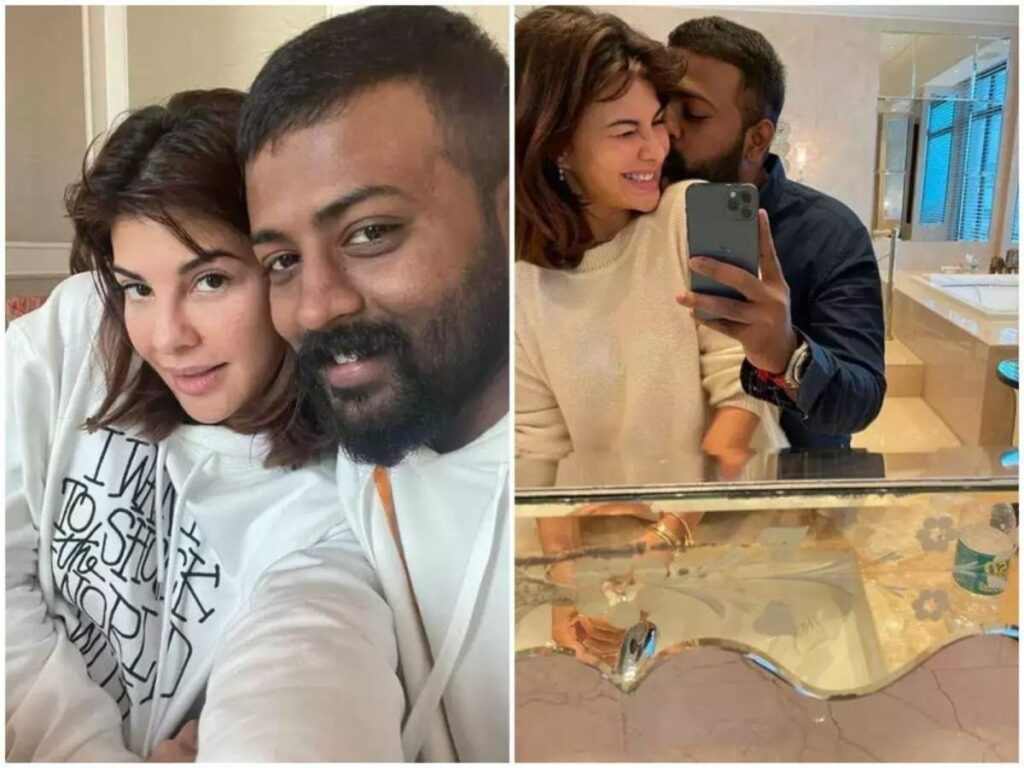 In the Rs 200 crore money laundering case involving conman Sukesh Chandrashekhar, the names of actresses Jacqueline Fernandez and Nora Fatehi grabbed the news.
According to sources, several other industry players are being investigated by the Enforcement Directorate (ED).
Sukesh is a Bengaluru inhabitant who is currently the subject of 15 FIRs. Previously, he was accused of defrauding people in Bengaluru and Chennai out of numerous crores. He is currently imprisoned in Delhi's Tihar Jail.
On August 23, 2021, the Directorate of Enforcement "seized" a magnificent sea-facing mansion in Chennai, Rs 82.5 lakh in cash, and over a dozen luxury cars in connection with a money-laundering case against Sukesh. He was also imprisoned for running an extortion ring worth Rs 200 crore from within Tihar jail.
Sukesh also defrauded over 100 individuals by acting as a politician's relative and defrauded them to the tune of Rs 75 crore.
Jacqueline Fernandez wrote on her social media " This country and its people have always given
me tremendous love and respect. This includes my friends from the media, from whom I have
learned a lot. I'm currently going through a rough patch but I'm sure that my friends and fans will see me through it. It is with this trust that I would request my media friends to not circulate images of a nature that intrude my privacy and personal space. You would not do this to your own loved ones, am sure you would not do this to me either. Hoping that justice and good sense prevails. Thank you"