A few days ago Jacqueline Fernandez and Nora Fatehi were summoned for interrogation by ED.
The Enforcement Directorate is conducting an ongoing investigation into the money laundering case involving thug Sukesh Chandrashekhar, in which new information is being revealed on a daily basis. In this case, Bollywood actresses Nora Fatehi and Jacqueline Fernandez were interrogated for several hours.
At the same time, another significant piece of information has emerged in the investigation of this case. Sukesh Chandrashekhar, who is being held in Tihar Jail on a 200-crore fraud charge, is said to have gifted a large luxury car to actress and dancer Nora Fatehi and Jacqueline Fernandes. Not only that, but plans were being made to present both actresses with bungalows.
According to sources, the ED suspects Sukesh of gifting Nora a luxury car worth one crore, which was purchased with extortion money from Sukesh's wife.
It is also claimed that Mukesh Chandrashekhar was preparing to launch his wife, Malayalam actress Leena Paul, in Bollywood and was losing money like water. Sukesh paid a lot of money to have Leena in the film Madras Cafe.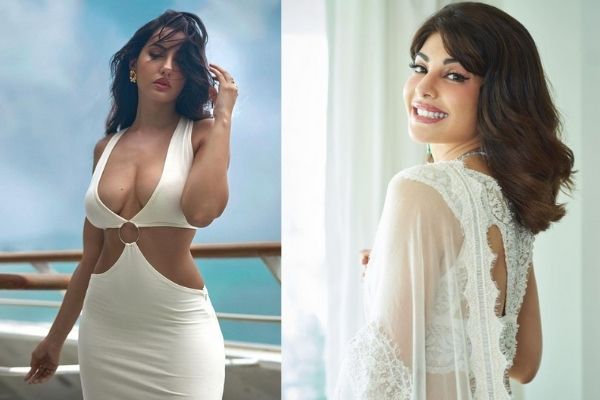 Nora Fatehi was interrogated for 8 hours.
Nora Fatehi arrived at the ED's office on October 14. During this time, ED officers questioned Nora Fatehi for approximately eight hours in the case of 200 crores of fraud. Nora Fatehi appeared in the Delhi office of the ED at 11.30 a.m. and was questioned until 8.30 p.m.
Nora Fatehi's spokesperson also issued a statement, saying, "We would like to clarify that she has not been involved in any money laundering activity." He has no personal ties to the accused, and the ED has summoned him solely to assist with the investigation.
Jacqueline Fernandez and Nora Fatehi situation
Sukesh Chandrashekhar is the main accused in this case of extortion for 200 crores. Sukesh Chandrashekhar had amassed such a large sum from a businessman's wife. As a result, he is in jail. Sukesh's wife, Leena Paul, has also been identified as a suspect in this case.
As a result, Leena Paul was also interrogated for several hours. According to the police, Paul allegedly assisted Sukesh in cheating on Aditi, the wife of Shivinder Mohan Singh, a former Fortis Healthcare promoter. So far, four people have been arrested in this case, including Sukesh and his wife.