After Indonesia's unexpected palm oil export embargo drove buyers to seek alternatives, which were already in low supply due to harsh weather and Russia's invasion of Ukraine, global edible oil consumers have little choice but to pay top dollar for supplies.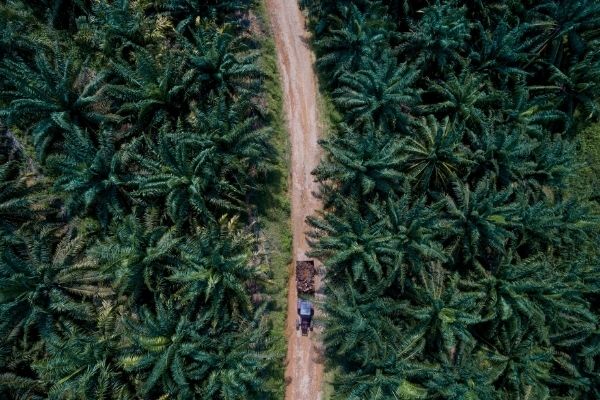 According to industry observers, the decision by the world's largest palm oil producer to block exports beginning Thursday will raise prices for all major edible oils, including palm oil, soy oil, sunflower oil, and rapeseed oil. Higher fuel and food prices will put pressure on Asia and Africa's cost-conscious consumers.
Read- Sam Manekshaw:108th Birth Anniversary of The Indian Hero
"Indonesia's decision impacts palm oil supplies and vegetable oils globally," said James Fry, chairman of commodities consultant LMC International, to Reuters.
Palm oil, which is used in everything from cakes and frying fats to cosmetics and cleaning goods, accounts for about 60% of global vegetable oil shipments, with top producer Indonesia accounting for roughly one-third of total vegetable oil exports. It issued the export embargo on April 22, until further notice, to combat rising domestic prices.
"This is happening at a time when all other major oils' export tonnages are under pressure: soybean oil owing to droughts in South America; rapeseed oil due to terrible canola crops in Canada; and sunflower oil due to Russia's assault on Ukraine," Fry explained.
Vegetable oil prices have climbed more than 50% in the last six months, owing to labour constraints in Malaysia and droughts in Argentina and Canada, the two largest exporters of soy oil and canola oil, respectively.
Buyers hoped that a bumper sunflower crop from leading supplier Ukraine would alleviate the shortage. Nonetheless, supplies from Kyiv have been halted due to Russia's "special operation" in Ukraine.
This led importers to rely on palm oil to fill the supply gap, until Indonesia's surprise restriction gave a "double blow" to purchasers, according to Atul Chaturvedi, president of trade group the Solvent Extractors Association of India (SEA).
Palm Oil options
Importers such as India, Bangladesh, and Pakistan will seek to increase their purchases of Malaysian palm oil. Nonetheless, Chaturvedi believes that the world's second-largest producer of palm oil will be unable to fill the void left by Indonesia.
Indonesia provides typically about half of India's total palm oil imports, while Pakistan and Bangladesh purchase virtually all of their palm oil from Indonesia.
"Nobody will ever be able to compensate for the loss of Indonesian palm oil. Every country will be affected, "Rasheed JanMohd, chairman of the Pakistan Edible Oil Refiners Association, stated (PEORA).
Prices for vegetable oils reached an all-time high in February when the supply of sunflower oil from the Black Sea region was hampered. According to a Mumbai-based dealer with a global trading organisation, the price increase increased working capital requirements for oil refiners, who stored smaller stocks than usual in anticipation of a price drop.
Instead, all oil prices have continued to rise. "Refiners have gotten off to a bad start. They can no longer afford to wait a few weeks. They must make purchases in order to run the plants "explained the vendor.
Because Indonesia has extended loading until April 28, consuming countries would have enough supply for the first half of May, but may experience shortages in the second half, according to a Dhaka-based refiner.
Because supplies are restricted, South Asian refiners will only gradually release oil onto the market, he said.
Palm oil prices increased by about 5% over the weekend in India, the world's largest vegetable oil importer, as industry costs were expected to fall in the coming months. Prices increased in Pakistan and Bangladesh as well.
Use of Palm Oil
Because it is inexpensive and efficient, it is the world's most extensively used vegetable oil – and global usage is increasing. Palm oil is used to make meals such as cake, chocolate, cookies, margarine, and frying fats. It's also in cosmetics, soap, shampoo, and cleaning products, and it can be used as a biofuel.
Its unique fat composition and consistency after refining make it a popular ingredient in packaged baked goods. Because of its low production costs, it is less expensive than frying oils such as cottonseed or sunflower. It is the foaming agent in almost every shampoo, liquid soap, and detergent.