The 2021 ICC Men's T20 World Cup is in full swing and almost half the World Cup is over. Many teams have qualified such as England and Pakistan, while some teams have not yet decided to play in the semi-finals. Like Australia, South Africa, India, New Zealand, and Afghanistan.
But our subject is different from theirs. We are going to talk about some such players who are part of his team in the 2021 World Cup and when the 2007 World Cup happened, he was still a part of his team. Most of the players were then part of the team as a youngster and today are counted among the senior-most players of the team.
So let us tell you who all these players are and from which team. Find out 9 Players who are playing in the 2021 World Cup and have also played the first World Cup of 2007.
Also Read- This Player is Front Runner for T20 Captaincy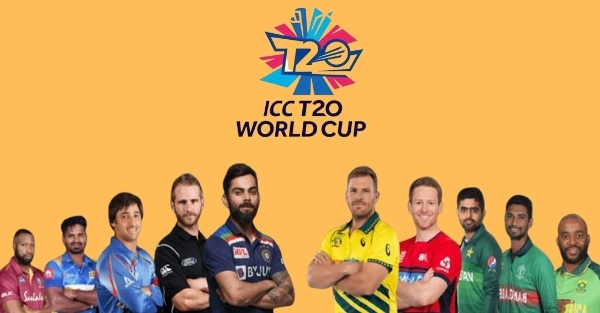 Bangladesh
First of all, we will talk about Bangladesh which was not such a big team then but in today's date, it is considered a very good team. Although their performance in the 2021 World Cup was nothing special, yet they are a strong team today.
Mohammad Mahmudullah
Shakib Al Hasan
Mushfiqur Rahim
So these are 3 players who were part of the Bangladeshi team in the 2007 T20 World Cup and today are part of the team in 2021 as well.
West Indies
West Indies is such a team that is considered very powerful in this format. West Indies is the only team that has won the T20 World Cup twice. The last T20 World Cup held in 2016 was also won by West Indies. However, their performance in the 2021 World Cup has not been anything special so far.
Dwayne Bravo
Ravi Rampaul
Chris Gayle
India
Although India came as a hot favorite in School Name End, India's performance so far has been disappointing. India has lost the match to its traditional rivals Pakistan and New Zealand. He won his first match against Afghanistan. India's entry into the semi-finals is still a question mark.
Rohit Sharma
Rohit Sharma is the only player from India who played the first World T20 World Cup in 2007.
Pakistan
Pakistan is performing very well in the 2021 World Cup, their performance was also good in 2007 and they qualified till the final. But in the final, they were defeated by India.
There are two such players from Pakistan who played in the 2007 World Cup and are also part of the 2021 team. Although both of them were not included in the team initially, later in the team of 2021, both of them got a place in the team.
So these two players from Pakistan are Shoaib Malik and Mohammad Hafeez. Shoaib Malik was also the captain of the 2007 Pakistan team.
Wrap up
So thee were no such players who played the first ICC T20 World Cup that started in 2007 and is still a part of the 2021 T20 World Cup. Apart from this, there is no player from Australia, Sri Lanka, New Zealand, Zimbabwe, England, and Scotland who has been a part of the first World T20 played in 2007.