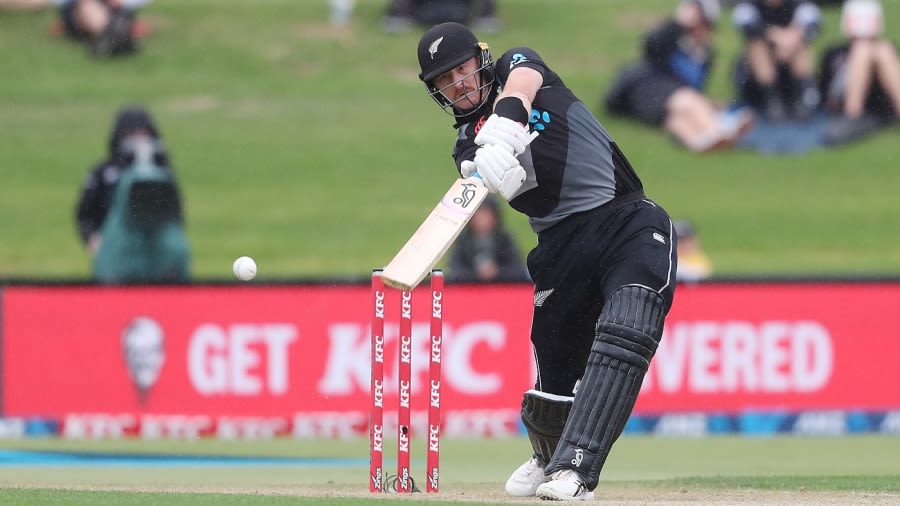 You might be perplexed after reading the title. How does a player lose 4.4 kg after batting in a single match? But that is precisely what occurred. This is what happened to Martin Guptill of New Zealand. On Wednesday, New Zealand and Scotland faced off in the ongoing Twenty20 World Cup.
The match began at 3.30 p.m. Indian time (2 p.m. local time), during the dry season. New Zealand batted first in the match, with Guptill leading the way. From the start to the 19th over, he was at the crease. He also pitched a 93-run inning for the team.
Guptill, who hit six sixes and four fours, was relieved on multiple occasions while batting. Despite the heat and chaos of Dubai, he batted for 19 overs. Guptill, on the other hand, claimed to have lost 4.4 kg as a result of batting in the heat and noise.
"I lost 4.4kg when I got to the pavilion after batting," he said. As a result, the dehydration process had to begin right away. It was extremely hot in the field. I felt like I was on the verge of something bad happening to me. This is the most difficult." It was especially difficult for me when Glenn Phillips was scoring two runs in return."
In the end, we hit big shots. I arrived at the field in the middle of the second inning because the batting felt a little light. "I was also having minor muscle problems."
Notably, Guptill's 93-run innings helped New Zealand reach 172 for five in 20 overs. Scotland batted well in response but trailed by 16 runs. After scoring 93 runs, Guptill became the second T20 player to reach the 3,000-run mark. Previously, only Virat Kohli had scored more than 3,000 runs in T20Is.