Is blood kinship the only measure for defining a family? Is it possible for us to start our own families? This notion isn't particularly novel, but it can be used as the organizing element for a new family drama because families will never go out of style. Will they succeed, or not?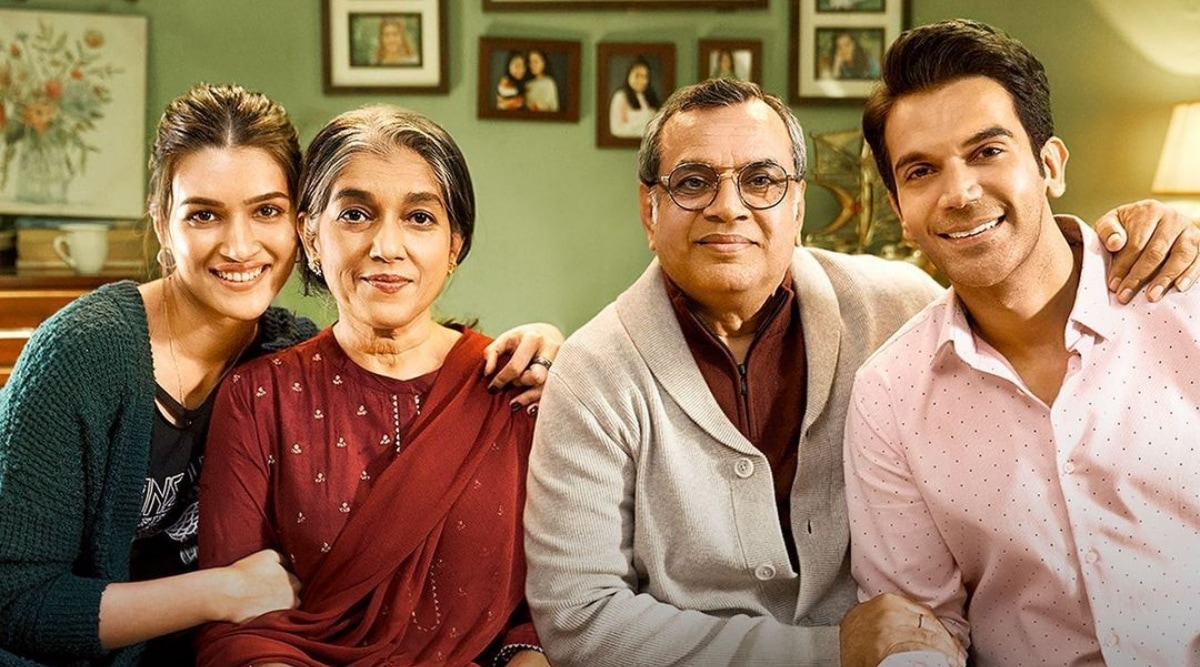 Hum Do Hamare Do Plot
Dhruv (Rajkummar Rao) is a ward of the state. Anya (Kriti Sanon) is obsessed with families and dogs, in that order. When the two meet, hearts melt. But there's a problem on the horizon: where do you get a non-existent family from? A sprightly middle-aged pair (Paresh Rawal and Ratna Pathak Shah) is conjured up, kinship is established, and everything is well until secrets are revealed.
Read- Puneeth Rajkumar Passes away at the age of 46
A character states, 'Mere papa caste mein Vishwas nahin karte' (my father does not believe in caste). This type of line may have been made much of, especially in these days when bloodlines are judged based on religion and community.
'Hum Do Hamare Do,' on the other hand, is uninterested in complexities. Everything is discussed aloud and thudly placed on the surface, and everything is mercilessly banal.
Read- Zayn Malik and Gigi Hadid split, Zayn Malik alleged slapped Gigi's mother
Here's a group of actors that, with the correct material, could easily have made a career out of it. But that necessitates strong writing, which is lacking throughout the picture. Dhruv, a self-made entrepreneur, wants to achieve interesting things using virtual reality.
What he gets are mothballed situations: Manu Rishi as the bride's father who raves and rants about family 'izzat,' Aparshakti Khurana as the Hero's BFF whose only job is to prop him, the hero up, and even his dearly beloved Anya, today's girl, appears to be from the day before yesterday, floating around jobless.
Ratna Pathak Shah and Paresh Rawal, the only ones who make modest attempts to climb above the muck, should have been given more to accomplish. Or perhaps they had the movie revolve around them. But the spark between them is never pursued with any seriousness.