Bollywood actress Freida Pinto became famous all over the world with the role of Latika in the film Slumdog Millionaire. Freida was born on 18 October 1984, so she completes her 37 years. She completed her education at St. Xavier's College, Mumbai.
During the shoot of this film, Freida Pinto also started dating the lead actor of the movie Dev Patel.
The two became a reel to the real-life couple and both started dating each other. Both had dated each other for about 6 years. Freida was in a very serious relationship with Dev Patel.
When they were dating each other, Frieda was 30 years old and Dev was 24 years old. There was such deep love between the two, that everyone started feeling that this couple was going to tie the knot soon.
But in the meantime, the news of their breakup shocked everyone. Frida is celebrating her 37th birthday today. On the occasion of his birthday, know about his love life.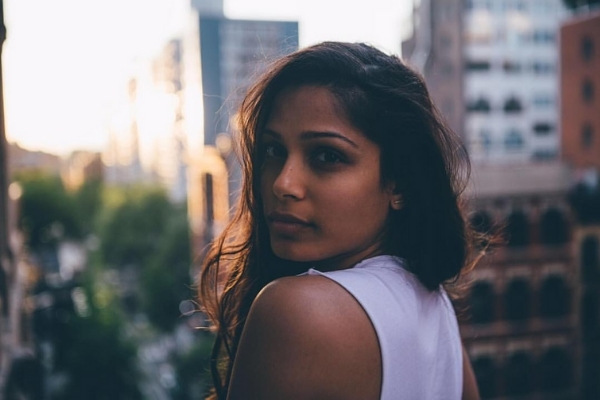 Also Read- Tanuja Samarth Mukherjee Biography and life
Relationship with Dev Patel
Dev Patel and Freida Pinto, who worked together in Slumdog Millionaire, dated each other for 6 years, but this relationship did not last long and they broke up in the year 2014. Dev Patel is 6 years younger than Freida Pinto but the age gap never played an important role in their relation.
They may have parted ways, but they are still friends.
Name associated with Ronnie Bacardi
After Dev Patel, Freida Pinto's name was also associated with the polo player Ronnie Bacardi. Both started dating each other. But even his relationship with Ronnie could not last long and after a few years both of them broke up.
Is about to become a mother
Frida has finally found her true partner. Corey Tran is an adventure photographer who got engaged a few years back. This year Frida had announced her pregnancy. She is about to become the mother of Carrie's child.
Have done work in these films
Apart from Slumdog Millionaire, Freida has appeared in films like Trishna, Black Gold, Night of Cups, Desert Dancer, Love Sonia, Mowgli.