Feroz Khan, a veteran actor and producer-director of Hindi cinema is remembered as a Bollywood personality who gave a special style to filmmaking. He was regarded as one of the most handsome men of his era.
He was born on 25 September 1939 in Bangalore. He had 6 siblings (4 brothers and 2 sisters). His brother Sanjay Khan is also a successful actor, director, and producer.
He studied at Bishop Cotton Boys' School and St. German Boys' High School in Bangalore. He said in one of his interviews that he was not that good at studies.
He tried his luck in the acting world after coming to Mumbai (Bombay at that time).
In the year 1960, he got a chance to act for the first time in the film Didi. He was a co-star in this film.
After this, for the next five years, he got only co-starring roles in most of the films.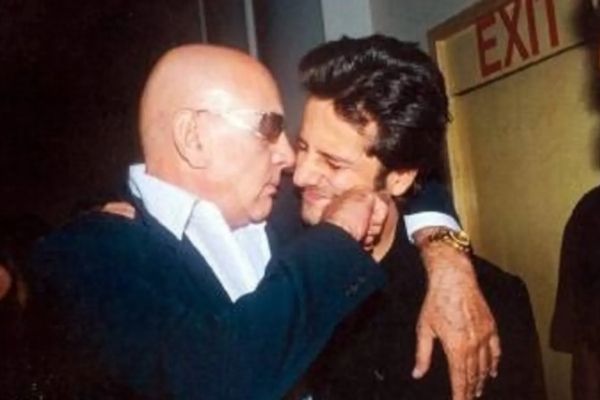 | | |
| --- | --- |
| Name | Feroz Khan |
| Born As | Zulfiqar Ali Shah Khan |
| DOB | 25th September 1939 |
| Father | Sadiq Ali Khan Tanoli |
| Mother | Fatima |
| Brothers | Shah Abbas Khan (Sanjay Khan), Shahrukh Shah Ali Khan, Sameer Khan and Akbar Khan |
| Sisters | Khurshid Shahnavar and Dilshad Begum Sheikh |
| Spouse | Sundari Khan (1965-1985) |
| Children | Fardeen Khan, Fathima, Sonia Sethia |
| Died on | April 27, 2009 |
| Age at the time of death | 69 |
He appeared in the 1962 English language film 'Tarzan Goes to India'. She was accompanied by actress Simi Grewal in the lead role in this film. If you look at the films produced by Firoz Khan, then his films used to be big-budget movies.
In which big attractive and lavish sets, beautiful locations, heart touching songs and music and fine technique were seen. Even as an actor, Feroz Khan carved a distinct and distinctive style that was flashy and flamboyant, in contrast to the traditional image of a Bollywood hero. His image as a cowboy was forever etched in the minds of the audience.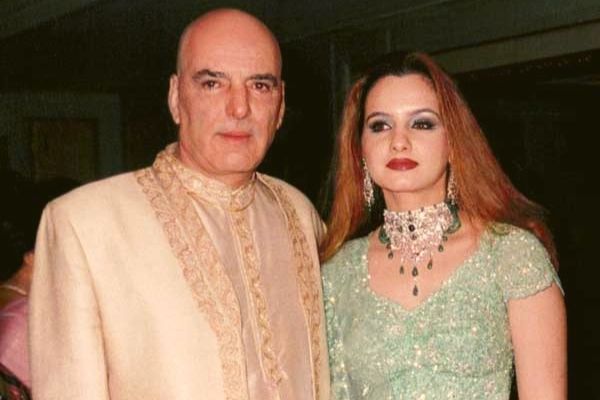 The year 1965 was very special for Firoz Khan's film career. He got a chance to work in Phani Majumdar's film 'Oonche Log'. The film featured many legendary actors including Firoz Khan along with Ashok Kumar and Rajkumar in the lead roles but he managed to make his mark in the audience with his stellar performances.
In the same year, Feroz Khan's other film 'Arzoo' was also released. The movie was also well-liked by the audience.
Firoz Khan's film 'Aadmi Aur Insaan' came in the year 1969. He received the Filmfare Best Supporting Actor Award for this film.
Firoz Khan also appeared in some films with his brother Sanjay Khan. Many hit films including Mela, Upasana, Naagin are included in that list.
In the year 1972, Firoz Khan started his innings as a producer-director with the film 'Apradh'. He was the lead actor in the movie while Mumtaz was in the lead actress role.
If reports are to be believed then Feroz Khan even had feelings for Mumtaz but the things never worked. But years later his son Fardeen Khan got married to the daughter of Mumtaz.
As a film producer-director, he gave a new direction to Hindi films. The film 'Apradh' was the first Indian film in which a car race was shown in Germany.
Feroz Khan and Afghanistan
For the shooting of Dharmatma, he went to beautiful places in Afghanistan. Earlier, no Indian film was shot there. The leading lady opposite him in the movie was Hema Malini.
Feroz Khan's ancestors were from Afghanistan and they moved to India later.
Feroz Khan then went on to produce a few films including Dayawan, Yalgaar, Qurbani, Jaanbaaz, Prem Aggan, and Jansheen.
Firoz Khan also introduced Pakistani pop singer Nazia Hassan with the biggest hit of her career in his movie Qurbani.
Firoz Khan was one of the few actors who used to work in the film on their own terms. Because of this, he had turned down offers of many good movies.
Rajendra Kumar's role in Raj Kapoor's superhit film 'Sangam' and Manoj Kumar's role in the film 'Aadmi' were offered to him earlier, but he refused to work in both the films.
Feroz Khan, popularly known as Lady Killer in Bollywood, acted in about 60 films in a career spanning four decades. His last film was 'Welcome' in the year 2007, which proved to be a hit film of that year.
His lines like "Abhi Hum Zinda Hain" from Welcome were still recited by fans.
Banned By Pakistan
In 2006 Feroz Khan was banned by the Pakistani government for drinking and insulting Pakistan. As per the media reports he stated-
"I am a proud Indian. India is a secular country. Muslims there are making lot of progress. Our President is a Muslim, Prime Minister a Sikh. Pakistan was made in the name of Islam but look how the Muslims are killing each other.

I have not come here on my own. I was invited to come. Our films are so powerful that your government could not stop them for long," he was quoted as saying by a Pakistani daily last month.

About his brother's remarks, Akbar Khan on Monday said Feroze Khan "did not mean what he said".

News Published in Hindustan Times
Death
Firoz Khan passed away on 27 April 2009 and his best friend Vinod Khanna died on 27 April 2017. The reason for the death of these two friends also remained almost the same. Both the stars died due to cancer. Firoz Khan had lung cancer while Vinod had bladder cancer.