The model is in Córdoba with her family and her super sexy pool, and she has stated that she would prefer to stay.
Evangelina Anderson is one of the models who has amassed a large following despite not having lived in Argentina for several years. On Instagram, the model documents her daily life. As a result, her followers were aware of every detail of her visit to our country, where she is staying with her family. The Demichelis are in Córdoba, the province of the footballer's ancestors.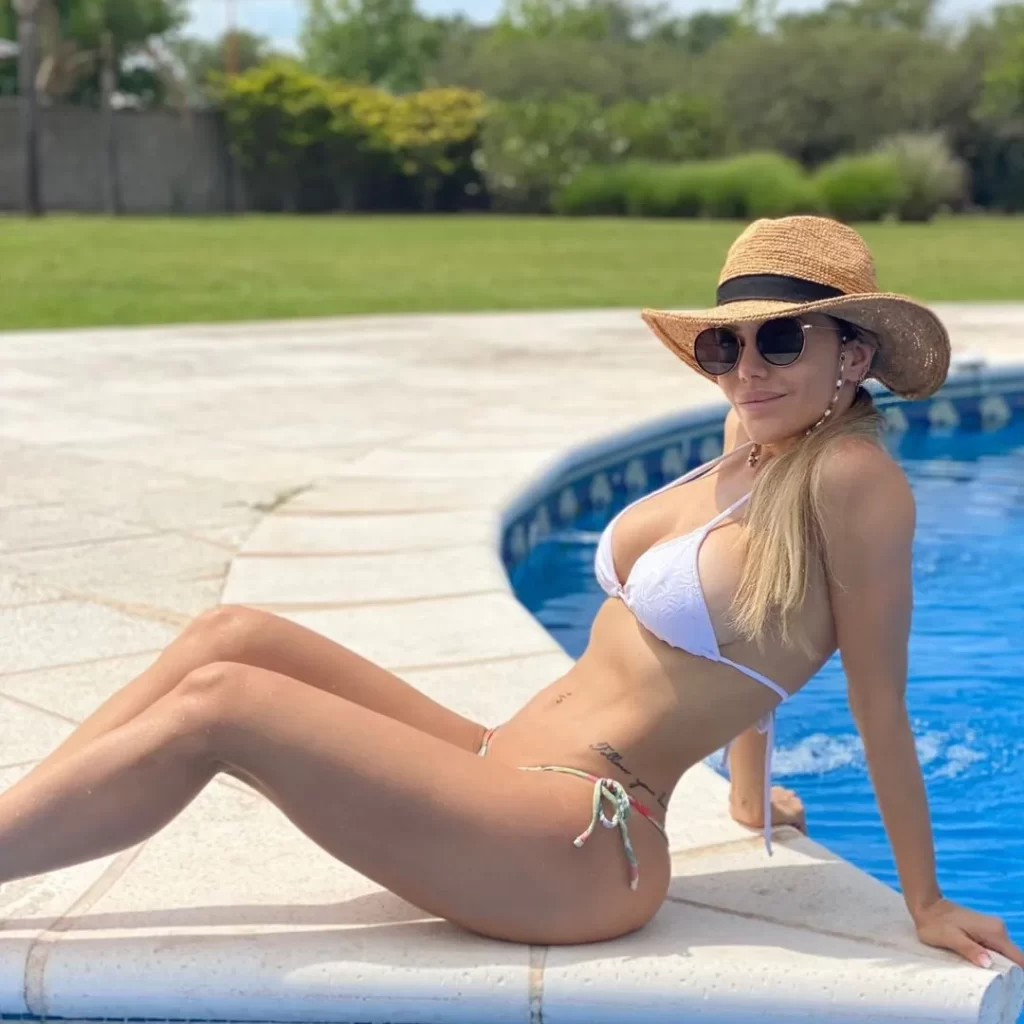 The clan travelled to Argentina to attend a wedding and enjoy the opportunity to spend time with all of their in-laws. The model stated on social media that she does not want to leave Argentina.
In another post, she wrote "Playing sexy in Córdoba, without thinking that soon I will cover myself with snow in Munich …"
Read- After announcing his divorce from Diana Vazquez , Poncho Herrera shared a photo with Dulce María
Then she wrote" o me quiero ir más de acaaaa!!! #amoargentina 🇦🇷♥️" which means I do not want to go more than acaaaa !!! #amoargentina 🇦🇷 ♥ ️.
"You always make him notice your love for you and my Argentina… "I congratulate you on that love," said one of her followers. In just one hour, the post received over 37 thousand Likes and hundreds of messages of support from her fans.
The Demichelis had a difficult time in 2021. Despite the pandemic, they had several accidents that worried them and caused them to visit the hospital several times.
"Arm and leg of Basti." I snipped a piece of my finger. "I tie my leg and Lola my arm," Evangelina Anderson summarized each of the health issues they faced throughout the year.