Saira Banu Remembers Dilip Kumar On First Death Anniversary: Thursday, July 7 marks the first anniversary of late actor Dilip Kumar's death. The actor was ill for a long time before passing away a year ago. Saira Banu, Dilip's wife, has shared a lengthy tribute to her husband. In which he recounted their 56-year relationship. Saira also wrote about how she fell in love with the actor when she was 12 years old.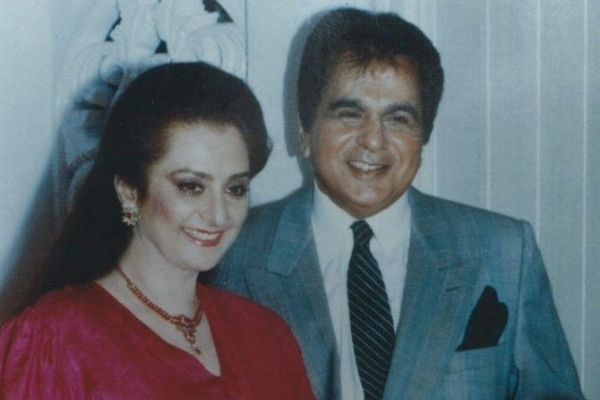 Saira considers herself fortunate
Saira Banu stated on the first anniversary of her husband's death, "I try to sleep while hiding my face in the pillow because I can't see him on the bed. As if doing so would cause me to open my eyes and find him sleeping next to me. His rosy cheeks will glow like the sun in the morning. I consider myself extremely fortunate to have had my Joseph for over 56 years."
Saira fell in love with Dilip when she was 12 years old
Saira went on to say, "The entire world knows I fell in love with him when I was 12 years old. I grew up believing that he is the only person who is perfect for me. When my dream came true, I discovered that I was not his only fan, but that there was a long line of girls who aspired to be Mrs. Dilip Kumar. Many in the industry considered him to be their mentor. Thank you, God, for introducing us. I am. Meeting him was the best gift I could have received."
Saira can't stop crying after seeing Dilip Kumar's photo.
Saira stated that whenever she sees Dilip's picture, she cannot stop crying. Saira stated, "There is no time when he is not in front of my eyes. Every time I turn on the television, I see a picture of him. My entire staff gathers to watch his film, but I don't watch because I can't stop crying. I can't look at any picture of my sahab without crying. It could be a popular song from a movie or an interview."
Saira Banu was 22 years Dilip Kumar's junior.
Dilip Kumar and Saira Banu married in 1966. Saira was 22 years old at the time, and Dilip was 44. Dilip Kumar was only 6 years younger than his mother-in-law Naseem Banu.
Yusuf Khan was the actor's given name before changing it to Dilip Kumar. His first film, Jwar Bhata, was released in 1944, and his most recent, Qila, was released in 1998. The actor had many hits during his 54-year career.