Janney Marn Rivera, better known as Chiquis Rivera, is an American singer, songwriter, businesswoman, producer, and reality television star who was born on June 26, 1985, in Los Angeles, California. Regional Mexican, nortea, ranchera, mariachi, banda, and modern pop are among her musical genres.
Jenni Rivera, aka "La Diva De La Banda," and José Trinidad Marn are her parents. Lupillo Rivera, her uncle, is also a singer.
Chiquis Rivera and her family were in mourning for at least a year after her mother died in a plane crash on December 9, 2012. At the age of 29, she launched her artistic career with her first single, "Paloma Blanca," a tribute to her mother.
That same year, at the Premios Juventud, she made her international television debut with her second single "Esa No Soy Yo." "Singing has always been my plan, and my mother has always supported me; in fact, she was going to manage my career, and now it is my turn," Chiquis explained.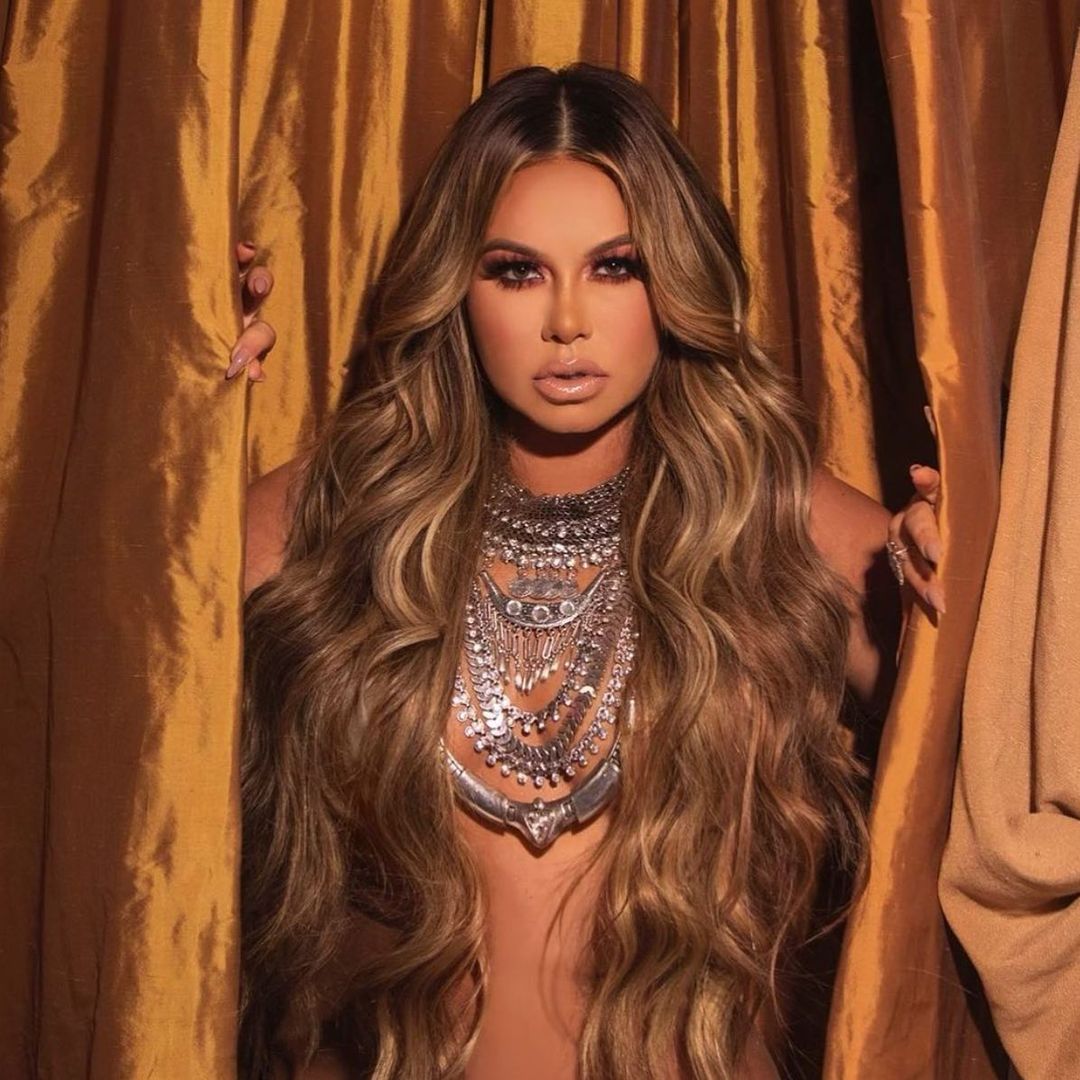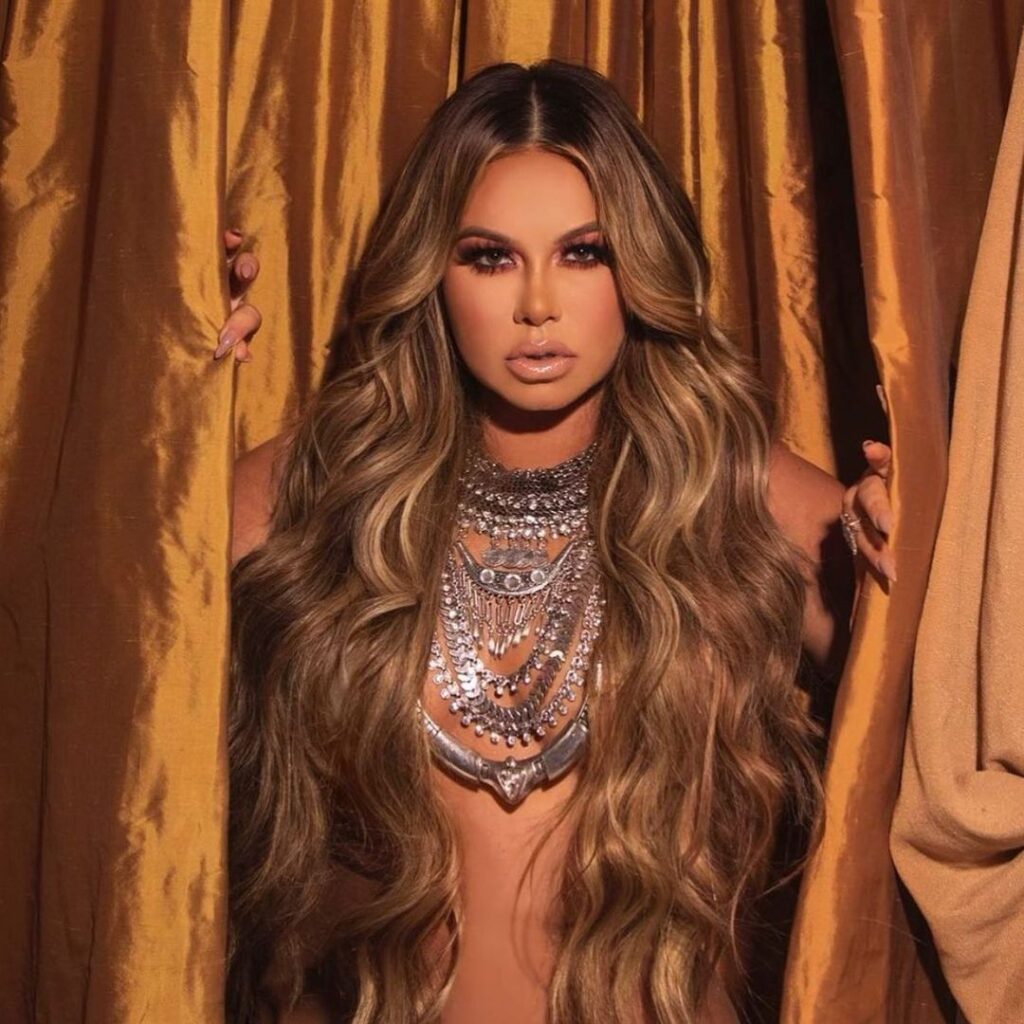 She recently married Lorenzo Méndez, the former vocalist of La Original Banda El Limón, on June 29, 2019, in Los Angeles.
Chiquis is also a businesswoman who uses her strength, courage, and tenacity to inspire young women in Hispanic communities. All of her efforts over the last five years have elevated her to the position of one of the most important female voices in the Mexican regional genre.
And it is Chiquis Rivera's ambition to conquer the Latin American market in the footsteps of her famous mother; as she herself says, "what is inherited is not stolen."
The life of Chiquis Rivera
Chiquis prepared for her before recording her debut album to give her the best start possible, and Julio Reyes was her singing teacher. Since then, she has focused on being herself, on becoming stronger and clearer, and on pursuing her dream of becoming a singer, which she has only recently begun.
From then on, she embarked on a dizzying career that has earned her widespread acclaim among fans of regional Mexican music. Last May, as a businesswoman, she launched a line of perfumes for women called "Reina," a fragrance with vanilla and jasmine notes. It is a perfume for any occasion, and it can be worn in the morning, at night, and throughout the day, as it is an excellent companion for highlighting women.
On the other hand, she continued her career as a television star in August, when the fourth season of the reality show "The Riveras" premiered on NBC Universo.
The publication
Chiquis was not on good terms with "La Diva De La Banda" when she died, and in order to heal this and other pending issues, he addressed her issue in her book titled "Sorry." This autobiographical book, published in April 2015, exhaustively recounts her difficult experiences since childhood.
Beginning with her own father's abuse, which left a mark on her and later made it difficult for her to have healthy love relationships due to her fear of her intimacy. She also addresses her relationship with her mother in this book, so she captures in her pages a pending conversation between the two as a result of Jenni's death. And the accident left them in a very painful situation because they were separated by a family drama and had time without seeing or speaking to each other.
Jenni's eldest daughter, without a doubt, needed to find a way to heal her wounds, and this book, as the title suggests, is the path she discovered to forgiveness. Chiquis was on the verge of committing suicide after being humiliated and subjected to public ridicule as a result of multiple scandals, gossip, and misunderstandings.
That is why, two years after her mother's death, she bravely answers some of the questions that many people have asked themselves in her book. She addresses the most difficult questions, such as whether a mother and daughter can make amends. Who has forgiven whom in this story of great triumphs and great failures?
Chiquis states that she did not write the book to clear up misunderstandings, but rather to share her long journey towards forgiveness with everyone.
Read- Elizabeth Hurley Post Her Bikini Image Again and Remembers her Ankle Injury
Albums
In her Seven years of a musical career, Chiquis has recorded the following albums:
Now (2015), she worked on this album as an executive producer for the first time and wrote 10 of the 14 songs on the album.
The Fool (2016)
Between Bottles (2018).

Chiquis Rivera is in contact with her audience through her digital record productions and in particular, her singles are:
"Paloma Blanca" (2014), authored by her, a tribute to her mother.
"That's Not Me" (2014)
"La Malquerida" (2014)
"I'm Not That Girl" (2014), an English version of "Esa No Soy Yo".
"Completely" (2015)
"La Necia" (2016)
"You're Going Back" (2017)
"Overtime" (2017)
"They would like to have my place", "What Life Teaches Me", "Los Gismes" and "Entre Botellas", from the album with the name of this last song (2018)
"Go ahead and see" (June 2019).
Videography
The most viewed of her audiovisual productions are:
"You're Going Back" (2017)
Between Bottles (2018).
Soy Tu Paloma Negra (2018), a song dedicated to her mother on the sixth anniversary of her physical departure.
Cheer Up And You Will See (June 2019)
You will not return (September 2019).
Awards and honours
Chiquis Rivera has been nominated for the:
Premios Juventud 2014 in three categories: "The Most Sticky" and "Best Video" for the song "Paloma Blanca" and also in: "Follow Me Los Buenos" of Pop Culture.
Lo Nuestro Awards 2015 in the category "Regional Female Artist of the Year", along with her mother, who won the award.
2015 Billboard Latin Music Awards for Hot Latin Songs in the category "Artist of the Year, Female".
Premios Juventud 2016 in the category "My Regional Mexican Artist (Favorite Regional Mexican Artist)".
2016 Billboard Latin Music Awards to Regional Mexican Albums in the category "Artist of the Year, Soloist".
2016 Billboard Latin Music Award for Top Latin Albums in the category "Artist of the Year, Female".
Premios Juventud 2017 for Best Instagram.
Premios Juventud 2019 within the Pop Culture area in three categories:
"It Calls My Attention" (Best Social Artist)
"I Want More" (Best Scroll Stopper)
"The couple that turns on the networks" (Best Couple), for her and Lorenzo Méndez.
The artist has participated:
During the 2014 Premios Juventud delivery, where she had a special performance and performed the song "La Malquerida".
At the 2014 iHeartRadio Fiesta Latina Festival in Los Angeles, California, where she was a special guest host alongside Mario López.
In the delivery of the Premios Juventud 2015, where she performed the song "Compledamente".
TV
Chiquis Rivera's biography should include a look at the television shows in which she has appeared, all of which feature her:
"Jenni Rivera Presents: Chiquis & Raq-C", a reality show where she made her first television appearance in 2009.
"Jenni Rivera Presents: Chiquis' n 'Control", also in 2009.
"I Love Jenni", a production of the Telemundo network, aired from 2011 to 2013.
"Chiquis Confidential", a documentary web series broadcast from 2014 to 2015.
"The Riveras", a production of NBC Universo, began airing in 2016 and is still on television.
Without a doubt, the story of Chiquis Rivera has been told on television since she was 24 years old and her mother started the program "Jenni Rivera Presents" in 2009. This has caused a great media exposure of the Rivera family, with all their vicissitudes, dramas, successes and other situations.