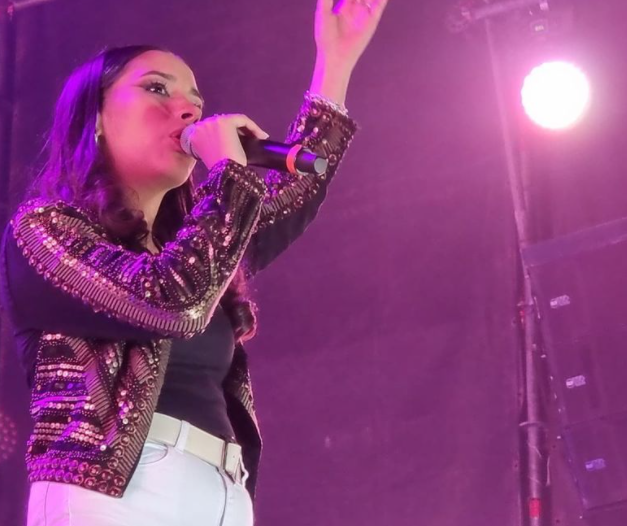 Camila Garay, the young woman from Las Heras who won the La Voz Argentina contest, appeared this Tuesday in Ro Gallegos for the city's 136th anniversary, on the third night of the event in Santa Cruz's capital.
The show began at 11 p.m. on the main stage, which is located on the Boxing Club grounds. Camila thanked the audience for their attendance and stated, "It is a pleasure to be here tonight."
She wrote" RIO GALLEGOS | Sound Test We are already in the city eager to give it our all at the #festivalriogallegos We are waiting for all of you to celebrate together the 136 years of our capital Tonight at 11pm at Boxing Club".
"I want to thank you all; it's a pleasure to be back here; this is my home," she said, also thanking the dancer who was with her and made her perform while Camila sang.
During the sound check, the artist told TiempoSur that she would like to sing with Tini and that she is now focusing on her career, taking her own songs, and working on her first album. "I want to sing in every possible place in Argentina," she had stated.