District Judge Amanda Kelly wasn't talking to Katie Price, one of the nation's most talked-about celebrities, when she handed her a suspended prison sentence this afternoon; she was talking to Katie Price, a woman who could have killed herself and others when she got behind the wheel of a car while intoxicated in September.
The law didn't care if the former glamour model has millions of social media followers, or that she's been a household name for over two decades.
"When you chose to get behind the wheel that night, you showed no regard for others," the judge reminded the star sharply, as she would any other law-breaking civilian.
The court system doesn't care that the mother-of-five has established an unbelievable career for herself as a TV celebrity – but perhaps now, as she faces a Christmas behind bars, it's time for Price to think the same way.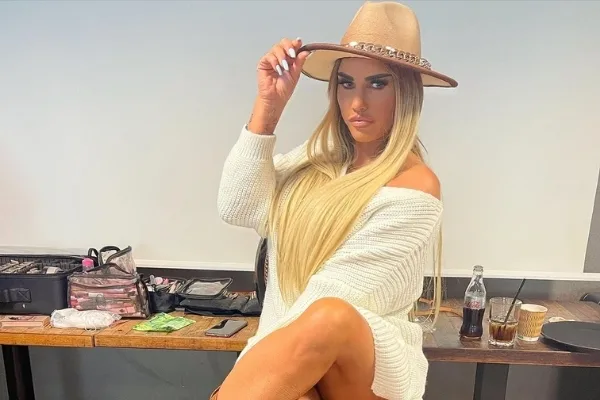 Also read- Katie Price: the British Model, actress, Singer, Children, Networth, Biography
A spell in jail over Christmas would have been a sobering experience for Katie, forcing her to spend time away from social media and the spotlight.
Katie's loved ones revealed on her Instagram after her arrest in September that they had been concerned about her well-being for some time.
Katie's loving family said in the now-deleted heartfelt post that they hoped she would realize she couldn't fight her challenges alone and sought for the public's support during her ordeal.
Many of us hoped Katie would be given the help and space she required to grieve and recover from her addictions.
But, only days after finishing a court-ordered term in The Priory, The Pricey was back to business as normal, as if nothing had occurred.
The offending Instagram post was removed, and normal service was resumed, with nice family photos and sponsored posts flooding her account, with no mention of her previous very public problems.
Katie gave no indication that she had heeded her family's advise by apologizing for her acts – actions that could have killed someone – or discussing how she wants to adjust her lifestyle to guarantee something dreadful doesn't happen again.
Instead, she was drinking vodka cocktails just a little more than a week after finishing her rehabilitation program, getting additional plastic surgery, and seeking attention with a vacation to Las Vegas for a 'rumoured wedding holiday.'
Like many others at the time, I was appalled by the obvious hypocrisy and misogyny levelled against Katie in comparison to Ant McPartlin's comparable drink-driving issues in 2018.
But, unlike the TV host, who is now 100 percent sober, Katie doesn't appear to have approached her rehabilitation and comeback with any humility or sincere purpose to actually change.
Katie has been a household name since she was barely out of her twenties. Under the glare of the spotlight, she's experienced some incredible lows and trauma. She's never known adulthood without posing in front of a camera and holding a phone in her hand to communicate her ideas with admirers.
Katie may have avoided jail time, but perhaps it's time she sentenced herself to some time away from the spotlight.
Katie is still a free woman, and maybe she will use this as an opportunity to reinvent herself once more – and not just expose us to a brand-new version of The Pricey, but one that we will see much less of.