Bhool Bhulaiyaa 2 by Kartik Aaryan is slated to be released next month. The film's new trailer, which shows a glimpse of Kartik Aaryan's Rooh Baba appearance, was unveiled on Thursday, kicking off the film's advertising. Karthik has published the teaser on social media. Karthik teased the arrival of Rooh Baba in the trailer.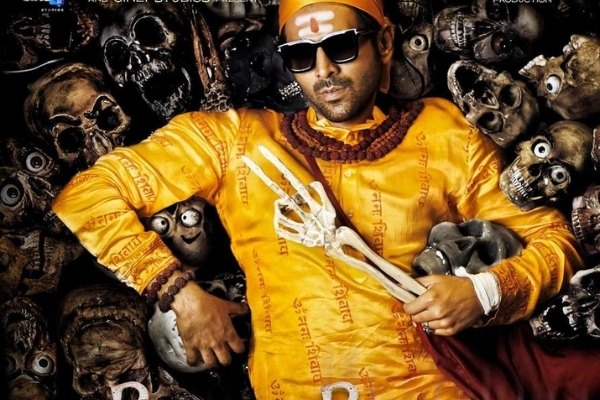 Let me tell you that Anees Bazmee directed Bhool Bhulaiyaa. The teaser opens with Manjulika's voice, in which she is humming her song in Bengali. Manjulika is yet to be seen; just scenes from a residence have been seen. The title music of Bhool Bhulaiyaa is then played, followed by the appearance of Kartik Aaryan's character.
He is portrayed as Rooh Baba in the film. Wearing a black dress on his body and a cloth on his head, just like Baba. The teaser also shows a glimpse of Rajpal Yadav's character.
See- Ranbir Kapoor and Alia Bhatt Marriage: Ranbir's Past relationships
The sequel to Bhool Bhulaiyaa will be released in theatres on May 20. Along with Kartik and Rajpal Yadav, the film will star Sanjay Mishra, Tabu, and Kiara Advani in lead roles. This is the second installment in the Bhool Bhulaiyaa film series.
Priyadarshan directed the first film, which was released in 2007. The film starred Akshay Kumar and Vidya Balan in the lead roles. Vidya portrayed Manjulika, a woman who is possessed by a spirit. Akshay was playing a psychiatrist.
The film was a box office success. Bhushan Kumar, Murad Khetani, Anjum Khetani, and Krishan Kumar are the producers of Bhool Bhulaiyaa 2.
Kartik Aaryan's first film of the year. During the pandemic, this film was being shot. As a result, the film was also delayed. Karthik was previously seen in the Netflix film Dhamaka. He took on the role of a television news anchor.