Alec Baldwin, lying in bed with his hair dishevelled and his cell phone camera filming him in the foreground, announced that he was filming again and described how he felt on the first day of filming.
"I decided to keep a small travel and work diary," the actor said in the video, which he posted to his Instagram account. Today was our first day, and it was a difficult one. "I'm not working as much as I used to," he admitted.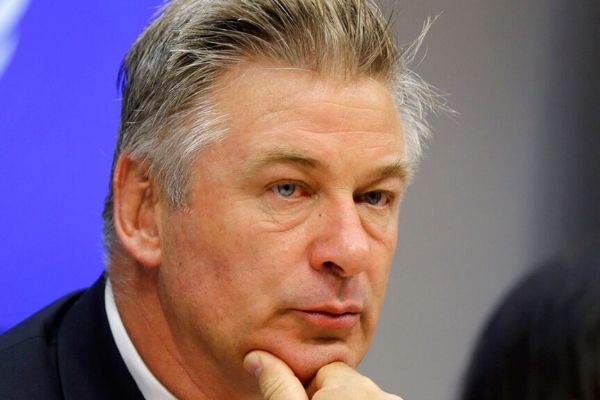 "It's strange to go back to work," he continued. I haven't worked since October 21st, when something terrible happened on the set of this film and our cinematographer, Halyna Hutchins, died."
Read- Anna Nicole Smith, the difficult life of a playmate: Remembering her on the occasion of her 54th birthday
He's referring to "Rust," the film in which he was both the protagonist and producer. The actor was referring to the tragic death of cinematographer Halyna Hutchins, who was shot by a weapon manipulated by Baldwin during a rehearsal that was supposed to be loaded with blank bullets.
"It's still difficult for me to say," Baldwin said in the video. "Today was my first day back at work in three and a half months." The movies are almost always the same, and everyone is younger than me. "Especially in independent films, where there are a lot of good people," he added.
Later, he expressed his longing for his children and his wife, Hilaria Baldwin, who remained in the United States. "I miss my kids and Carmen."
She is extremely amusing. "Every one of my children is unique and different," he said. Baldwin and Hilaria are also the parents of Rafael, Leonardo, Romeo, Eduardo, and Mara Luca, in addition to Carmen. Meanwhile, Ireland, his eldest daughter, is the result of her relationship with Kim Bassinger.
"I'll be here for a few days longer, and then who knows what the future holds." I can go home and see all of my little people, as well as one big person who isn't very big. She's a little short. "See you tomorrow," he said as he left.
Baldwin also took to Instagram two days before Christmas to share a video with his followers. On that occasion, he mentioned how he was feeling in the days leading up to the end-of-the-year holidays, following the tragic shooting.
"I wanted to thank everyone who sent me such kind words, well wishes, strength, hope, prayers, thoughts, and a lot of encouragement," the actor said at the time. "I received hundreds and hundreds of emails from friends, family, colleagues, and people I haven't heard from in a long time to send me strength and well wishes, among other things." "I am extremely grateful to them," he said.
"I hope that some aspects of this are behind us, of course," he said at the time, referring directly to what happened on the set of Rust. Because someone tragically died, this will never be forgotten by anyone involved."
"I never lose sight of that, not a day goes by that I don't think about it," he continued.
He stated after revealing that he was at home with his wife and children: "True, I only care about my wife and children, getting on with my life, and getting through a very difficult time. I'd like to thank everyone who has sent me well wishes and messages of encouragement. I'm grateful for that because I've been very uncomfortable going through this, and it's been very difficult."