Tammy Lynn Sytch aka Sunny has been arrested once again according to media reports and the former WWE star is not new to it.
According to TMZ, Tammy Lynn Sytch aka Sunny was arrested and taken into custody this morning in New Jersey on three charges. The charges collectively cover the alleged crimes of making terroristic threats and illegally possessing a weapon. The report notes that the weapon in question doesn't appear to be a firearm.
If convicted, the two weapons charge each come with a three to the five-year prison sentence, while the charge on terroristic threats potentially comes with a one-year prison sentence.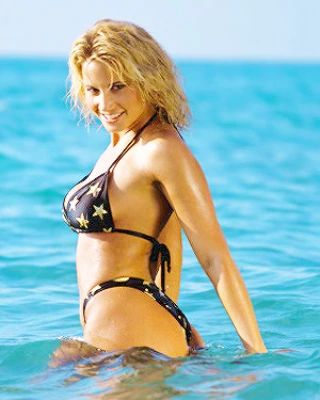 Sytch was inducted into the WWE Hall of Fame in 2011. She was an extremely popular performer for WWF in the mid-'90s, mostly as a manager, where she was one of the most downloaded celebrities on the growing internet.
She has run into constant legal troubles in recent years, including an eight-month jail sentence in 2018 related to several DUI incidents. She was most recently in jail in the first half of 2021 for violating a restraining order, driving a vehicle with a suspended license, and eluding an officer.
WWE Sunny arrest history
Sytch was arrested five times in four weeks in 2012, each time for disorderly conduct, third-degree burglary, and three counts of violating a protective order. In January 2013, she was arrested for the sixth time for violating a protective order. Sytch was released in May 2013 after serving 114 days in prison.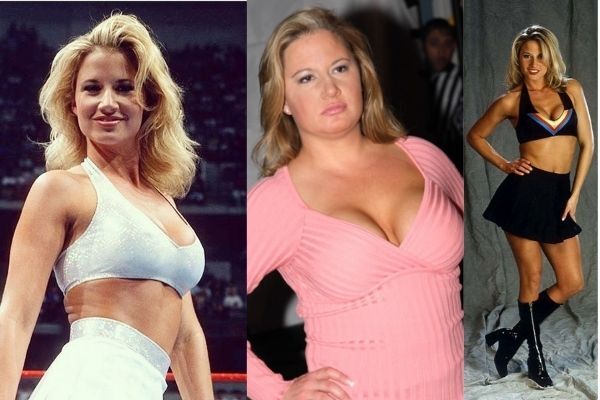 Sytch was pulled over and arrested three times in Pennsylvania for DUI in May and June of 2015. Sytch pled guilty to all three major charges, and the lesser charges were dropped. In a July 2016 interview with Bill Apter, Sytch stated that she agreed to plead guilty because she was "blackout drunk" during the arrests and did not remember them, calling it the worst relapse of her life.
Sytch pled guilty to driving while suspended in January 2016. On August 18, a judge sentenced her to 90 days in jail, but her 97 days in rehab were counted as time served. She was rushed to Palmerton Hospital from her home in Palmerton, Pennsylvania, on September 12, 2016, after alcohol was discovered. This resulted in a charge of parole violation stemming from her three Pennsylvania DUI cases from 2015. Sytch was jailed on these charges until her arraignment in January 2017. For the remaining charges, she was fined $1,496.45 and released on February 3, 2017.
Sytch was arrested in New Jersey for two DUIs on January 23 and February 2, 2018, while on probation, and was also charged with fleeing the scene of an accident in relation to the February 2 arrest. She was arrested on February 27, 2018, for two fugitives from justice charges and six counts of contempt of court after failing to appear in court for either case and was placed in the Monmouth County Correctional Institution. While she was being processed, it was discovered that she was a fugitive from justice because her parole from Pennsylvania's Carbon County Correctional Facility had been revoked in August 2017. Sytch was later extradited to Pennsylvania on March 23, where she remained at the Carbon County Correctional Facility in Nesquehoning until her parole on October 9, 2018.
On February 15, 2019, a bench warrant was issued for Sytch in Pennsylvania, and the Carbon County Probation Department filed a motion to revoke Sytch's October 2018 parole. This was due to Sytch's failure to keep up with her payment plan with Pennsylvania to cover the state's legal costs in her case. On February 23, 2019, Sytch was pulled over in Seaside Heights, New Jersey, where she was arrested for driving while intoxicated and other traffic violations. Sytch was released into the custody of the Holmdel Police Department after it was discovered that she still had outstanding warrants in both Holmdel, New Jersey and Knowlton Township, New Jersey for $1,500 and $1,000, respectively. On both warrants, she was charged with contempt of court – Disobedience/Resistance of Court Command. Sytch was extradited from Monmouth County to Carbon County Correctional Facility on March 20 to face her Pennsylvania charges. Sytch was released from prison on February 25, 2020, after serving more than a year in prison.
Sytch was arrested on July 13, 2020, for allegedly eluding a police officer, contempt/violation of a domestic violence restraining order, and driving while his license was suspended for the second time. She was held at the Monmouth County Correctional Institution until June 9, 2021, when she was released due to a court order.