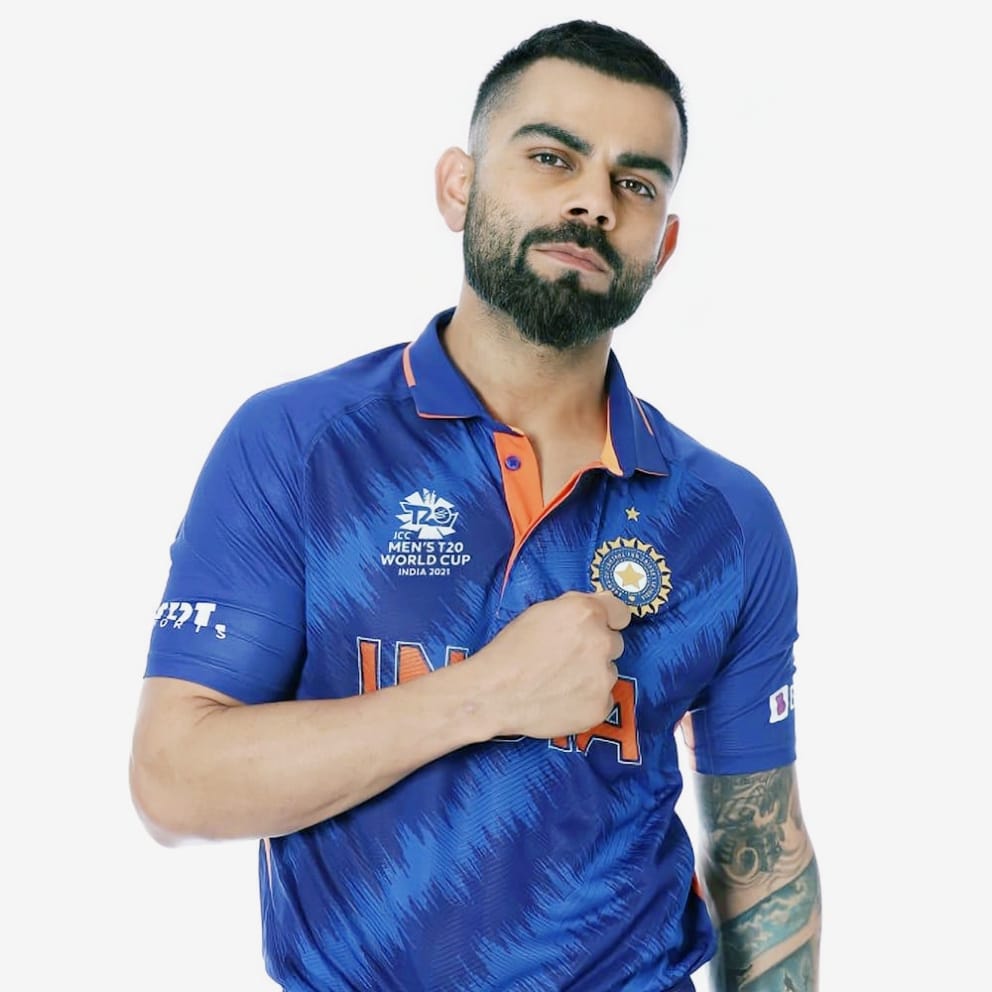 Today marks the end of an episode of Indian cricket. The era of Virat Kohli-Ravi Shastri leadership comes to an end today. Kohli has already stated that he will relinquish his position as captain of the 20-over cricket team following the T20 World Cup series. In that sense, Virat Kohli's final match as T20 captain will be today's match against Namibia. As head coach, Ravi Shastri will also be in charge of today's final match.
Rahul Dravid has been named as the new head coach of the Indian cricket team. The coach-captain combination hopes to end their journey on a high note by defeating Nabimia in the World Cup T20. One can only hope that this victory will alleviate the disappointment of not making the semifinals.
Read- ICC Men's T20 World Cup: 9 Players who are playing the 2021 World Cup and have also played the first World Cup of 2007
It is true that the Ravi Shastri and Virat Kohli duo excelled on overseas tours and changed the name of the Indian team to Home from then on. This is the couple's most significant accomplishment. At the same time, as captain, Kohli's team has yet to win an ICC trophy. Despite their talent, this team was unable to achieve that goal. Even in the IPL, RCB's goalie team has never won a trophy.
What contribution did coach Ravi Shastri make to the team?
A closer look: Ravi Shastri, who transitioned from commentator to coach, has yet to win an ICC trophy with Team India. But that doesn't mean his track record is bad. India became the first Asian country to win a Test series in Australia under Shastri's guidance (2018-19). It then went on to win another series in 2020-21. India won the T20 series 5-0 against New Zealand, becoming the first team to win five T20 matches in a two-match series. After Ravi Shastri took over as coach, India had a Test win percentage of 58.14 percent, an ODI win percentage of 68%, and a T20I win percentage of 70.97%.
7 series of tests Aside from that, India has won all seven Test series played at home. India has advanced to the final of the World Test Championship in England in 2021.
So far, GoalieKohli'sKohli has played 49 T20I matches. It has 29 victories. Has suffered 16 defeats. At the same time, four games remained unfinished. Virat Kohli scored 1489 runs for India as captain. After MS Dhoni, Virat Kohli is India's second most successful T20 captain.
Discussions Virat Kohli led the T20I team to a 1000-run victory in 30 innings. This record was recently broken by Pakistan captain Babur. Until then, the goalie record was unrivaled. There has been much debate about Virat's team selection, tenacity, and aggressive approach on the field. However, when statistics are taken into account, there is no denying that Virat Kohli is one of the best captains India has ever produced.
Kohli's team lost to Pakistan in the Champions Trophy final in 2017, failing to win the ICC Cup. New Zealand has defeated India in the 2019 World Cup semi-finals. In the Test Championship final, they were defeated by New Zealand.
These are just a few examples of times when Team India blew big opportunities. Because they were unable to win the ICC trophies, Pakistan fans have begun to make fun of the fact that the Indian team has become a team without a zodiac. In this case, Dhoni was the murderer. Fans are hoping that Rohit Sharma, who will take over as captain after this, will transform India into a trophy-winning team in the style of Dhoni, and that he will lead the Mumbai Indians to a better trophy.