Vidya Malvade, Shah Rukh Khan's co-star, has posted some hot photos on social media. She has posted bikini photos on Instagram. Vidya Malvade appeared in the film 'Chak De India' alongside Shahrukh Khan. Vidya Malvade was one of 16 female actors in the film.
Vidya has a sizable Instagram fan base. Her bikini photos are now going viral. Who is the source of the internet's panic?
Vidya Malvade went on to appear in a number of films following 'Chak De India,' including 'Kidnap,' 'No Problem,' and 'Striker.' Read- Will you marry me, Congress leader's son asks Ameesha Patel?
During her career, she also appeared on the reality show 'Khatron Ke Khiladi.' She recently appeared in the Netflix web series 'Bimel.'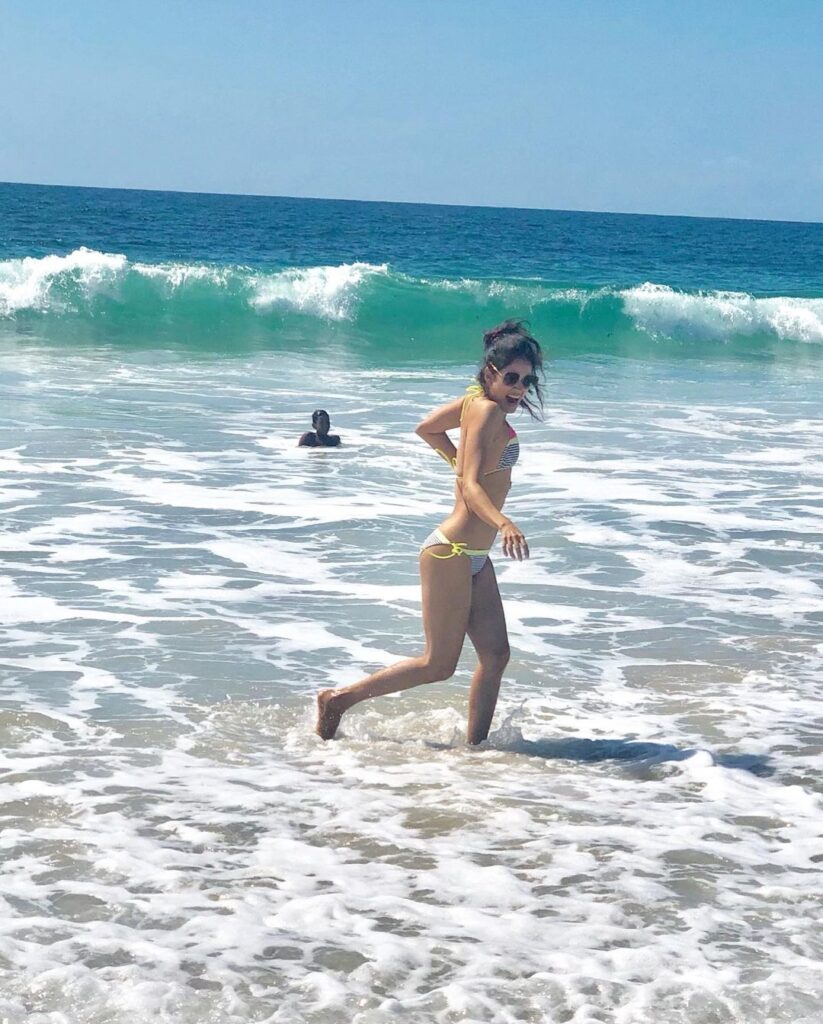 Vidya Malvade is seen posing in a bikini on the beach in these photos. Vidya can be seen in the photos playing with the waves on the beach.
Fans are reacting angrily to these daring and seductive bikini photos of her. Prior to joining the film industry, she worked as an air hostess.
She frequently posts photos and videos to her Instagram account. She made her acting debut in Vikram Bhatt's film Inteha. Despite the fact that this film did not perform particularly well at the box office. Fans are commenting on Vidya's provocative photos with words like "beautiful" and "sexy." Many users describe them as stunning. A user described her as "super hot."