Ian Alexander Jr., Regina King's son, committed suicide. Wednesday was his 26th birthday.
"The loss of Ian has devastated our family to the core," King says in a statement to PEOPLE. "He is a shining light who genuinely cared about the happiness of others. During this private time, our family requests that you be respectful. Thank you very much."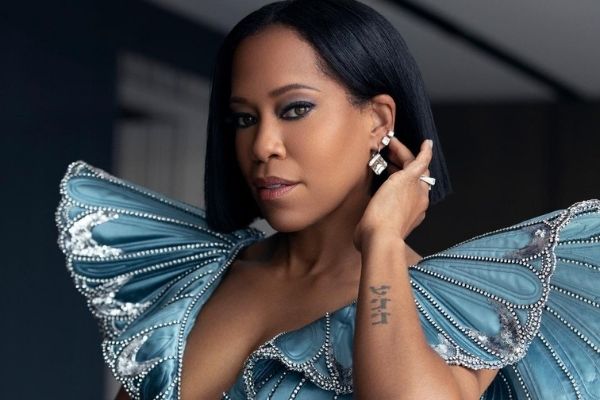 He was King's only child with her ex-husband, record producer Ian Alexander Sr.
Ian was a deejay, following in his father's musical footsteps. Previously, King told PEOPLE that he was "an amazing young man."
Despite her growing success as an actor and director, King stated that Ian was her greatest source of pride at the time. After divorcing Ian's father in 2007 after nine years of marriage, King admitted that being a single parent isn't always easy, but nothing compares to her love for her son.
"You have no concept of unconditional love. You may claim to, but if you don't have a child, you have no idea what that is "At the time, she explained. "When you experience it, it's the most fulfilling [thing] you've ever experienced."
Read- After only one year of marriage, Pamela Anderson files for divorce from her fifth husband, bodyguard Dan Hayhurst
Statement from Regina King on the death of her son Ian Alexander Jr https://t.co/d47rm8giSv pic.twitter.com/u1e1APMjtP

— philip lewis (@Phil_Lewis_) January 22, 2022
Last year, in honor of his mother's 50th birthday, Ian paid tribute to the multi-hyphenate on Instagram, writing: "Happy birthday, co! I am so proud of you and inspired by your love, artistry, and gangsta! I will be eternally grateful for the opportunity to witness you seize this lifetime by the throat and make it your own."
Sending so much love to Regina King. ❤️

— DoctorJonPaul (They/Them/Tired)✊🏾🏳️‍🌈🎄 (@DoctorJonPaul) January 22, 2022
He went on, "But having you as my mother is the best gift I could ever ask for. It's truly remarkable that you can be everything you are while still making time to be there for me, love me, and support me unconditionally. The entire Marvel universe has nothing on you, you're the true superhero! Mom, I adore you! YO DAY!! Today and every day!!"
The couple also has matching tattoos that say "unconditional love" in Aramaic, one on his shoulder and one on her arm.
"We were taking Kabbalah classes," King explained of the ink in 2017 on The View. "He said, let's pick three [designs] each and don't tell each other which ones they are, and whichever one matches, that's the one we'll get tattooed — and we both chose unconditional love."
Ian has frequently accompanied his mother on red carpets, most recently at the Golden Globes in 2019, where he referred to her as "super mom."
He told E! News, "She's just a super mom." "She doesn't let bad work days or anything else ruin the time we have together. It's wonderful to have a mother with whom I can spend time."
At the time, King stated that Ian made her "happier than anything else in the world."