If you've seen BR Chopra's mythological show 'Mahabharata,' you'll be saddened by this news. Yes, Praveen Kumar Sobti, who played Bhim in the epic serial 'Mahabharata,' has died at the age of 74 today morning.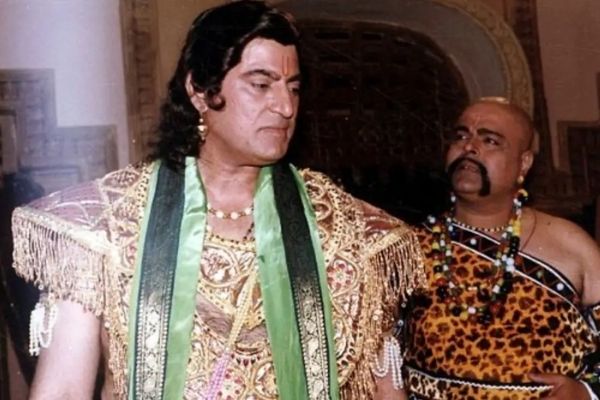 According to reports, the actor has been plagued by illness and a financial crisis for a long time. Let us tell you that Praveen Kumar Sobti has made a name for himself not only in the world of acting but also in sports.
आज सुबह ही एक और दुःखद समाचार मिला। मेरा महाभारत का भाई प्रवीण कुमार जी हम सबको छोड़कर अनंत यात्रा पे चला गया। विश्वास नही हो रहा। पा जी, आप हमेशा हमारी यादों में रहेंगे।
ओम शांति ओम शांति ओम शांति pic.twitter.com/djLHTSXUTt

— Gajendra Chauhan (@Gajjusay) February 8, 2022
Praveen Kumar, the actor, stood more than 6 feet tall. With his stature, he made a special place in people's hearts with his acting. He had witnessed 74 springs in his life. If you recall, it was re-aired on Doordarshan last year during the lockdown.
When it comes to actor Praveen Kumar, he has won numerous gold and silver medals in the Olympics, Asian Games, and the Commonwealth Games twice. In 1967, Praveen received the highest sports award, the 'Arjun Award.' Recently, it was reported in the media that 'Bhima,' who had successfully transitioned from sports to film glam, was now facing financial difficulties. Let us recall that Praveen Kumar Sobti was a resident of Sarhali, a village near Amritsar in Punjab.
Recently, it was reported in the media that actor Praveen Kumar had filed a complaint with the Punjab government. In his complaint, he stated, "I have a complaint with all the governments formed in Punjab, all the players who play Asian Games or bring them by winning medals are given pension." However, I was denied this right.