According to Awesemo.com, one of VanZant's three million followers asked if she would ever make a private tape with her husband Austin Vanderford.
which she responded, "Would I do it?" "We definitely have," VanZant said. "Would I ever distribute it, sell it, or promote it?" "Hmm, that's another story."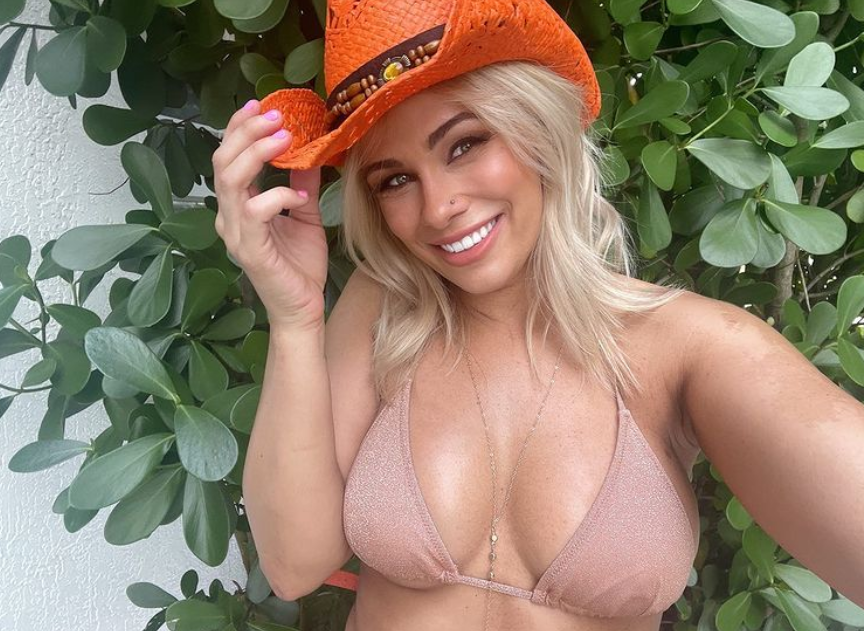 VanZant and Vanderford, who is also an MMA fighter, married in September 2018.
During the early months of the COVID-19 pandemic, the couple became well-known on social media, thanks in part to their naked photoshoots around the house.
Read- Malik McDowell was arrested for exposing himself in public and assaulting a deputy
VanZant, who will compete in the Bare Knuckle Fighting Championship in 2020, recently shared a sultry pool photo on Instagram, wearing a purple bikini and a body chain.
She included a link to her personal fan website, PaigeFanZant.com, with the caption, "Money can't buy happiness……" But when I'm sad, I like to wear diamonds."
VanZant was born in Dundee, Oregon, and grew up in Dayton, Oregon, both of which are close to Portland. Her parents owned a dance studio, and she was raised for over 13 years dancing ballet, jazz, and hip hop. She appeared in a Bissell mop commercial as a teen.
VanZant was looking for a dance studio after moving with her family to Sparks, Nevada when she came across UFC veteran Ken Shamrock's gym, where she began training in boxing and other martial arts.
VanZant married Austin Vanderford, a professional MMA fighter and two-time NAIA All-American and national champion wrestler, in September 2018.