Nicole Marie Colon or sometimes referred to as Nicole Colon is a self-assured, authentic, and independent woman. She finished as the runners up for Miss Grand 2021 a Miss Vietnam won the title.
She began working as a clown for children at a young age with her mother and sister. She has since learned the value of hard work and achieving goals on her own. She is a firm believer that the foundation for achieving anything in life is discipline, respect, and determination and that we can be better people and achieve our goals by practicing respect, love, and tolerance.
The 25-years model, Public Relations executive, and TV host is the official entry from her home country Puerto Rico to Miss Grand International 2021 held in Thailand. Nicole Colon is 5 feet 11 inches and weighs around 54 Kg. Her body measurements are 34-25-36.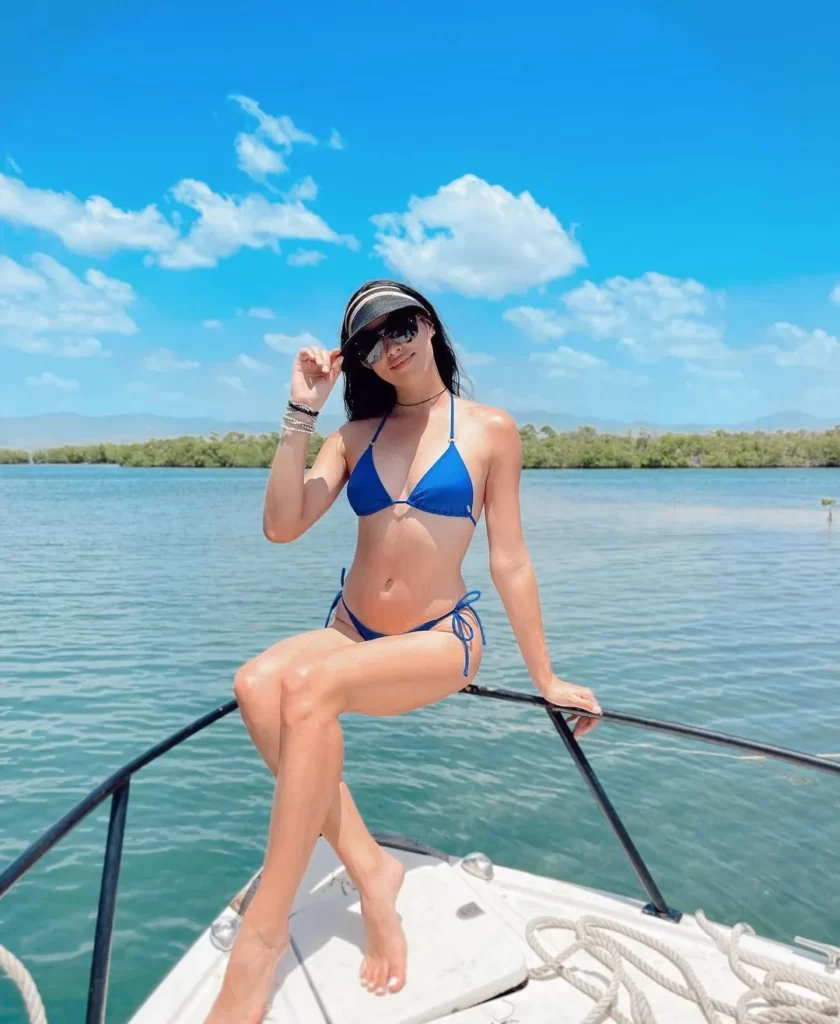 Her hobbies are Dancing, Going to the Beach, sharing with my family and friends, Tourism, and traveling around the world.
Read- Andrea Aguilera: Miss Grand Ecuador 2021
She aspires to be the host of her own television show as a young woman with goals and ambitions. She has been actively working toward that goal by hosting a segment on one of Puerto Rico's most popular television shows that promotes local beuties.
Nicole Colon Personal Life
Danilo Beauchamp, a comedian, and Nicole Marie Colón, the television host, have called it quits after a six-year relationship.
This was announced on their social networks today, Wednesday, when both posted the same message accompanied by a photo of themselves in a pool.
The couple got engaged last February 17 while on vacation in Mont-Tremblant, Canada. Beauchamp allegedly stopped to take a photo while riding in a dog sled. He reached into her pocket and pulled the ring from her as she posed.
Nicole Marie Colón, a presenter and model, returned to television after a five-month absence as part of the ABC Puerto Rico program "Prime Time."