The comic actress who plays "Chilindrina" in the Mexican series "El Chavo del 8" is now 71 years old but despite her age, her warm personality remains intact.
María Antonieta de las Nieves was born on December 22, 1950, in Tepic, Nayarit to Estanislao Gómez Ocampo and Delfilia Rodríguez Ocampo.
At the age of 20, she began to make a name for herself in the entertainment industry at the hands of her friend Roberto Gómez Bolaños, who added her to the cast that marked the lives of thousands of followers who enjoyed Chespirito's programs.
As a child, the actress dreamed of winning a dance contest, but her destiny took her elsewhere; She participated as a dramatic actress in theater at the Palace of Fine Arts and at the age of seven she made her debut in the movie Tom Thumb.
She joined Televisa to do dubbing for American movies and series and later appeared in soap operas.
In 1971 she debuted in El Chavo del Ocho as La Chilindrina, a character she created three years before starting the series.
The actress also did theatre, movies, soap operas and was the only one from the group of El Chavo del Ocho who had her own series on Televisa Here is the Chilindrina and was also the only one who made her own movie, called La Chilindrina in trouble.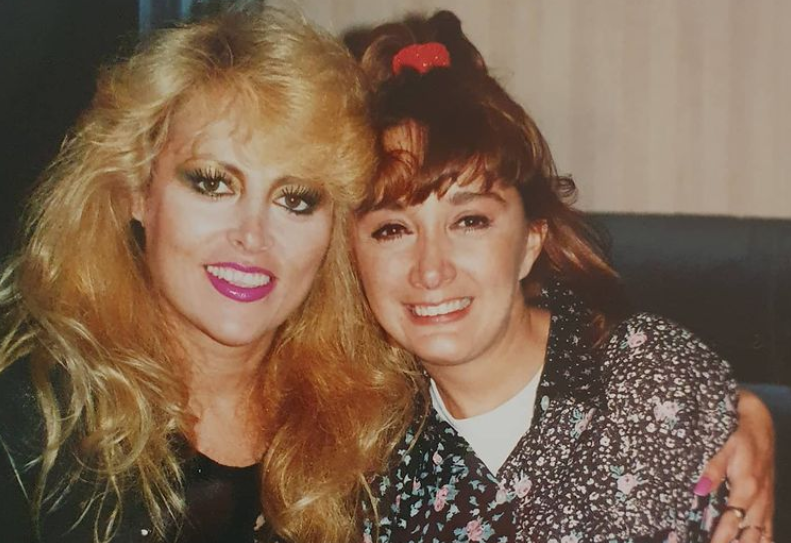 For more than 30 years, De las Nieves has toured Mexico, the United States, Central and South America with her show El Circo de la Chilindrina; She has been honoured and she has received awards as the best children's comedian in all of Latin America.
But after the series, what did María Antonina de las Nieves do?
With her character of Chilindrina, the Mexican has won the hearts of many and even, in honor of the character who catapulted her to fame, wrote a 350-page biography book about her experience and the kind and bitter moments lived with his character from "La Chilindrina".
The book, titled "This is my story. Once upon a time there was a girl in a neighbourhood" (Planeta), devotes the longest chapter, 58 pages, to recounting the lawsuits that confronted her with the producer Roberto Gómez Bolaños and the Televisa network for the rights to the freckled girl she played and her victory in court. In addition, in 2018 she launched her book entitled 'I love the family', aimed at combating sexual abuse and harassment in boys, girls and pre-adolescents from 6 to 12 years old, thanks to the support of the Fundación Funda Joven de Paraguay,
On her Instagram profile, the actress has 130,000 followers and shares with them several photos and videos of her days with her children, her book, her trips to Ecuador or other special moments; and even she has surprised users showing off her body in a swimsuit.
The last few years have not been easy, not only because of the coronavirus pandemic, but also because of an irreparable loss. In September 2019, her husband, Gabriel Fernández, who was also the narrator of the Chavo del 8 series, died; and before the event, she fell into a deep depression that little by little she has been overcoming.
A piece of news that made her life happy and she did not hesitate to share it on her social networks was her when she was part of the famous Guinness book. And it is that last November 10 she uploaded to the platform the recognition of her as the actress with the longest professional career playing the same child character, given by Guinness World Records.
"I am proud of this award, it is a great recognition that I never thought I would be given. These years have been wonderful, having travelled the world with this character is something unique, "she told Efe De las Nieves.
Read- Maria Pena Biography, Age, Career and Family life
María Antonina de las Nieves marriage and husband
At 71, the actress is going through one of the most difficult and painful periods of her life. She misses her husband, Gabriel Fernández (who died in September 2019 at the age of 85), her travelling companion for the past 48 years.
Mara Antonieta toured the world for many years with her famous "Circo de La Chilindrina," she was the creative and he as the executive, administrator, representative, and public relations.
They created an economic patrimony that would allow them to retire without worry, but the attention to Fernández's health problems, who also worked as a voice actor and announcer, reduced his capital.
"My husband was always very cautious; he always said that we needed to save so that when we were old, we wouldn't have to rely on our children (Gabriel and Verónica)." And old age came to us, and we kept working, but he became very ill" she told a media house.
María Antonina de las Nieves children
María Antonina de las Nieves has three children: The actress and comedian have three children, Gabriel, Verónica and Angélica, all the product of her long marriage to Gabriel Fernández, who passed away in 2019.
Net Worth
According to celebritynetworth.com María Antonina de las Nieves's net worth is $10 million.