Lizy Tagliani has announced her divorce from Leo Alturria. The driver surprised everyone by posting a statement on her social media accounts.
The former couple can be seen in the publication on their most recent trip to Europe, where Lizy Tagliani accompanied Marley on the "Por el Mundo" program.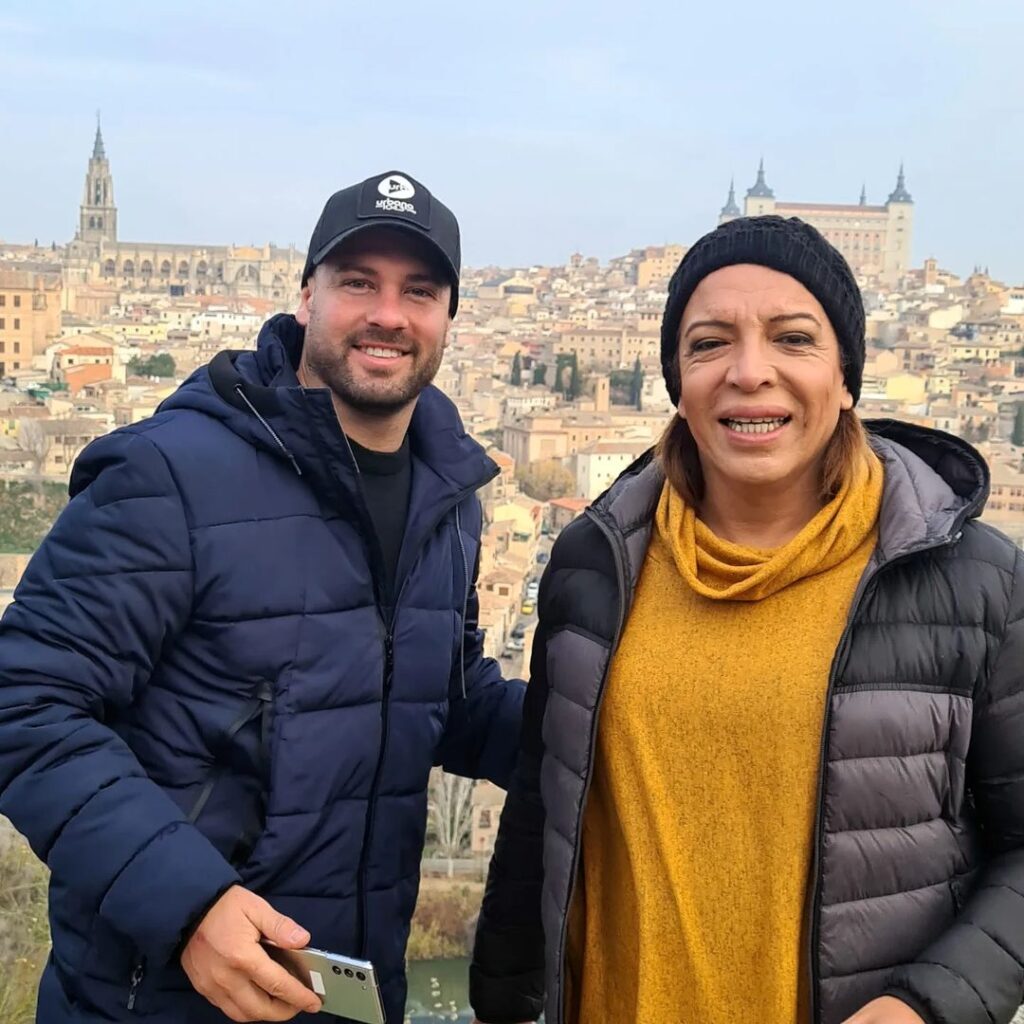 Lizy Tagliani wrote on her Instagram post " Good morning, you never know when it's time to tell, it's the cost of being known, with @leoalturria we're almost no longer dating for two months, we love each other a lot and we're still together as friends. He is a person I love very much and we were very happy as a couple and we will continue to be happy as friends God willing. They were years of much love, I have nothing more to say except that it was a beautiful love story, that it will continue in another way, love mutated but it is still solid. He is not very in favour of me telling but I can't stand it because you were part of it, and also so that single people write to me hahahahahahaha."
Read- Diego Verdaguer dies from complications of COVID-19
Leo Alturria, for his part, echoed Lizy Tagliani's announcement and commented on the publication: "You are terrible, they will write to you, don't be afraid." I also shared many things with you, I met many people, your friends, and they are now mine as well, and that will not change. We love and enjoy each other without fear because of what we went through and how long it lasted. Things in life don't come to an end because, yes, they do happen, and many times they end well, with people chatting and understanding each other. I am grateful for everything, especially your love and trust. But now I'll look at you with friendly eyes. "I adore you."
Lizy Tagliani and Leo Alturria's love story
Lizy Tagliani and Leo Alturria first met in the Telefé corridors in April 2019, when he took part in the Minute to Win cycle hosted by Marley and Noelia Marzol. Months later, he was officially introduced by the actress in Susana Giménez's living room, where they discussed all of his projects as a couple.
The former couple announced their engagement and brag about it on social media in 2021. Lizy Tagliani and Leo Alturria expressed their desire to become parents in an interview some time later. However, in an interview with Susana Roccasalvo, she stated that motherhood does not entice her and listed the reasons why she would not have a child. "It's not a need that I have, I've never had it," Tagliani began, adding, "But, as I tell you, if there's a baby and the option is me, it's like yes, obvious." I would not hesitate to do things as well as I could."
"What happens is that I lack the ability to set boundaries." "I'm not sure." "Something created by me would be the worst thing that could happen to this world," she stated solemnly.
Lizy Tagliani, for example, stated that she is unable to have a child because she has difficulty raising her dogs. "I don't want to compare it to my dogs, but I can't refuse my dogs, so I couldn't." "Let Leo handle the last one," she said.